Introduction
According to the U.S Bureau of Labor Statistics, 80% of businesses survive the first year, nearly half collapse after five years, and only one-third make it past their tenth anniversary. This failure rate implies that keeping a business viable is not an easy task.
Starting an event planning business – that would stand the test of time – requires careful planning and the right decisions. You do not need to reinvent the wheels to start and run a successful business. Instead, there are tried and tested approaches – developed through the mistakes and experiences of successful entrepreneurs – you can follow to avoid missteps as you forge ahead.  
What is event planning?
An event planner is a professional whose job is to ensure that events are carried out with expert precision. The scope of events includes but is not limited to promotions (product launches, fashion shows, political rallies), celebrations (anniversaries, birthdays, fairs, reunions), education (conferences, graduations, meetings), and commemorations (civic events, memorials) and more.
The roles of event planners during such events include:
• Finding a venue
• Conducting research
• Arranging for décor, food, and entertainment
• Sending invitations to attendees
• Coordinating the various activities of event personnel
• Evaluating events
• Supervision at the venue
Let's now look at some prescribed ways to start your event planning business.
How to Get Started
Gain Industry Experience
It's tough to be successful in an industry or venture where you have little expertise. That is why before starting your event planning business, you need to ensure that you have as much knowledge as possible about the industry. The deeper your expertise, the better the services you can deliver to your clients. If you are a novice, volunteer to help experienced planners – to learn more about the industry.
In 2022, there is a wealth of written content and video tutorials on starting nearly every business online. Fill all gaps in your knowledge to a point where you can confidently discuss event planning with experts. (eventmanagerblog)
To learn more and build a reputation, you can get a degree or certificate in event planning from a local university. You may also wish to become a Certified Special Events Professional (CSEP) or a Certified Meeting Planner (CMP). Some corporations and individuals look out for these specific designations when hiring planners. Be clear on the area you want to specialize in and ensure that you have the required knowledge.
Conduct in-depth marketing research
The first thing you need to find out during your market research is whether your country or geographic area has a definite requirement for the kind of service you want to offer. Doing so would make things easier for you – as many countries have a set requirement entrepreneurs must follow to get their businesses registered.
Most of these requirements are things clients look out for in determining the authenticity of a business. Then, having done this, do your market research and identify trends.
Talk to experts in event planning, pick leads from public data and reports – analyze resources from the internet. Talk to customers to identify their pain points, note the similarities and differences between the services offered by competitors, be wary of the number of competitors in your area, and find out general expenditures on events.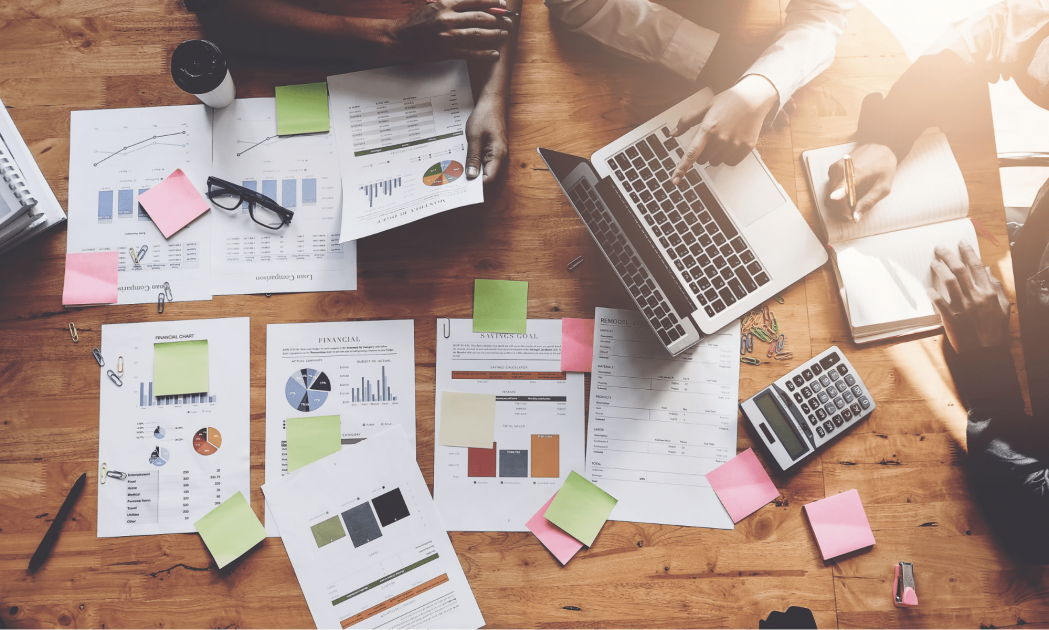 Good research would help you know the market and scope of your business and to identify potential clients. (eventmanagerblog)
Don't skimp on social media. Do a Google location search to identify similar businesses in your area, check relevant events industry hashtags on Facebook and Instagram to see what others are discussing. Consult industry publications and dig deep to understand trends and changes in the events industry.
Choose a niche
Once you've done your research, it's time to know your audience. Knowing your target client helps you appropriate your marketing resources.
What do you want to be known for in the events industry? Will you serve corporations, individuals, families with children? Will you be an event management software company? What type of events do you see yourself planning? Ask yourself why you want to specialize in that particular area and align your chosen niche to your purpose or passion. There is increasing evidence to suggest that the more passionate we are about our work, the more likely we are to be successful.
When you are starting, it may make sense to be a generalist until you find the area you enjoy the most and achieve the most profitability. As you gain more experience, you are encouraged to narrow down and identify a specific audience and location of focus.
Create a solid business plan
A business plan is a written document that contains the goals of your business: how to achieve those goals, financial forecasts, and strategies for sales and marketing. It is a powerful strategy for growth, helps determine your business' financial needs, and helps attract investors – as some investors and banks ask for it before giving out funding support. You can secure funding for your business through banks and angel investors, but there are other funding opportunities like crowdfunding, competitions, and government incentives.
There is a plethora of business plan guides on the internet. Even those specific to the events industry would contain staple sections:
Vision for the company
Mission statement
SWOT analysis
Financial plan
Marketing plan
Choose a good business name.
Choose a name that you are satisfied with so you do not have to change it after launching. Before you register your name, it should be different from the names of all lawfully registered businesses. Before submitting your name for registration, check the internet and social media platforms if the name is not already in use.
A great business name tells people what you do and makes you unique. Try not to make the name so vague that no one will understand what you do.
Register/ incorporate your company.
Registering your business makes it legal and prevents a lot of trouble. During your market research, find all these requirements that apply to your geographical area and ensure that you meet them to register your business. There are many event marketing companies that you can draw reference from. Don't be afraid to do your research on them as well.
Confirm pricing and fee structure
Pricing is one of the most critical aspects of your business, and it's essential to get it right. Underpricing will put you at a disadvantage, and overpricing may prevent you from gaining customers fast. Therefore, it would be best to choose a pricing strategy that matches your level of experience and the value you bring to your clients.
There are different pricing approaches. You can quote on a time-charge basis, flat fee basis, or charge a percentage of the event budget and expenses plus hourly rates. You may also take a commission on items booked for the event. Beginners love to offer discounts and packages to attract customers. (eventmanagerblog), (thebalancesmb)
Develop a strong event marketing brand and market your business
You can start building your brand once your company's name has been accepted and your business registered. To establish a strong brand, you would need a company logo, business cards, website email address, social media accounts, and more. Some businesses offer services in all these areas, so you can delegate those you cannot do by yourself. Remember, having a customized email address or website domain improves your brand. Also, try to brand paraphernalia you offer clients or event attendees to impress them further. (thebalancesmb)
Choose the best event management software that your money can buy
In 2022, event marketers and planners who leverage technology are coming out as the clear winners. If you don't use software, are fearful of apps, or can't figure out how to navigate social media, your business will suffer. It's essential to stay ahead of the curve and figure out how innovation is changing your industry.

Today's events are a combination of hybrid, traditional in-person and virtual approaches – especially in light of the pandemic. Apps, event management software, networking and planning tools are the latest to revolutionize the industry. It would be advisable to use technology to boost your business. (markletic)
Launch, build and maintain a good reputation.
Launch your business by putting it out to the world. Tell your networks, build an audience on social media, and start prospecting to grow your business.

Consider a grand opening or business launch event where you get to showcase your event marketing and planning skills. Commit to growing your business every day by adopting professional practices, setting up the proper business protocols, and building valuable relationships with prospects and clients.
Conclusion
As an event planning professional, this is an exciting time to be in your profession. Many innovative breakthroughs are reshaping how events are done. If you enjoy being creative and strategic at the same time, the event business will prove to be an excellent place for you to show up and provide your unique event planning solutions.
If there's anything that the pandemic has taught us, it's that resilience is key for any business to survive. A good example is Eventscase as an event management software company. When lockdowns started in 2020 and physical events got cancelled, its product team had to look for ways to adapt to the virtual boom. At first, specific websites modules were optimized for livestreaming. This was just the first step and, in 2021, it released a beta version of its Digital Venue – a website facility where virtual attendees can watch a stream, participate via live interaction tools, and network with others. This product has become a crowd-favorite in 2022 and allowed Eventscase to thrive despite the pandemic.