Do you want to make your next event a success as well? Well, who does not? It is the dream of every event management agency. However, if we look into it, the key is to understand your client. For that, a client questionnaire is a must. A client questionnaire in event management can set the tone of the event. It is a crucial part of every event planning consultation with your clients.
This article will help you with all the things related to the event management questionnaire. It will provide the essential understanding and insights into the nature of the questionnaire. Let us kick off.
Importance of Client Questionnaire in Event Management
When you are going to work for a new client, how do you plan to make your event management strategy? That is the most important ingredient for a successful event. Have you ever wondered what will make your client completely satisfied? That would be your agency surpassing their expectations. How would that happen?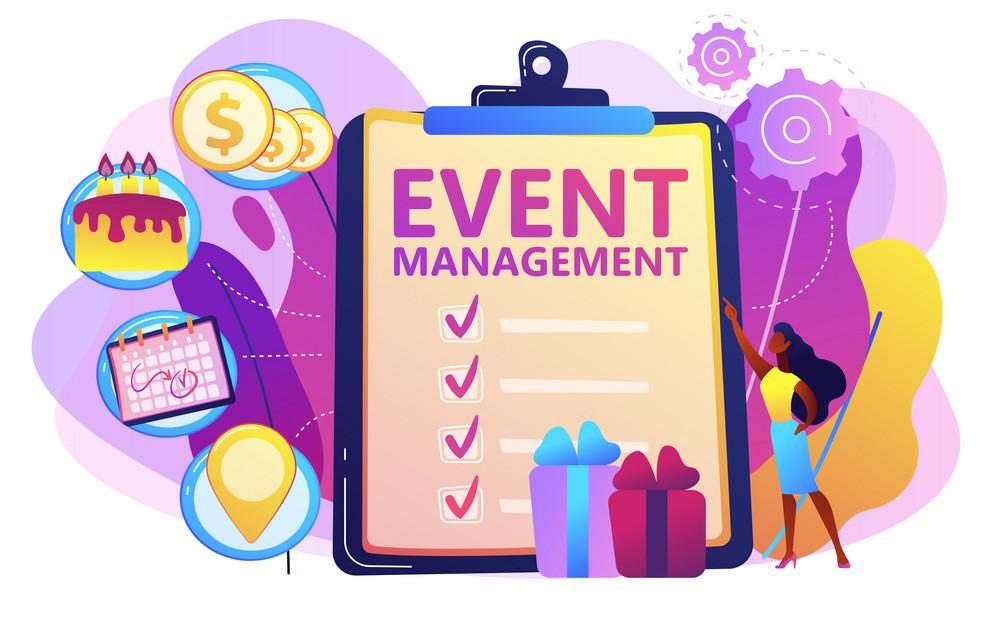 All of the questions mentioned above are valid. The answer to all these questions lies in understanding your client well. For that, the client questionnaire is a necessity in event management. It acts as a channel through which you understand your client, their vision, needs, and expectations from you.
Allows Client to give Better Input
This questionnaire would include all the questions that make sure to provide you with a better understanding of your client. It would enable you to formulate a winning event management strategy. The questionnaire is equally important for the client as well. The questionnaire allows the client to think in a broader spectrum. The client is able to understand and ponder over the things that make or break an event. The questionnaire gives your client a sense of control and autonomy. That is the best thing. Remember, they are in this with you. As ShepHyken says, "All your customers are partners in your mission".
The questionnaire would provide you with key insights about your client's objectives and target audience. It would also tell you about the client's budget, expectations and vision. This would allow you to fashion an event management strategy that fits well.
Helps to Deal with Challenges
This questionnaire would help the event management agency to deal with the challenges involved as well. The event management agency needs the client's clear direction to mitigate challenges. One of the challenges event marketers face is right content curation and agendas. Many times the clients are not even clear about these things. Around 46% of the marketers claim it as a challenge. A client questionnaire can help the client to refine their thoughts and agendas. This, in turn, results in clarity.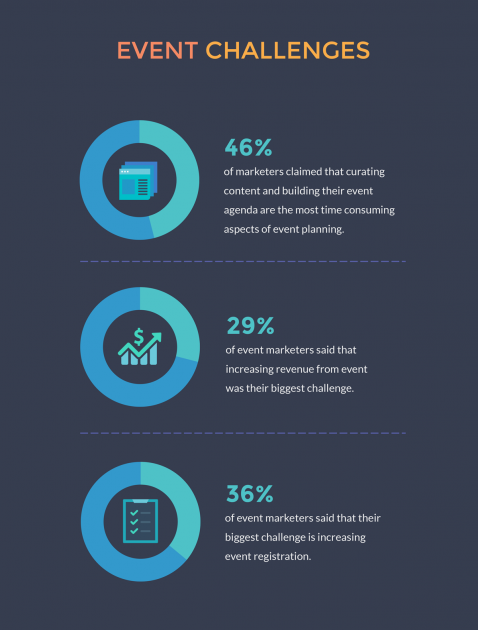 Ensures Teamwork
In addition, this questionnaire would encourage teamwork and collaboration as well. After the client has answered the questionnaire, the agency team and client can sit and share ideas. They can discuss about the client's responses. They can talk about important matters such as budget, security and venue too. In this way, the event would surpass the expectations and would be at par.
How to Create an Event Management Client Questionnaire?
It is not complex to create this questionnaire. In fact, it is quite easy; just keep some key elements in mind. Think in a broader spectrum. In addition, keep in mind that you are empowering your client through this questionnaire. The key elements will help you shape better questions. Let us now get to the three key elements below:
Trust yourself and give a client a space to open up about their ideas. Add questions that are not listed anywhere. In addition, those questions were not included in the initial meeting.
Be specific and to the point in questions. Do not ask irrelevant questions. This might confuse the client. Make sure the questions keep them on a specific topic. In addition, do not digress from the mission.
Ask the most of it, remaining in the realm of your topic and mission. Talk about everything relevant that is possible and that concerns your client. This would allow the client to think from a broader perspective as well.
Must-Ask Questions for the Event Management Questionnaire
Now, we have developed an understanding of questionnaire in event management. It is not time to talk about the questions involved. We would be talking about a wide range of questions that would tackle different aspects of the event. The client would share their ideas and expectations. Your event management agency would critically extract meaning and insights from the answers. In this way, the event management agency would be able to shape a viable strategy.
Let us now discuss each question separately. This would help you to understand the scope of that question.
Q. What do you think of working with an event management agency? Have you ever worked with an event management agency before?
Their answer would tell you about their experiences. This is important because if the client has never worked with an event management agency before. They might have irrelevant expectations that you do not cater to.
Q. Please tell us about the event management services you are looking for.
Make sure your client has a list of services you offer, along with pricing plans. That would help the client to be decisive, realistic in their expectations and choices.
Q. Why did you choose us for your event management?
This would tell you about the things that clicked the client's attention. They might refer to your portfolio, social media, personal experiences, pricing packages, certain services etc. Someone may have referred them to you. Word of mouth is a big thing. It works like magic. Make sure you provide the best you can in this case.
Q. What kind of event you are planning? Where and when you would like to have this event.
Most clients come for corporate and wedding events. Make sure you have a calendar of important dates and venues. Therefore, you can cater accordingly.
Q. What are your goals behind this event? How do you plan to measure these goals?
Defined goals help the event management agency to work accordingly. Make sure the client mentions their mode of measurement as well. In fact, many clients use event management software, gross profit and social media engagement as tools to measure the goals.
Q. Please specify the things you do want in your events. In addition, please tell us about the potential challenges involved.
This question will allow the client to open about their fears and doubts involved. It would allow you to respond accordingly. You can mention how you have tackled those fears and challenges in the past. Your apt response will give your client a sigh of relief and will increase credibility.
Q. Please tell us about your potential budget or your budget per person.
Now, in response to this question, act wisely. Show them your packages accordingly. It would also allow you to brainstorm ideas that fall within your client's budget.
Q. What is your idea of a perfect event? What are the must-haves?
For this question, let your client open up. Let them talk broadly and subjectively. This elaborate response would tell you about their must-haves. Now, you have an idea. Make arrangements accordingly that fall within their budget. Align your event management strategy with the must-haves.
Q. Please give us references to the events where you have drawn your inspiration.
Now, the references can provide their own wedding, family events, their Pinterest boards, pictures, youtube videos and Instagram. It can even be a celebrity wedding or event reference. Their references can give ideas about their taste and the vibe they like. Therefore, modify accordingly and within the budget range.
Q. How do you plan to invite your guests? Is there going to be an entry charge or not?
Ask them about the invitation mechanism they want. Whether they want printed invitation cards or online invites. In addition, ask them whether they want a registration or entry charge or is it free for anyone. Registration charge would be there if the client wants to generate revenue from the event.
Q. Do you require any marketing assistance for your event? Would you have any sponsors?
Make sure you have a marketing strategy at hand. If you do not offer marketing services, link your client with marketing agencies if they ask. In case they want sponsors, ask them first they do have options available. If not, you have to explore for them. Many event management agencies have sponsorship packages available. This brings value addition.
Q. What kind of tech equipment you need for your event?
Now, for this, you can go for arrangement from other sources. If you already have a tech inventory, that is a plus point to mention to your client.
Q. What kind of food do you intend to serve? Be Specific, please.
Beware, this is a crucial question. You have to ask about the specifications. Ask about the kind of food and cuisine courses. Be careful when it comes to drinking options. Provide them with beverage options; ask them whether they want alcoholic and non-alcoholic drinks. Present your food strategy and packages.
Conclusion
Finally, keep in mind that a large part of managing client satisfaction is derived from managing client expectations. Make sure you get the best out of these questions. Extract the not mentioned expectations. List all of them. Now, infuse them into your event management strategy. This would empower your strategy. You would be able to create a dream event. In addition, you would be building a long-lasting relationship with your client.
Another great thing is to sit with your client while they answer the questionnaire. Simultaneously, you can ask those questions accordingly. You can provide a better context and scope of the question in real-time. This enhances the mutual understanding of the expectations, process and potential results.