Event agencies play a fundamental role in our industry. In Spain, the UK, and most parts of the world, they are key suppliers for corporations when it comes to developing a successful event strategy. They also become the bridge that connects end clients with other event suppliers such as onsite staff, A/V, catering or even technology providers such as Eventscase.
AEVEA, the Spanish Association of Event Agencies, which we could also call the "voice" of the sector, defines itself as: "A representative group of agencies for the integral organisation of events, with the vocation to work for and with our industry. We have come together because we love our profession and we want the events sector to be recognised for its economic weight, its seriousness and its ability to communicate live in a strategic way".
This statement of intent speaks volumes about the agency's interest in developing perfectly executed events that meet the needs of their clients.
When it comes to the UK, 35% of events in 2018 in the UK were organised by event agencies or PCOs and—speaking of profits—£3.5 billion was turned over by its top 10 event agencies. It should be noted that before Covid, 13 million events and business meetings were held every year.
If we talk about congresses and meetings, according to the ICCA (International Congress and Convention Association), a total of 21,000 congresses and meetings took place internationally in 2019. The United Kingdom and Spain are practically tied in terms of the number of congresses held, with 567 and 578 congresses respectively.
In today's post we want to highlight five of the best event agencies in Spain and the UK. These suppliers stand out and are known for always going above and beyond to achieve excellence.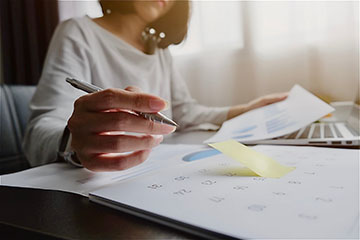 Top 5 Event Agencies in Spain
SOMOS EXPERIENCE
SOMOS is a group of event and strategic communication agencies that has been strategically capitalising on "human emotions" for more than 30 years. They create unique experiences that connect brands with people. Somos Experience was formed through the union of 3 large agencies: EDT, Unit Elements and Efímero. It offers services not only in event organisation but also in communications. They offer a 360º service to their clients, which include the vast majority of IBEX 35-listed companies, as well as companies in the luxury sector and public institutions.
MADISON EXPERIENCE MARKETING
If we delve into the concept of offering a full service for clients, Madison is not far behind as it provides commercial and marketing services for all phases of the consumer life cycle. Madison accompanies brands to define optimal strategies and actions that would allow them to retain customers, increase interactions, and generate greater profits. This event agency also specialises in organising events, strategising communications, and generating unique attendee experiences.
MACGUFFIN
An events and communications agency which swears by this saying: "The main thing (today more than ever) is to stay in touch." Its philosophy is divided into three types of contact depending on the needs of each of its many clients: 'One-touch' for one-off activations, 'Co-touch' to work hand in hand with the client throughout the process, and 'Multi-touch' for long-term strategic relationships.
CREA GROUP
This veteran Barcelona-based company, in addition to event organisation, is an expert in destination management. Its expertise is also focalised in the management of complementary services. It offers its clients exemplary service through precision, self-imposed standards of excellence, and the commitment of all those who make up the team.
MKTG SPAIN
They are a leading content and experience company that creates, designs and produces unique, memorable narratives that prod people to connect and mobilise their passions.
They offer a unique opportunity for brands to connect with their targets and stakeholders by capitalising on entertainment and video games. In fact, it has been awarded the "Madrid Video Game Campus," a project of the Madrid City Council, promoted by the Department of Economy, Innovation and Employment, which aims to make the capital of Spain a world leader in the video game industry.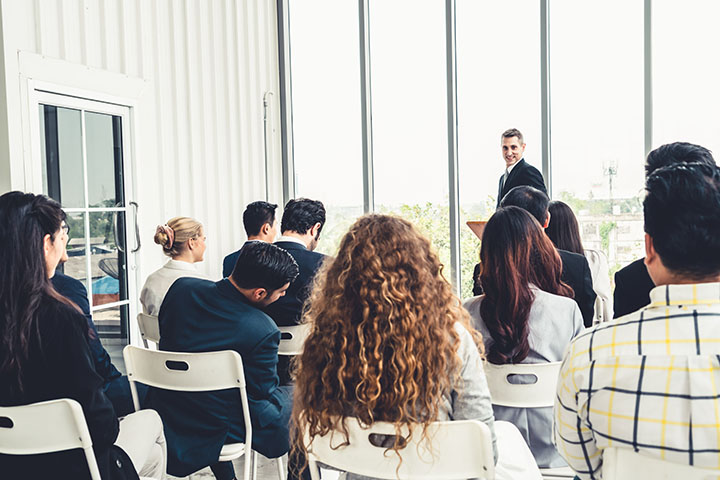 Top 5 Event Agencies in the UK
TRINITY EVENT SOLUTIONS
Trinity Event Solutions is a young and passionate company that has quickly established itself as a dynamic and forward-thinking venue sourcing and event management agency. Continuous investment in IT and staff development has been part of its strategy from the outset.
In addition, they place environmental issues at the forefront and their approach is to support ethical purchasing for their customers. The company's philosophy is "event solutions with a passion". They believe in building relationships, working hard, but also having fun while supporting and providing the service their clients need.
LIME BLUE
They are a close-knit team of event managers, designers and production experts with talent and passion for creating great events and strategic branding solutions.
Thanks to their experience and best practices, they advise and guide the client through every step of the event or project.
Lime Blue is large enough to offer an efficient, personal and professional service with a timely response, but small enough to adapt and be flexible in a changing world.
THINK DIFFERENT EVENTS
An experienced event manager, Martin Jack, founded Think Different Events Ltd. in 2006 after working in the public sector delivering training programmes and conferences for over fifteen years. As an event agency specialising in the organisation and delivery of high-quality corporate events throughout the UK, Think Different Events' aim is to provide service with creativity and flexibility to continually exceed the expectations of all its clients and their audiences.
Its clients mainly operate in the healthcare, law enforcement, construction, finance, legal, education, and creative sectors, amongst others.
POWWOW EVENTS
With a 24-year track record, they are experts in creating live, virtual, hybrid and digital experiences; events that align with the strategy and reflect the identity of the clients they work for. They enjoy a strong reputation in the industry and have many long-standing and loyal clients across a range of sectors.
At the heart of their business are their people. They are proud to be equipped with passionate people and trusted partners.
AP LIVE
AP LIVE is a turnkey creative events agency. They collaborate with clients to design, plan and deliver events and brand activations worldwide.
In 15 years, Alex and Jon, the owners of AP Live, have built a team with a reputation for professionalism, technical expertise and friendly, efficient service. Their latest evolution, AP LIVE, is the result of their customers' need and demand for 360-degree support.
Their experienced staff act as an extension of the client's team. They listen to your goals, help shape your ideas, discover ways to overcome any complications and suggest creative solutions according to your schedule and budget.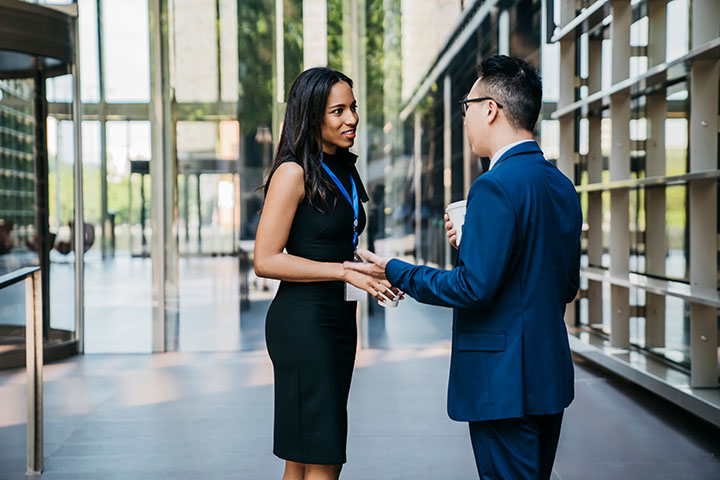 Conclusion
Event agencies are a great ally when you want to be successful in event organisation. All you have to do is choose the one that best suits the objectives and needs of your project, and foster a relationship with one that best fits your team dynamics. There's a reason why many of these event agencies have lasted for decades, continually expanding their loyal client bases. It's their work ethic as suppliers and their attention to detail to make every single event a huge success. The next one could be yours.