The date, venue, and schedule of your event are all set. All you need is the audience to attend your event. But, a real concern is- how will they show up?
If you hear crickets in the venue, your event is destined to doom. Having a celebrity on board will bring your event to the limelight. But, as luck would have it, what if you don't have that luxury?
To solve this problem, we have written this well-rounded guide to add the most in-demand skillset to your toolbelt: event marketing. Enjoy giving it a read, and incorporate the following marketing tactics to get your event noticed.
Market Your Event on Social Media
"You don't need a corporation or a marketing company to brand you now. You can do it yourself. You can establish who you are with a social media following." – Ray Allen
It would not be wrong to say that social media has revamped the whole industry of event planning. It allows you to tap into the unique and personalized set of audiences.
Having a firm understanding of your audience's needs is the key to strong social media growth. Your message or story must resonate with your target audience's pain points to drive more sales from this campaign. Here's the quickest way to leverage your social media campaign.
Post Relevant Content
Sharing engaging and value-driven content across your social media accounts will build trust between you and your potential audience.
For example, how-to guides and videos, problem-solving posts, and polls, etc., can grab people's attention. It allows you to increase your reach, tap into a new set of prospects, and helps you with the bottom line, i.e., greater revenue on investment.
If you win your audience's trust by crafting content they are looking for, people won't hesitate to buy a ticket to your event. Win-win!
Consider Paid Ads
Where organic traffic only takes your campaign to a limited audience. Paid ads on Facebook, Instagram, and other social media platforms reach a diverse audience and drive them to your sales page.
You can create ads to give your potential attendees FOMO – Fear Of Missing Out. This FOMO creates a sense of scarcity with limited seats available or x seats are left.
Remember: Marketing is all about getting the word out about your event. Successful marketing campaigns target people based on their demographics and interests, etc. It helps build your attendees list and increases your reach.
Use Search Engine Optimization (SEO) Smartly
According to HubSpot, around 34% of "near me" Google searches result in-store visits. And the same applies to events. People use Google to find upcoming events around them.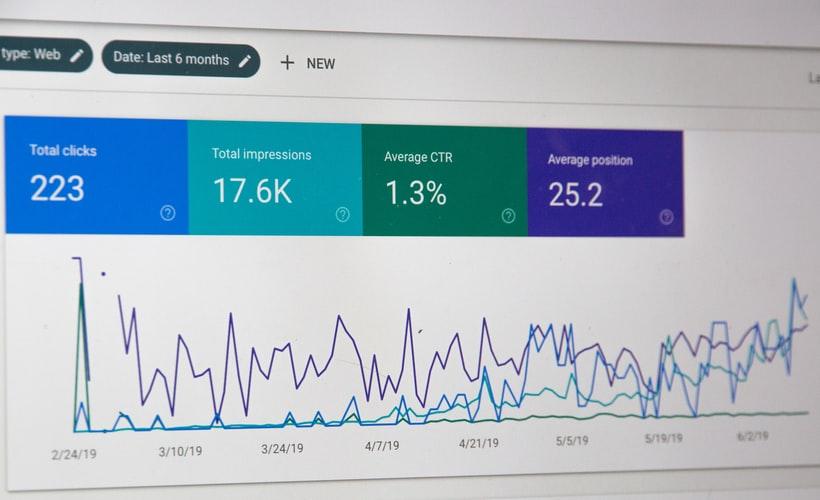 Imagine Google pulling up your event info to people, 34% of which land on your website. How many of them convert from visitors to prospects depends on factors such as your ideas, event page, presentation, and testimonials of past event attendees.
In a nutshell, you can drive more traffic and sales from Google via SEO.
"Content Doesn't Win. Optimized Content Wins." – Liana Evans
Kick back! SEO isn't rocket science that you need to beat into your head. It's all about:
Knowing what words people put in the Google search bar to search for near me events – aka keywords
Optimizing your content around those keywords
And of course, providing value-driven content is the key
There are many FREE and PAID keyword research tools you can use to find relevant keywords for your website content. Google search bar, Wikipedia, and Google Adword are some free tools. While you may opt for more reliable paid tools such as SeMrush and Ahrefs.
Word of Mouth
Never undermine the power of word of mouth. It's one of the biggest forms of marketing. A survey concluded that 70% of people rely on influencers' recommendations to make a purchase. 
"Word-of-mouth marketing isn't about giving customers talking points as if they were brand spokespeople. It's about delivering an exceptional customer experience that makes customers want to recommend you." – Deborah Eastman
Since social media is the #1 means to connect with people. Your event can gain A LOT of traffic and attention through people, specifically local influencers, having a strong social media presence.
Find influencers working in your industry enjoying a huge following across social media channels. For instance, if you are hosting an event about digital marketing. A detailed video or a blog post about your event by an influencer (who is passionate about the subject) can help skyrocket your sales.
Use Email Marketing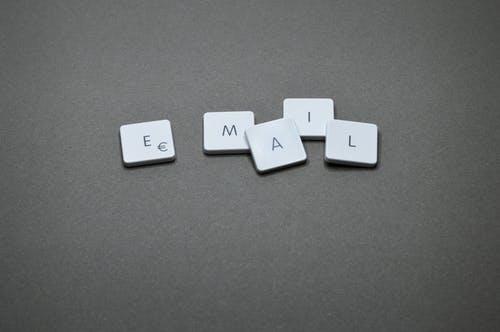 Nothing beats the significance of email marketing; not even social media.
In fact, email marketing is the highest converting digital channel of today. That's why nine out of ten marketers use this medium to promote their products/services.
If you already have a big (or small) email list and you are not using it to promote your event, the chances are you won't generate a decent bottom line (money).
Conversely, if you do not have an email list, start building one right away. It will allow you to have direct communication with your prospects.
"Focus on growing your list all of the time as newer subscribers are more engaged, adding to healthier open rates and ROI." – Karl Murray
Doing it is pretty straightforward!
You can simply ask people to sign up for your event updates in exchange for some incentives. This could be a FREE E-book, weekly newsletters, or discounts on their first order. In this case, an x% off on their ticket purchase.
How to Use Emails for Promotion
Here is a list of ideas that shows how you can use emails for marketing your event:
"Refer a friend and get a group discount" offer. If they get three or four people to show up, give them a group discount.
"Early bird offer," "Sale going live," or "Last chance" offers
"An inside look of speakers, and activities" announcement
A reminder of ongoing giveaways and competitions going live on your social media
Side note: Your emails can land into your potential attendees' spam folders if you send way too many of them. It's suggested to send promotional emails once or twice a week max.
Use the Event Hashtag Across Event Collateral 
Whether you like it or not, no marketing campaign is effective without appropriate hashtags. Say you are organizing a digital marketing event. And you come up with a personalized hashtag #DigitalMarketingEvent101. 
Now, spread the #DigitalMarketingEvent101 across event collateral. On brochures, social media posts, stories, emails, and any printed material, etc. In short, wherever you advertise your event, you must tag your brand hashtag EVERY SINGLE TIME.
If you have separate social media accounts for your event, then include this hashtag in your bio, too. Facebook, Instagram, Google+, Twitter, and Pinterest have default support for hashtags.
More so, have a word with your speakers, customers, and influencers. You can ask them to use #DigitalMarketingEvent101 on their social media posts and Instagram and Facebook stories. Reinforcing this hashtag will help reach your audience base and let it stay in your followers' minds.
Side Note: Do not overdo it. According to a report, posts with more than two hashtags get 32% less engagement than those without any hashtags at all.
Crowdsource the Marketing Material
If you have organized an event before, your past event-goers are literally a goldmine of promotion. You can request them to post pictures and snippets of the previous event. And talk about their experience. More so, adding your latest event's hashtag will add to the delight.
In exchange, you can offer them an incentive like goodies or some percentage of discount for buying a ticket to the next event.
Umm… Is contacting them again worth it? Absolutely!
According to a review, 88% of customers tend to believe reviews from those who attended your event in real-time. 
But,
If it is your first time planning an event…
Do not freak out because you cannot proceed with this type of marketing. We will not keep you lingering on. Keep reading.
Run Giveaways and Competitions
Get inside your prospects' brains. People have an inherent desire to win. You can channel it to your advantage by kicking off giveaways and competitions.
Here are some of the tips and tricks to pull it off:
Facebook – You can tempt them with something like "Caption this picture," "Vote for your favorite picture." Let them compete with comments- "The best comment will get a free ticket" or ask them to write a story- "Tell us why we should choose you as a winner for a free entry." With every comment you receive, your threat will reach friends of those commenting.
Instagram, Snapchat –Lure your potential attendees into "Record, and upload videos on x topic and tag us too. The best video will get a prize of $$$ or a free ticket." It's recommended to suggest a topic, which resonates with your event's theme. Moreover, it is advised to give a disclaimer that you might use their videos for advertisement.
And congratulations! You just got your own library of promotional content, which you are not running out of anytime soon.
A word of caution: the success of these giveaways and competitions largely depends on the platform you are using.
Ready. Steady. Go!
You've planned an event exceptionally. It is now time to create a buzz about it. Event marketing allows you to target the right set of audiences and keeps the momentum going even after the event is over.
You can use the same marketing strategies for the next event as well. Because we are confident that by following these tips, you will not hear crickets in the hall on the event day.
What points clicked you the most? Tell us in the comments below.