The events industry has returned to live new experiences during July and August! People have enjoyed musical, sporting and networking events within the new normal.
Here's a quick recap of the top stories we loved diving into over the last summer months and the progress of the projects that we have in hand.
Eventscase will be the official technology partner of the Annual Meeting of ICCA Iberian Chapter.
ICCA Iberian Chapter will have our Website, Registration and Accreditation services for its Annual Meeting to offer attendees three days of entertainment, networking and content. We will be their official tech partner, providing the Eventscase's platform for successfully delivering this highly expected gathering of the events community.
The ICCA Iberian Chapter Annual Meeting will take place in Palma de Mallorca from October 13 to 15.
Eventscase sponsors Confex 2021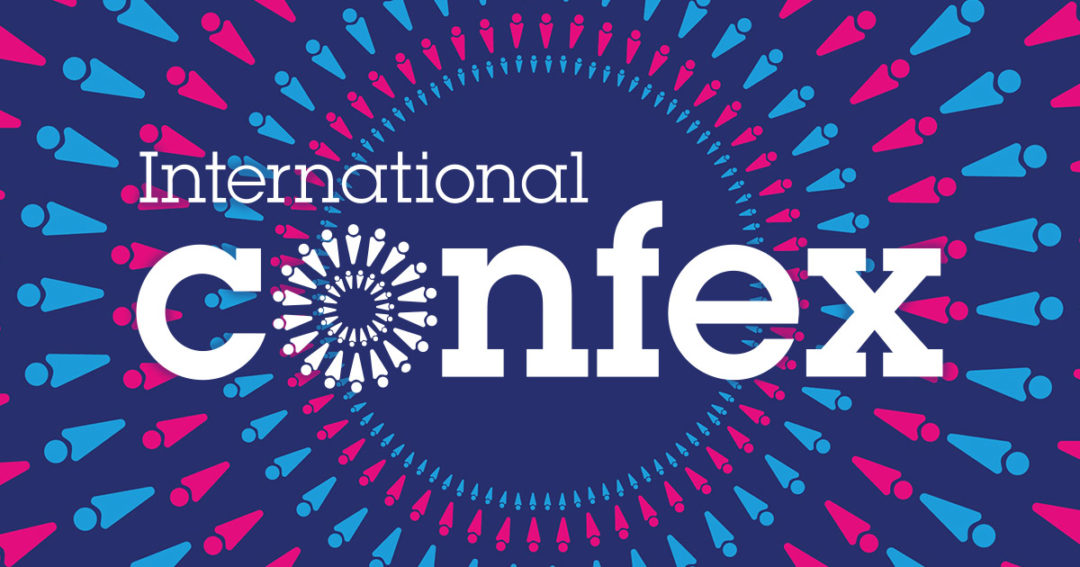 Eventscase sponsors the Marketing Theater at Confex 2021. It marked the second year in a row that of this thriving partnership and the return to face-to-face events in the UK events industry.
The renowned meeting took place on September 1 and 2, bringing together more than 300 exhibitors and holding more than 100 sessions.
[New Whitepaper] Essence and evolution of face-to-face events and its transition to the Phygital model
Virtual events have been the alternatives to approach thousands of attendees after the paralysis of the traditional formats. This bet has generated many positive reactions thanks to convenience, geographic inclusion, among other innovations.
However, these new variants overshadow the true essence of a face-to-face event. Emotions, morphopsychology and experiential marketing would be relegated to screen interactions. But what if these traditional elements were brought together with digital tools to reach a wider audience?
If you want to know more details about these aspects and analyse how they impact your attendees' minds, we invite you to read our new study: "Essence and evolution of a face-to-face event and its transition to the Phygital model."
Eventscase shortlisted in two categories at the Event Technology Awards 2021
We are very proud to announce our shortlisting in both the 'Best Pivot from Physical to Virtual' and the 'Best use of Technology for Engagement & Interaction (B2C)' at the Event Technology Awards 2021.

The Event Technology Awards are now in their ninth year, celebrating the achievements of companies delivering digital and technological solutions to the events industry. The winners will be announced during Event Tech Live's hybrid week 1-5 November 2021.
Eventscase Renews Partnership with Delegate Wranglers
EventsCase has just renewed its sponsorship contract with Delegate Wranglers, currently one of the most successful event prof's communities on the internet, with over 21,000 members worldwide. This is the third year in a row EventsCase sponsors the famous community.
Now, Delegate Wranglers will continue using the Registration tool of the Eventscase platform for all their events, including their signature meetup, "The DW Live Show."
Eventscase expands its workforce to 80 team members!
Today, we could not help but getting excited to share this great news with all of you: our company has expanded its workforce to 80 team members!
In fact, ten new Eventcasers have joined us in the last two weeks alone. They'll contribute with new perspectives and strive daily to meet the needs of our customers, seeking excellence every day.
Special thanks to our valued clients and partners: we would not have reached such magnitude without them.
Our Madrid office reopens its doors with two new members.
We are very excited to have a team back at our Madrid office. And it's not just any team since we have incorporated two professionals with a reputable background and a distinguished history in the events industry.
It is a pleasure to have Lara Molina joining as General Manager and Iván Ganchegui joining as Account Manager.
Lara Molina comes from one of the great event agencies in Spain, Madison, where she has developed a prosperous professional career, getting involved in the production of large events.
Iván Ganchegui joins Eventscase from the audiovisual market for events. An expertise that will allow him to connect, research and offer the best solution to the needs of our clients.
Don't want to wait a whole month for our next digest? Subscribe here and receive our latest papers and case studies as soon as they're out!
Don't just rely on our word! See what SaaS review portal BigMongolian is talking about Eventscase.