Introduction
Life was normal until November two years ago. The coronavirus disease introduced in the year 2019 slowly began causing life-altering devastation and presented an unpredictable future—the most unrealistic losses followed by entertainment, sports, and education sectors. Deloitte projects reported that a particular football club in the United Kingdom might suffer a loss of $500 million, primarily because of the absence of spectator revenue. The entertainment sector was projected to incur a loss of a whopping $8.9 billion at the end of 2020.
As the pandemic began to surge, the sports club and football leagues issued a statement mentioning postponing matches until the pandemic situation improve. This created pent-up energy among the die-hard sports fans. It was already a period of anxiety and depressions with employment terminations, loss of income, and mourning loved ones. These fans started demanding live sports content. Some commentators would agree. Fan interest is crucially required for sports events to be a success. Engagement generates income and long-term club loyalty. Whether it is reality television or simply sports, innovation has become the present time need. It is required to tell a story to create the same level of interest as before the pandemic.
NBA contributions to Hybrid Events
1. YouTube Vlogging
One great example would be vlogging. Professional NBA players JaVale McGee and Matisse Thybulle started to document their lives online in a vlogging series. This was done during the pandemic and was hugely appreciated by sports fans worldwide. Each video posted to their official portals has collected 200,000 to at least two million views. This engagement also includes thousands of comments. The videos provided insight into the players' personal lives and behind the scenes that they have been missing. The fans can relate to their sports idols at a personal level.
2. Green Screens
The huge arenas that hosted 50,000 spectators in sports or videogames closed their doors. But not the spectators. They shifted to virtual and digital setup. A gaming event set to host Dota 2 video game in the United States and the United Kingdom was also postponed. They were arranged virtually in March and April. The event's manager stated that, at most, half of the event was already virtualized. Still, a complete transition was not challenging as one may seem.
This was achieved using green screens. The quality was not compromised. It is unfathomable how technology has evolved over the years. Another surprising factor is the arrangement of only two people in a room and a global audience with a remote presence. This helps the organizers and the investors provide better content at lower prices.
3. Global Reach and Access
An in-house event may seem familiar but serves a few limitations as well. These events are subjected to venue capacity, event planners and organizers challenges, budget restraints, and geographical factors. Not everyone has the resources to travel, nor does everyone wish to travel constantly. A hybrid event may remove these restrictions. It knows no bounds to the number of attendees with its global presence. NBA can generate more income than ever before, charging a reduced fee for a wider audience. It can also convince international sponsors to participate in the streams. Creating brand awareness is a challenge these days with constant competition and a fight for market share.
This set-up would require deepened programming and technology set-up, which should not be a problem for the NBA. It generates billions of dollars in revenue. Consider virtual events an investment with extremely high returns in the future.
4. Virtual Experience
Offering a virtual experience eliminates the need to travel by the spectators and attendees. It is reduced to mere few seconds as all they need to do is log in. They can spectate to cheer on their favourite team. And recorded analysis of the sports with previous A-game players will definitely increase engagements. Any sport, just like NBA, is about learning. Recorded presentations or matches provide the absentees from the games or special tournaments they missed. This will eliminate hosting analytics from a different stage or location.
NBA has used the exclusivity factor to promote the virtual attribute of hybrid events. This is very different from watching games on the television. A limited number of seats are offered to maintain exclusivity. And the POVs these seats provide exhilarating vantage points of the entire game. LA Clippers has said virtual seats will display at the match's broadcast, adding to the virtual exclusivity.
It is true that hybrid events provide a wider range of audience to spectate but limiting the seats creates the fear of missing out. This is a far more compelling promotion tactic. This experience is also promoted through giveaways.
5. Connecting with Remote Audience
Since hybrid events remove geographical challenges, experts from all around the world can participate. The option to invite sports experts will generate a deeper connection and value by the participants involved. This added value does not limit here. This will bring a chain of sponsors and stakeholders with the help of these international experts. An in-house and virtual communication with the audience will stretch beyond the single venue setting.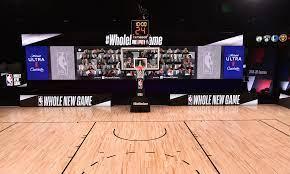 NBA has gone far and beyond to maintain the authenticity of spectating, even if it is from a small remote platform. The virtual audiences' feed is connected with audio and live video. This means the players can hear them chant and enjoy the game. The players can see the live feed as well. This is all installed in the audience section of the arena.
Game hosts and commentators also engage with the virtual audience. They are not just silent viewers. The commentators also contribute to chanting to create a welcoming audience. These virtual seats also rotate. For example, suppose one virtual seat is left unattended for too long. In that case, it will be replaced by another spectator waiting in the queue. Such efforts are practised to ensure two-way communication and promote virtual audience spectators.
6. Healthier Analytics
CVENT posted at least eighty per cent of the participants say engagement matters but believe twenty per cent of the institutions actually do something about it. More efforts are required to boost engagement integration in virtual or physical form. With the help of technology in hybrid events, the organizers can track participants' engagement levels. Attendee's opinions are logged with polls, and social interactions can contribute towards future decisions of the NBA.
7. CoVID-19 SOPs
In human psychology, some people will feel welcomed, and others might not. The responsibility lies with the organizers to make sure everyone feels welcomed and accepted. A certain sense of responsibility has the participants feeling like they are a part of something bigger. Nowadays, most venues have limited their capacity to ensure social distance practising. In-house attendants need to wear masks and check in constantly to report their symptoms.
A hybrid event addresses these concerns without compromising the quality of the event. The participants from the NBA events can access content anywhere at the safety of their home. And the in-house participants will only be required to practice safety protocols. This reduces the burden of organizers as well.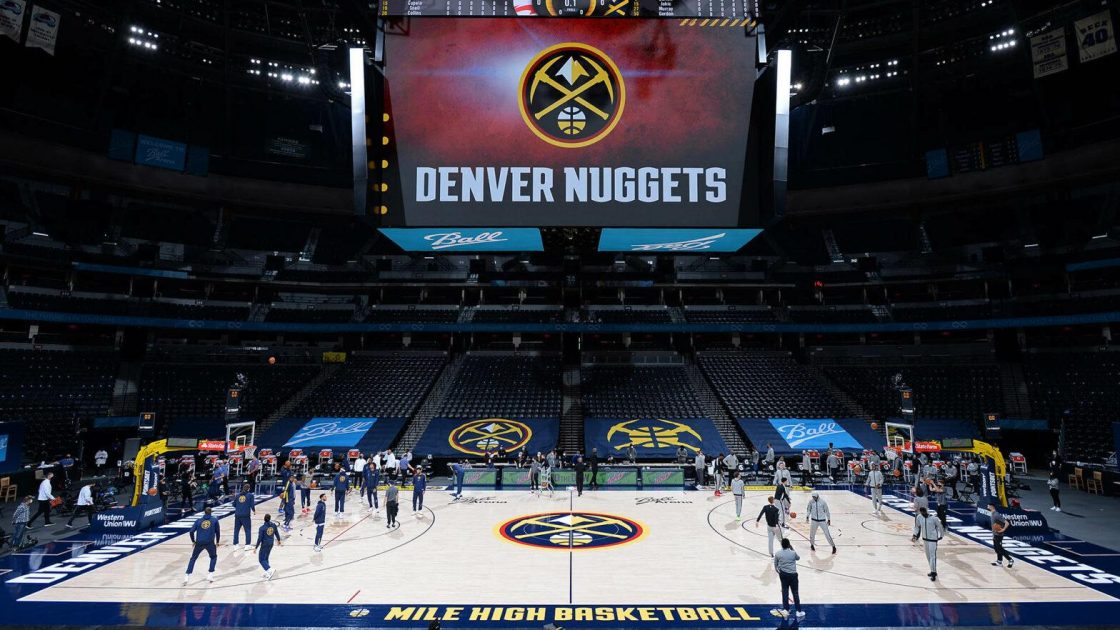 Safety Concerns
It is not easy to shit hosting events from physical to virtual form. It is tough when we do not know what the future holds. The virus continues to mutate across the globe with dire long-lasting side effects after recovering. These include blot clots and black fungus that rots the internal tissues because of the excessive use of steroids to internally battle the virus. Hybrid events are not new. They have been hosted before. Due to the pandemic, they have become mainstream. It is not the same as attending the NBA game live, but it is the next best alternative available right now. We must recognize the valiant efforts of sports organizers who provide us with quality entertainment.
Protocols on Site
NBA decided to implement extensive safety protocols for the safety of all those involved in events and games. This includes frequent testing of players using the saliva-based test introduced by Yale. These tests require only spit that remove the RNA extraction for analysis. This is processed in labs using appropriate equipment to provide result under hours. It just depends on which lab is the nearest.
Bio-safety practices
Quarantine Bubble has also been maintained to ensure bio-safety protocols. Players and other stakeholders have open access to a clinic on practising grounds. A wearable gadget has also been introduced that beeps when two persons come closer to six feet. It continuously notifies for five seconds. The lengthy quarantines may feel annoying, but they are crucial for the safety of players, commentators, speakers, and in-house arena spectators.
Conclusion
Many entertainment industries have shifted to providing virtual entertainment. So, NBA taking the same course is not something completely innovative. Their successful execution of this new medium, however, is a leading example. It provides an excellent learning opportunity for planners and organizers worldwide that are stepping into arranging hybrid events. The introduction of such technology has made battling the pandemic easier than hoped. The year 2020 was tolling on us all, but there is light at the end of the tunnel. Practising safety protocols and vaccination will bring the world back to the previous normal in no time.