Introduction
According to Event MB 2020, almost 73.6% of event planners have become more skilled in technology usage due to the experiences surrounding the pandemic. Yet, there remains the need for event professionals to make the most of existing and emerging technology to respond to consumer preferences and further boost the industry's growth. Today, traditional functions are gradually being replaced by unusual venues, interactive activities, Virtual Reality (VR), apps, and bespoke food and drink options. (verdict.co.uk ).
As an event professional, you need to be proactive and stay above the competition. To do so, you first need to know the recent trends in the industry and how to leverage technology to keep abreast and grow your business. Here are some of the industry trends and how tech can help:
Changing demographics
Today, the demographic of the world is different from what it used to be a few years back. Changing demographics inevitably affects how events are planned and organized. Considering the generations that actively use tech in society today, we can say they fall somewhere between 7 and 57 years. These generations can further be grouped into Gen X (45-56 years), GenY/ Millenials (26-44 years), and Gen Z (6-25 years). (iaee)
The previous generations have widely embraced tech, making this age a digital one. They have a penchant for using innovative technology to make life easier. Today, even kids as young as three years old know how to navigate mobile phones and other technologies. Thus as time passes, people are becoming more innovative and more inclined to technology. Not keeping abreast can drastically reduce employee engagement and satisfaction.
You must note that each of the age groups mentioned has its preferences with regards to technology. Therefore, it's not advisable to plan events or marketing campaigns for all of them using a generic technology or approach. A more targeted approach that considers generational tech preference and how the different ages interact with various technologies is imperative to your success.
Safety and security concerns
Now more than ever, safety and security at events have become a top priority to attendees. Safety continues to be the topmost concern for event planners as well. 55% of planners cited safety concerns as the biggest obstacle to hosting live events. (Event MB 2020)
With the pandemic's health safety concerns, attendees need to feel safe when they attend live events. If an in-person event is not feasible, event professionals have resorted to virtual and hybrid modes. Every event- be it a live event that strictly maintains Covid-19 preventive protocols to ensure attendee safety or a virtual event- requires the strategic use of appropriate technology to become a success.
Aside from health safety concerns, there are security concerns with live events. These concerns can range from natural disasters to mass shootings and terrorist acts. Virtual events-on the other hand- stand the risk of cyber-attacks and hacker attacks (iaee). As an event professional, you need to put in place mechanisms that ensure that security at your event is not breached. One single incident can destroy an event and the company's reputation.
Here as well, adopting the right technology can boost your security apparatus. You can install security systems and scanning technology that allows only verified attendees into event venues. You can use metal detection technology to ensure that no attendee possesses guns or other dangerous items around event venues.
Virtual Reality (VR) boosts attendance and increases revenue.
There are instances when people want to attend live events; however, they cannot afford to pay for some of the costs associated with event attendance (i.e., hotel stays, transportation). Soon, Virtual Reality (VR) would likely allow attendees to enjoy events virtually and get an experience similar to what is felt at the main venue. In this case, events can be more affordable for participants, and they and attend special events through VR viewing of events in a designated area. (inc.com)
According to a Goldman Sachs report, by 2025, the use of VR for live events will account for $4.1B of the estimated $80B Virtual Reality industry. This data shows the vast potential for event organizers who take advantage of this technology early.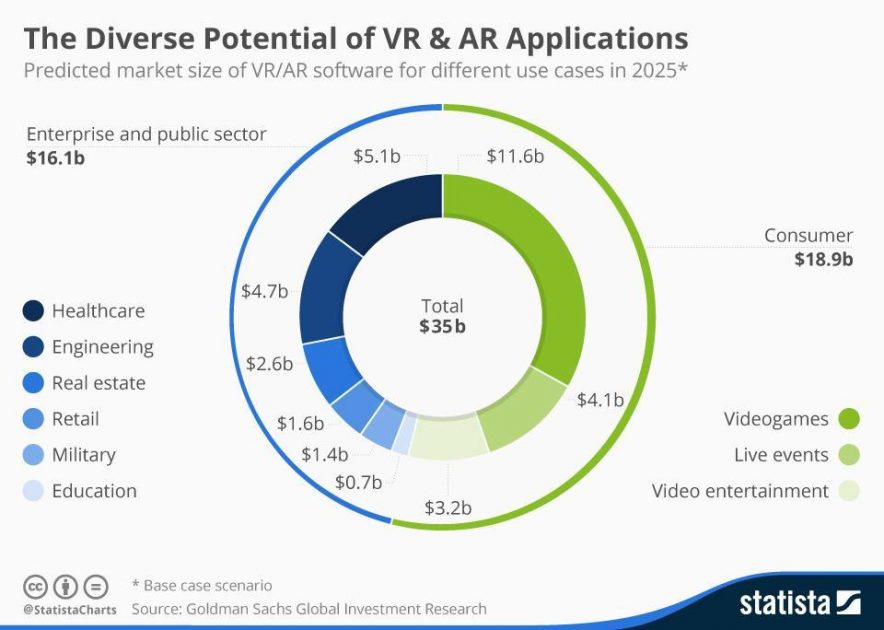 Event ticketing goes mobile.
Mobile devices have disrupted the event industry. If you have not yet leveraged mobile to boost event attendance, then you're likely missing out on a huge opportunity. Today, there is no limit to the type of event that you can book online. Both attendees and organizers desire seamless online and cloud-based ticketing on websites or event apps.
Ticketing is now an avenue to generate extra revenue- as it has become a way to offer complete packages to attendees. Mobile ticketing allows you to include rideshare and taxi services, parking services, and other conveniences for your attendees. Selling tickets via mobile can help you generate more sales. (inc.com). The global mobile ticketing marketing is growing at a Compound Annual Growth rate of 18% from 2020 through 2027. Setting your business up to process mobile tickets gives your business an advantage over those who lag.
The old terminal base system of ticketing is now fast replaced by back-end access. Ticket management has become way more manageable. Research shows that the usage rate of mobile phones in events has gone as high as 94 percent. Shortly, all events are likely to go cashless as it helps reduce venue costs that result from manual cash management. (entrepreneur.com)
Technology can increase your Return on Investment (ROI)
Reduced cost of production in any industry can help create more excellent value for customers. According to a study by Enterprise Event Marketing, the use of technology can increase event attendance by 20%, increase productivity by 27%, and reduce related costs by up to 30%. Enterprise Event Marketing did this study back in 2016. With the world becoming more digital, we expect the figures to be higher today. (entrepreneur.com) However, to yield these benefits, you first need to invest in the appropriate technology. Consider getting a technology audit done to see the areas where you could benefit from digitizing your operations.
Tap the unexplored potential of big data
The events industry is yet to tap the big benefits data has to offer. The right technology can help you gather attendee data during events. For instance, you can measure attendee behavior at events using technologies such as scannable QR codes taken at every session your participants attend or exhibitor they visit.
Through mobile apps, Near Field Communication (NFC) devices, and other location-based tracking systems like Google, you can track attendee arrival and consumption behavior at events. The data collected can be used to split-test your live marketing tactics to make data-supported decisions about where to devote more resources to increase your event ROI. (entrepreneur.com)
Apart from these technologies, you can gather data on the social media platforms of attendees. These platforms contain insights into attendees' private lives. This data allows you to know their preferences so that you can tailor events accordingly to their interests. (agilitypr.com)
New technology holds promise to boost efficiency.
The following new and emerging technologies have the potential to boost the growth of the event industry.
5G technology
With the world greatly anticipating the advent of 5G technology, we are looking forward to wireless internet service speeds 300-500 % faster than the fastest internet service we have today. This increased speed would allow for the delivery of higher-quality sound and images. 5G has been touted to make it possible to penetrate the walls of convention centers and deliver full wireless service without the need to wire the event center. It would significantly reduce the cost of providing in-wall wireless connectivity and boost wireless attendee services if this works.
As an event professional, faster wireless would enable you to provide higher-quality events. To explore the full benefits of this technology and outdo competitors, you need to be on the lookout and learn as much as you can about it, so you start reaping its benefits as soon as it is released. (iaee)
5G will empower other technologies
A natural consequence of super-fast internet speed will be the production of smartphones and tablets to process high-speed signals. It would also allow manufacturers to produce cheaper screen technologies and software specifically designed for event applications and programming. There will be software upgrades to catch up with improved mobile devices. Software companies will release more mobile devices into the market, and different generations would most likely have other mobile device preferences. In general, new smartphone technologies would allow for pre-show marketing, on-site tours, on-site Virtual Reality (VR) sessions to handsets, and more. (iaee)
Internet of Things (IoT)
According to Wikipedia, The Internet of Things (IoT) is a network of devices that have been embedded with software, sensors, and other technologies purposely to connect each other and exchange data.
The IoT will seemingly become a game-changer in the events industry. It promises to make life easier for event planners like you by allowing you to manage and assess hazardous environments, provide better customer service, gather distant data, and more. The idea is that it will enable you to control things remotely. For instance, you can connect different locations at an event venue to your mobile device or PC via microcomputers with cameras. Then, turn on the cameras to see what is happening there when urgent action is needed or to quickly relay information to the team members at different locations.
This surveillance allows you to have your eyes everywhere and to coordinate events with the highest efficiency effectively.
IoT allows for collaboration, inter connectivity, and interactivity. You need to follow trends in IoT and fully integrate it into your business- to keep up with changing attendee needs and boost efficiency.
Conclusion
As mentioned throughout this article, many event planners have become more proficient in event technology. We can safely say that they are positively responding to the current demands of the event market, such as changing demographics, health and safety concerns, among others.
To distinguish yourself from the majority, you need to go the extra mile to be abreast with the most current and emerging technology trends. Consider implementing some of the latest technologies that will help you deliver higher quality events, reduce your costs, protect your attendees' health and safety, and make event management more efficient.
Do you want to know how technology can help you in managing events before, during and after they happen? Book a demo today.