Gone are the days when events were simply conducted by having speakers and an audience on board. Now, the corporate world can't think of organizing events without incorporating the latest event technology.
Whether it is event planning, making arrangements, enhancing security, or facilitating attendees, event technology has its mark everywhere.
"Studies show that using event technology can increase attendance by 20 percent and increase productivity by 27 percent." – SocialTables
However, it isn't only about the tools but using them properly is what ensures the success of your event. The right and innovative usage of technology matters.
So, let's learn how to use event technology effectively.
Facial Recognition
Facial recognition is not something new in the world of technology. However, its use has been revolutionized in the event industry over the past few years.
Now, organizers are using it to improve staff performance, enhance security, and provide a personalized experience to attendees.
Let's go through some ways event organizers are using face recognition technology innovatively:
Creating Smooth Access Control for Attendees
When attendees reach the event, the automated facial recognition program first scans the face and matches it with the database of registered users. If matched, it means that the person isn't an outsider and should be given access to the event instantly.
The best part of this automated attendee recognition process is that it frees organizers from hectic paperwork for verifying attendees. Moreover, this instant access reduces the waiting queues, making attendees feel more welcomed.
Statistics show that the facial recognition system's efficiency is 99.4% and it reduces check-in time by 70%. A huge treat for event organizers, indeed.
Analyzing Attendance and Engagement per Session
By having facial recognition attendance for every session, event organizers analyze which sessions worked best and which didn't. Additionally, organizers also conclude the average quitting time of sessions. It helps understand the engagement and interest rate for sessions individually.
Collecting Valuable Leads
In the trade shows, implanting a facial recognition setup at every booth helps businesses collect valuable leads. Tracking attendees' visits help organizers to craft a personalized marketing strategy.
Projection-Mapping
This augmented reality technology is an innovative way to induce excitement and engagement into boring event venues. Hence, its usage in the event industry is becoming trendy.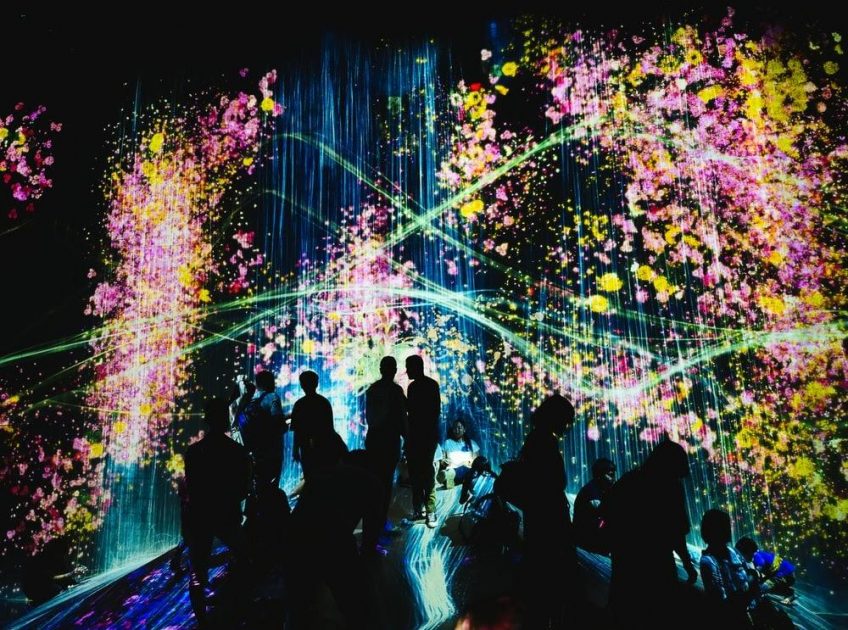 Let's learn how project mapping helps event professionals:
Cost-Effective than Traditional Designing
At first, this technology freed event organizers from making physical changes to their venues. Now, businesses give dull sites brand exposure by merely projecting their theme colors.
Additionally, it allows organizers to display fascinating colors, interactive art displays, and sponsor branding for much cheaper than traditional ways.
Creates Buzz on Social Media
This maximized content vision gives life to mundane objects and evokes attendees to share beautiful event coverage on social media. It creates buzz on digital platforms and works as a great organic marketing tool for your events.
Pro Tip:  Budgetary constraints often demotivate small businesses to use projection mapping. Yet, creative changes on a smaller scale can fulfill the purpose. You can collaborate with experts to create a big bang for a buck.
Comprehensive Event Apps
Gone are the days when app functionality was limited to perform the event's basic tasks. Now, organizers are using it as a "one-stop-shop" – covering nearly all event aspects.
"About 54% of event app providers state that clients interact the most with the agenda on their event apps." – EventMB
Let's see how event apps can help organize your events:
No More Bulky Information Packets
Nowadays, event organizers provide all event information to their attendees through the app. Unlike traditional printed material, changes can be made instantly if needed.
Moreover, attendees are no longer required to handle bulky information packets. They can have the relevant information in a few clicks.
This not only cuts on printing expenses but is also an appreciable step towards organizing green events.
Promote Networking among Attendees
In this era, enhancing professional network has become the key reason for people to attend events. Event apps are an easy way to encourage interaction and engagement among peers, sponsors, and exhibitors.
Instant Adjustments through Surveys
Back then, companies used to print survey forms to get their attendees' feedback. Now, event apps have made real-time surveys easier.
Organizers make real-time changes based on attendees' remarks. These timely adjustments save them from getting severe backlash from the audience afterward. Moreover, the advanced "targeted attendee" survey option in event apps helps companies to attract sponsors.
Pro Tip: It is good to be professional but don't forget to add fun elements to your apps by introducing interactive games. Gamification is an exceptional tactic to persuade attendees to download branded event apps. Additionally, adding the element of competition in games boosts attendees' engagement.
These days event organizers use indoor wayfinding to ease attendees' navigation for the event venue. Just like Google maps, such solutions empower users to reach out to their desired location easily. Therefore, there is no need to invest in physical signage.
Additionally, event organizers have leveled up their usage by corporating "proximity advertising."
Organizers are attracting sponsors by inducing proximity advertising in indoor navigation solutions. Because, it maximizes the sponsors' exposure to the audience – all the way leading to higher ROI.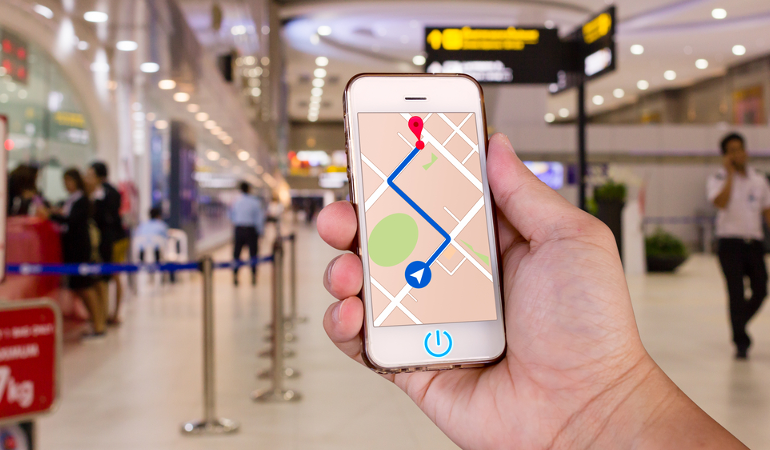 Moreover, highlighting restaurants, spas, and gift shops on a digital navigation system has proved to be a strong way for increasing business revenue.
Pro Tip: It isn't only a useful tool for attendees but event organizers can also use IPS data for tracking attendees' navigation patterns. The check-ins help send personalized post-event surveys, analyze the popularity of sessions and booths individually.
AI-Powered Recommendation Engines
Companies are using AI-powered recommendation engines to facilitate attendees like never before. Now event representatives don't need to manually recommend attendees. AI-powered search engines are enough to give recommendations automatically based on the provided data – implicit, explicit, and other behavioral.
Attendees keep getting updates for the most relevant seminars, exhibitors, and sponsors based on their data such as industry, job title, and social media profile.
"The availability of AI-powered attendee matchmaking in event apps has increased from 41.5% in 2019 to 67% for both proximity and non-proximity based recommendations in 2020." – EventMB
The more the data, the better will be recommendations. Yet, businesses should inform attendees beforehand how their data can be used. Otherwise, they can face a severe backlash.
Chatbots
Event organizers have taken customer care to the next level by using chatbots. Now, companies don't need to hire and train temporary staff or volunteers.
It often becomes challenging for staff to handle hundreds of participants. But these pre-programmed solutions are good enough to handle the queries effectively. Moreover, handling the hundreds of requests at a time isn't an issue for chatbots.
Yet, now event organizers are inclining towards AI-backed chatbots. Due to natural language processing, they are smart enough to learn and respond to non-programmed queries.
Some businesses are still hesitant to use them and see FAQs as their alternative. However, chatbots are far more intuitive and interactive means of communication than pre-written answers.
Pro Tip: Event organizers can use chatbots as a great data source as well. The conversation can help businesses understand attendees' pain points and interests deeply. Moreover, unlike surveys, you can gather data through chatbots without asking attendees explicitly.
Live Translation
In-person events have reduced due to COVID-19 but we have seen a spike in virtual events at the same time. It has made companies realize their international business potential. By eliminating the location constraints, virtual events have made it extremely easy for people worldwide to join an event right from their place.
However, potential audiences unable to understand businesses' native language remained hesitant. But event organizers have started using a live translation feature to resolve this issue. A survey shows that 22% of Americans don't speak English at home. It means by enabling the live translation feature event organizers can deliver their message more clearly.
There is multiple software that offers a live instantaneous interpretation through users' smartphones, earpieces, and headphones. Event organizers seem to use this live translation feed for the hybrid or in-person event in the future, for international attendees.
Second Screen Technology
One of the biggest challenges is to keep attendees engaged during the events. Where the most used gadget – smartphones, serves as one of the biggest hurdles in grabbing attendees' attention.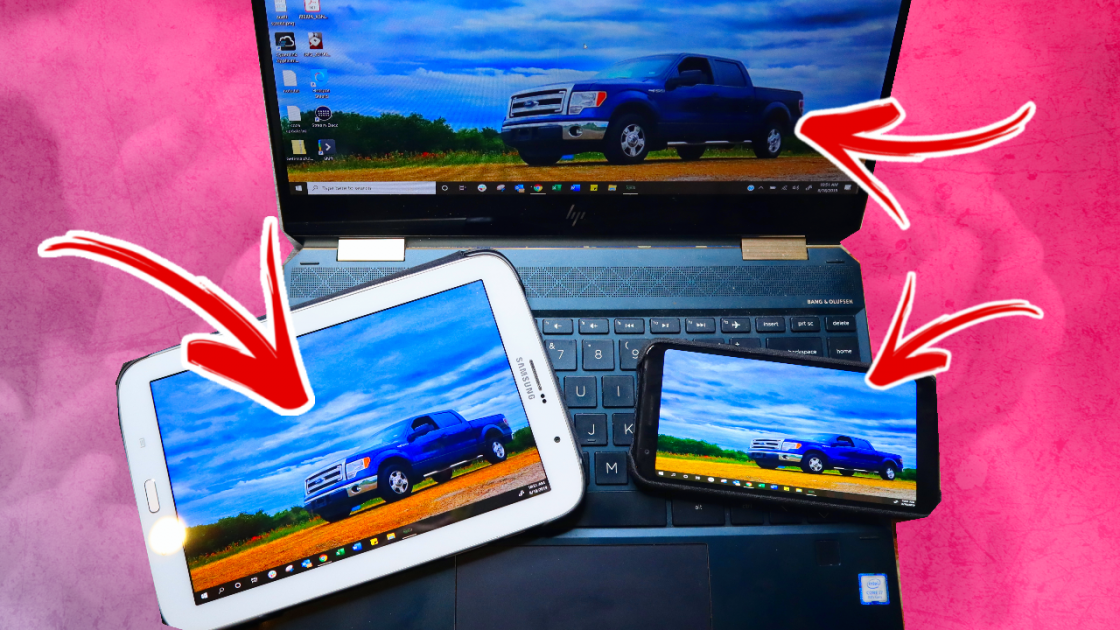 But now, event organizers have turned this distraction into an engagement tool by using second-screen technology. It enables attendees to have the session's content right before them on their gadgets. Such solutions support all types of content including slide presentations, surveys, graphs, tables, and videos. 
Moreover, in events having hundreds of participants, it becomes challenging for attendees to see, hear, and interact with the speaker. But second screen technology has also resolved this issue. Now, participants can see the content and hear speakers as they have content access to their screens.
This way, the technology not only boosts engagement but also keeps participants highly focused on the session. And the cost-effectiveness of this technology makes it favorable for event organizers. Otherwise, it can cost way more to make physical changes in the venues.
Wrapping Up
Event technology's importance is increasing year by year in the event industry. The organizations making the right use of advanced solutions are expanding their businesses tremendously. But, the ones ignoring technology importance are ready to doom at arm's length.
So as an event organizer, you must try to use your budget wisely and incorporate all possible technological solutions to boost the event's productivity and enhance attendees' experience.