Following its rapid emergence as one of the best places to build connections and knowledge in the events industry, EventsCase is delighted to announce a new partnership with Delegate Wranglers.
Since being founded by Neil Thompson just three years ago, the group's popularity has exploded thanks to an incredibly popular Facebook group and a busy calendar of events.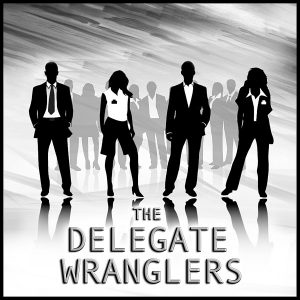 The past 12 months have seen Delegate Wranglers grow its online community to 20,000 members globally, leading to it earning a cover story in Conference News and becoming one of Facebook's highly sought-after Community Partners.
As well as being a go-to destination for sharing knowledge, finding jobs and promoting events, the group has helped thousands of its members build new connections through regular meet-ups, social events, and dinner parties.
EventsCase's partnership with Delegate Wranglers will see the use of our market-leading platform to aid the management of its various gatherings. Our team will also be bringing plenty of cutting-edge insight to Delegate Wranglers' website and social platforms.
Commenting on the news, Thompson, Delegate Wranglers' Founder and MD, said:
"We are absolutely thrilled to announce EventsCase as our very first Supporting Partner. We can't wait to get our hands on their amazing software to manage our social events and work with them in the coming months."