Picture the scene: you enter an exhibition hall for an event you're scheduled to attend, armed with just a smartphone to check yourself in and view the day's agenda. The hall itself is populated by attendees, each wearing wristbands to gauge their temperature and control the setting of the room, ensuring their preferences are met.
Using the event's dedicated app for guidance, you select a relevant session and arrive at the place where it is being held to find a stage, but with no speaker to fill it. Suddenly, a projector beams the speaker's image onto the platform where they proceed to deliver their scheduled session in virtual form, taking questions as and when they arrive. It's the kind of experience that really makes an impression and is a notable addition to your post-event feedback, sent via the same mobile app.
While this scene might be hard to visualise, it could paint a picture of what to expect when heading to a conference or similar in 2020 and beyond. The events industry is on the cusp of embracing a raft of new solutions and concepts that will radically change how they function, the way they're organised, as well as the experience enjoyed by attendees.
Speaking from afar
One of the latest batch of innovations to attract the attention of event organisers around the world is holographic display. This uses light diffraction to create 3D projections of those positioned in a special studio, removing the need for them to be in the same space as their audience.
Holographic display is the kind of advancement that might seem like a 'nice to have', but one that actually makes it easier to manage an agenda of speakers, some of whom cannot be at a far-flung event at the time required.
ARHT Media is one company making a name for itself by using holograms to capture, transmit and project the image of speakers in a dedicated "capture studio". Its proprietary displays enable each speaker to interact with audience members, allowing for its role in live events and conferences as well as education and training, cinema and professional services.
While holographic display is impressive enough for audience members to enjoy it at face value, Levi Silver, ARHT's VP of business development for EMEA, is keen to stress how it can help organisers and speakers perform the fundamental task of getting information across to attendees.
"By using our technology, an individual can eliminate the barriers of time and geography, reducing the costs associated with travel and saving valuable hours."
Additionally, with the use of our technology a speaker can also appear in multiple places at the same time – simulcasting themselves as a hologram to numerous stages at the same period and increasing their reach exponentially. They can even make themselves available on-demand by pre-recording their hologram and playing it back to audiences."  
So far so good, in some respects. However, a challenge for companies like ARHT Media lies in getting across to event organisers and breaking into the mainstream. Considering that every organiser has a duty to satisfy attendees, and people naturally expect to see a human on stage, can holograms wade their way into their regular event planning ideas?
"This is a very new and emerging technology and in many respects, its presence is unknown to the majority of event planners and producers globally," says Silver.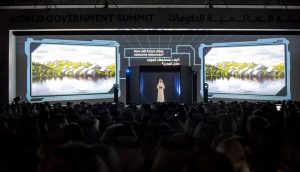 "Often one needs to be able to see the technology in action to truly understand its realistic nature and how best to utilise it in their work. With that in mind, our focus is to reach as many potential clients as we can and showcase our technology through regional demos in key markets." 
Although some organisers might need more convincing than others, Silver has seen a huge demand for ARHT's solutions among planners that are looking to strengthen their own image.
"We've had many early adopters and often find the clients that approach us have sought us out.  Many have very bold and unique ideas and envision their organisations as crafting the way forward in their industry. We celebrate these trendsetters and seek to empower their ideas as it helps spark the masses."
Headsets at the ready
Interactivity is a big focus for many developers that want to improve the overall experience sampled by attendees across different events. Albert Canals had this vision when setting up Forma, a virtual reality specialist that provides immersive journeys within the events sphere.
"Although we've been experimenting with VR for decades, it only reached the general public fairly recently," he states, alluding to its growing presence in the gaming industry – a space where Sony, Oculus, HTC and Samsung are vying for users of their own solutions.
A big challenge for people like Albert is around VR's ability to succeed in an environment where users aren't actively searching for it. Gaming is slightly different in the way that people have been made aware of VR and how it can work for them. In the case of events, there are some hoops to jump through.
"VR is quite a bulky technology that requires a skilled representative to explain the operation to each user," Canals states. "Then you have the intrusion of companies that have launched VR without considering the experience, implying that there is a high number of bad experiences. 'I tried it and I did not like it' – you get some of this coming through."
Despite the obstacles, Canals believes the event industry will realise the potential of VR due to the idea of "feel" being in an embryonic phase. Furthermore, thanks to the investment of gaming companies like Oculus, the concept of VR is already making a charge for the mainstream.
"From the middle of 2019 with the appearance of the Oculus Quest, events with virtual reality will multiply and many pitfalls will disappear. It will then be interesting to see what happens once people get used to VR in their home environment and come to an event with expectations for what it needs to do."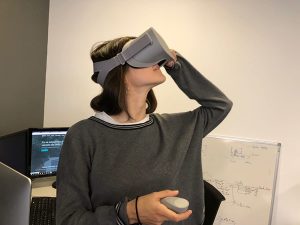 Cracking the market
As the events industry continues to embrace new forms of technology and unique experiences, it will be interesting to see which solutions and concepts manage to make the cut.
Don't forget, this is a space where organisers are being asked to do more with less, and budget reductions are not uncommon. On the flipside, many of the new technologies that are flooding into the market are built around the idea of making it easier to put on events – offering style as well as substance.
Event management technologies serve as a great example of something that had to win over the industry veterans. Fast forward to the present day and paper-based methods of registering and communicating with attendees are being replaced by solutions which are simplifying many of the tasks that used to extract valuable time from organisers' schedules.
Silver believes the goal for AHRT is simple: to achieve success, the first step is to get the message out there.
"In the coming years, we hope to work with even more event venues and event producers to permanently place our Holographic Display & Capture technology in as many locations around the world.  
"Our goal is to create a global network of these 'capture and display' endpoints so that speakers can use them without having to travel."
As the events industry looks to a future carrying huge amount of promise, its members would be wise to look into the technologies that can ensure their growth can be managed effectively.