The challenge of bringing more inclusivity along with diversity to events remains a big one. We have already published comprehensive research with recommendations on inclusivity for virtual events, but it's never enough to get back to the theme.
The past few years have resulted in an increase in online interactions and events, allowing for more accessibility in some ways but imposing limits in some other ways. While virtual events remove limitations that can be caused by distance, costs and more, an online platform can also lead to other limitations if the inclusivity of all participants is not taken into account.
If you are charged with organising virtual events, here are some techniques you may want to implement to ensure that your event is impactful and inclusive:
Create A Space That Is Safe
The first step in creating a virtual event that is inclusive and welcoming of all participants is fostering an environment that feels safe for all to enter. It is not just a matter of what is being discussed or taught in your online events, but how your participants feel entering the space. Their first impressions can actually have a greater impact on their overall feelings of the virtual event than anything they may learn. If participants enter the event already feeling unsure, unwelcome or not included, it will inevitably impact the entire event negatively. But, when they feel included, they are more willing to open up and participate, contributing to the event and enhancing the experience of all involved.
Broaden Your Staff
Sometimes when you are hiring staff, it is not just about the experience listed on their resume. Ensuring there is diversity in all facets of life, including race, gender and sexual orientation, among other factors, can help bring differing voices into the picture and allow other views to be seen and heard. There may be things that you may not have even realised were an issue, but having a diverse breadth of staff supporting you can help shine light on anything you may not have an awareness of. Having a diverse staff at your side can be so impactful when it comes to adding different voices and insights to the conversation.
Language Matters
The language used in any circumstance can instantly create either a welcoming or a hostile environment. Ensuring that the language being used is inclusive of all individuals, both present and absent, shows that you are aware of and striving for an overall more inclusive environment for learning and growing. There may be things you are not even aware of that could be considered not inclusive, which is why having a staff and speakers with diverse backgrounds is essential.
If you are having presenters make speeches, it may be prudent to review their words and have a group of diverse staff do the same, in order to ensure that there are no words being spoken that may be construed as non-inclusive, whether intentional or not.
Plus, look at body language. In fact, Forbes suggests that almost 60% of human communication almost 60% of human communication comes from body language. So, if your posture, for example, is negative and aggressive, then change it right away. The last thing you want is to give people the wrong impression when presenting yourself in a virtual event.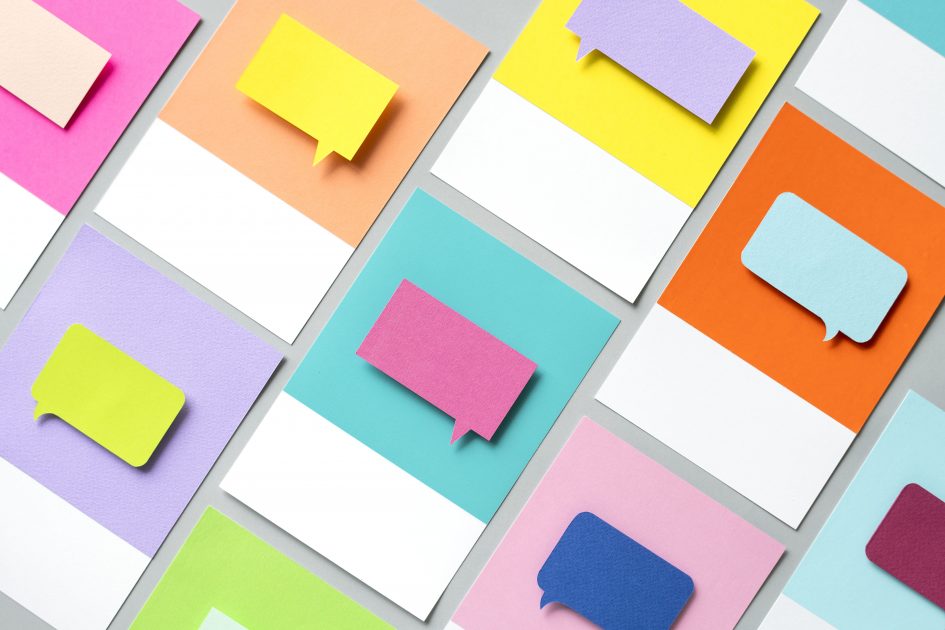 Stand Out Online
It's so easy to get lost in the virtual abyss amidst other available online events. It's essential that your event stands out as unique and relevant. Making your event stand out starts from creating your agenda of topics of discussion, as well as highlighting the speakers to be featured at your event.
Don't let your event get lost amongst the endless online events available. You'll have to get your event to stand out from the rest in order to make it a huge success.
Create An Event That Is Accessible To All
Having an event with content that's inclusive to all is great, but it can't fully hit the mark unless that content is easily available to all. Whether accessibility is related to cost or online availability, ensuring that anyone who wants to be included has that option is able to participate. Another way to make your event more inclusive is to make it accessible in other ways, whether it is offering a transcript of speeches or having various ways to download or access the information, the more options for accessing the event, the more inclusive you will be.
Accept Criticism
Finally, criticism will always come to you no matter the situation. However, there are always ways to make improvements, and being open and willing to accept suggestions and criticism is absolutely vital in creating inclusive spaces and working to make those spaces even more welcoming. As you continue to plan additional events, take suggestions from past events and seriously implement those criticisms into future events.
Wrapping Up
With the number of events being moved to an online platform, it is essential to ensure that your event is welcoming and open to anyone wanting to be a part of it. Hosting an online event can feel non-inclusive, just by the nature of the online virtual setting. But there are a number of ways that you can enhance the feeling of inclusivity at your event. Implementing a few of these tips can help you create an event that exudes inclusivity, and that embraces all participants with open and welcome arms.
Emily Henry applies her knowledge and expertise in virtual event planning as a writer at EssayRoo writing service.