Jose Bort, CEO at EventsCase, lectures at Event Tech Live USA & Canada
Jose Bort, our CEO, talked about how tech can be utilised much better as a strategic partner and not only as an add-on.
"My passion remains seeking to connecting people. And lecturing at ETL USA & Canada was a fantastic opportunity to connect with meaningful people in the event tech space. The personal and professional growth that comes from an occasion like that is such that I'd love everyone to get the chance of experiencing it."
EventsCase achieves ISO 9001: 2015 certification
EventsCase has reflected the potential of its all-in-one platform after earning the ISO 9001:2015 certificate as a demonstration of its commitment, effort, and daily creativity.
Read the full story as covered by the specialised events press here.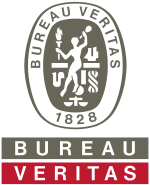 Increase reach and enhance customer experience by hosting your next event with these new upgrades of the EventsCase platform
Simplified Group Tickets, Scalability in the Sending of Emails and Private Events With Invitation-only Access.
These are just a few of the exciting product updates we launched this month. But that's not all. If you want to scale, prove ROI and grow better with EventsCase, there's plenty to explore.
See the full list of enhanced features in our latest EventsCase Product Updates.
EventsCase is the official tech partner of IMF Edición Nacional – Sitges
Just 20 minutes away from Barcelona international airport, the beautiful city of Sitges has established itself as the hosting city of the Iberian MICE Forums – Edición Nacional Sitges.
The program took place on June 15 and 16 and had EventsCase chosen as the official technology partner of the event. Our team was represented by Alex Barbero, Sales Manager, and Jesús Jódar, Senior Business Developer, to talk about everything tech with delegates and exhibitors.