Introduction
You may be wondering hybrid events are a complicated concept. Unlike that assumption, hybrid events are reasonably easy to arrange, host, and manage. Hybrid events do not require heavy or expensive technology. Event organizers are using accessible technology with limited expertise to launch successful hybrid events.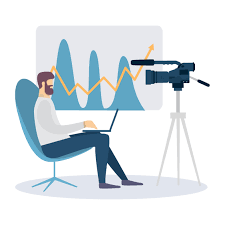 Such events are a refreshing balance of digital platforms and online presence. They provide learning opportunities, networking with like-minded people, and future career prospects, which could not have been possible otherwise. Now you may argue the intention behind these events. Some would say this is another tactic for corporations to grab cash on the namesake of learning. In contrast, some would agree with it being a knowledge-based platform. No matter the stance, you cannot deny their existence anymore.
Importance of Engagement in Hybrid Events
Engagement is the actual cause of arranging hybrid events. The in-house or virtual attendees join hybrid events to learn and exchange innovative ideas. This begins with building relevant or personal connections. These connections or relationships can either be work-related or finding common personal ground. Either or, the aim is to learn to build a better and successful career. The panelists explore a range of engagement techniques to maintain the focus and attention of the participants. Some panelists may be more successful than others, but it is a learning process. The following few takeaways highlight the necessity and benefits of virtual engagement.
1. Embracing Virtual Platforms
Digital platforms are not unheard of. However, they are becoming part of the normal due to the ongoing pandemic. People prefer to learn from their homes rather than attending public gatherings. There is still resistance. Planners are encouraged to promote virtual events as opportunities to grow and improve professional skills rather than hindrances or an alien interaction. Planners must continuously think of new and creative ways to encourage participants to engage in the hybrid event. It is time to take advantage of technology by sharing knowledge and expertise.
2. Engagement via Prizes
Another effective way to ensure participants engage in the event is by offering giveaways of prizes. Relevant sponsors or investors can provide hotel days, spa packages, or a dinner with their idol celebrity. The lucky winner is decided based on participation in the question-and-answer session. Another means to promote engagement is to offer gift cards or free registration. Such extrinsic awards must be promoted so that the participants engage with the speakers and the fellow participants.
3. Self-selecting
Meeting platforms are selected based on information provided by the participants. This information considers interests, job titles, job descriptions, and qualifications, so the planners prequalify arrangements and match attendees against the speaker's talks. However, when it comes to networking, the attendees are encouraged to self-select. It should not be a choice of the algorithm. It is a personal choice. This allows the participant to learn from different perspectives and meet different people. It helps nourish social interaction skills. Self-select is an excellent tool to bridge the distance between creating content and networking opportunities.
4. Maintaining Interest
Humans fatigue from sitting down too long if interest is not maintained. Hybrid events provide knowledge in bite-sized packs that is easy to understand. This helps participants suffering from ADHD and similar disorders to understand the content without becoming overwhelmed. Built-in breaks and format changes help the viewership to stay engaged. They can communicate with others; learn from fellow attendees and their past experiences, and even find dream employment opportunities—smaller sessions birth creative connections. Even on breaks, the panelist must keep the attendees engaged. This is easily achieved using one-on-one face chats or interactive visual aids discussed later in the session.
5. Human Connection
Slides show involved in communicating at hybrid events only go so far. It is necessary to connect with the human attributes of the participants. This can involve video messages to the attendees from the company's top customers or bringing on the top sales representative to teach sales techniques to the young sales staff. Customer cameos follow the same concept as inviting a celebrating to participate in the discussion. Still, it does not strike the same chord. The panelists must appeal to the human side rather than considering participants as robotic robots with minimal or absence of life outside of the workplace.
Importance of Revenue in Hybrid Events
Digital platforms have provided a sustainable approach to planning events. They minimize carbon footprints and do not require high costs compared to physical events. A year into the pandemic and the planners are slowly realizing the importance of virtual platforms. Next comes the requirement to monetize such events. Today, most of these virtual forums are free to end. This is because the investors are unsure of how to monetize these events. The investors do not realize that hybrid events are a perfect opportunity to increase their revenue by introducing different promotional channels. However, revenue tools contribute to engagement within participants above else. This is achieved in the following ways.
1. Premium Tickets
The hybrid events generate revenue from the primary source of premium tickets. Organizers plan to sell tickets with limited free access to the event activities. This creates hype toward attending the forum. All-access passes are also issued for attendance at the entire event. Planners are able to set tiered prices with different packages. These provide different features. Some of these include early access, membership passes, single or complete day passes, and group discounts. This also helps the organizers collect specific attendee's data for arranging the conference better in the future. It is a very beneficial marketing technique as well.
2. Sponsorship
Virtual events also attract sponsorship opportunities. This is a revenue stream that cannot be ignored. Sponsors help forums stay afloat by promoting their business as well as the conference. Many professional marketers believe that the organizers think unconventionally beyond standard sponsorship podiums. This could involve a registration page or free samples or a personal tour of the business premises. The revenue stream from sponsorship creates social and business channels for future communication. The sponsor messages can attract numerous customers to the conference who have pledged loyalty to the business before. This is an excellent opportunity for the sponsors and event planners to communicate for future events.
3. Ad Spaces
Advertisement spaces on virtual platforms are the same as sponsorships. These advertisements are sold to generate income. Ads spaces are usually placed on the registration page or other web pages that generate heavy online traffic—the point being promotion and awareness and existence of the brand. In case the websites or hosting virtual platform does not have enough space, the organizers use Google AdSense to generate extra revenue. Ad Space uses Urchin Tracking Module to keep track of their visitor's log. This means to generate income, help track visitor interaction and attract maximum attention to your website.
4. Networking
When you invite businesses to place advertisements, it provides a platform for the event to prosper. One of the main reasons people participate in these events is for networking opportunities. Organizers offer the experience to the participants by setting up a virtual portal. These portals include chatting and calling features. These portals also offer tiers that are monetized for the participants. The networking portal may be charged separately for providing exclusive calling features. With the help of this section, the participants can also send direct messages to the speaker's video feed. This can also promote two-way video chat, for a price, of course.
5. Sell On-Demand
Organizers are not only looking towards virtual platforms to generate revenue streams. Supplementary income is earned when the event has finished. Some attendees are unable to attend due to scheduling conflicts or geographical factors. The organizers sell recorded copies of the streamed broadcast or question-and-answer session. This is sold via the sell on-demand feature. Self-serving portals are also present where the person simply needs to log in to watch the recorded sessions. If the event is arranged every year, previous versions of the event can help generate further revenue. This feature is available to provide ease and comfort for the participants who are eager to learn.
6. Merchandize
When a particular physical or artificial entity becomes influential, selling custom merchandise helps generate additional revenue. These are add-on products that the customer or participant may be interested in purchasing to display their loyalty to the event. Once event loyalty is established, the participants purchase merchandise every year. When a participant registers for the event, the algorithm can directly take them to the merchandise page. Not all customers will purchase but most will. One or two articles will generate revenue, nonetheless. Such add-on products are designed to fit the theme and complement the event. When the participants attend the forum wearing relevant clothing, they feel accepted belonging to a great community.
Closure
As you may have guessed, engagement is not necessary without revenue and vice versa. Today conscious clients can sense money-grabbing and greedy opportunists. Thus, planners must monetize the event wisely since negative publicity can crash the event under hours with the help of social ideas. Participants join hybrid events to listen to their business idols to learn leadership skills. It lays on the investors and planners to price fairly.