There is no doubt that social media is an effective tool for event marketing, but according to Eventforte,
"51% of event professionals find the biggest challenge in using social media being how to use it effectively."
If you aren't one of them, great!
However, if you also find it challenging to effectively use social media for your event marketing, no worries. You just need to practice proven social media engagement driving strategies to make your events successful.
So, here you will learn ways to ace pre, during, and post-event marketing to make the most out of social media event marketing campaigns.
Are you ready? Let's dig in!
How to Do Effective Pre-event Marketing?
"Event planners specified that social media is used most commonly for pre-event engagement, by 89%" –EventManagerBlog
A huge ratio indeed.
Now, let's explore the right way of doing it.
Shortlist the Social Media Platforms Beforehand
First of all, you must be clear about two things.
How is your potential audience? At first, you must draft your in-depth potential audience persona. It will clear the air – "whom to target".
Where does your potential audience hang? When you know which social media platform has your audience, you will find "where to target your potential audience."
Remember, there are many platforms under the umbrella of social media- Facebook, LinkedIn, Instagram, and Twitter to name a few. You have to choose the platform where it is easy to reach your potential audience.
For instance, when we talk about politics – Twitter surpasses all other platforms. Likewise, for the beauty industry, Instagram is your go-to platform.
That being said, the secret is to focus on one or two platforms but don't confine to them strictly. Using the power of all social media platforms will generate bigger results collectively.
The trick here is to understand the primary focus of each platform to make the most out of them.
For instance,
Facebook is the top social media platform known for its wide reach. Moreover, the amount of data present on the potential users' profiles makes the targeting easier.
Instagram – When we talk about visual content, no other platform comes near to Instagram's potential. So, it is the best choice for posting attractive images for event marketing campaigns.
Twitter – Known for way easier engagement than Facebook and Instagram. Here, event marketers can initiate two-way communication in real time.
LinkedIn – Being the platform of professionals, LinkedIn is best suited for B2B marketing. Moreover, it is easier to find guest speakers, sponsors, and collaborations on LinkedIn.
Pro Tip: While doing event marketing, analysis is necessary to discover where your audience is most active. These stats provide you rich insight about where to concentrate your efforts.
After shortlisting the platforms, dig into strategies …
You should show your audience what you are up to but in an interesting way. For this, you can use countdown images, post creative line-ups, and announce speakers.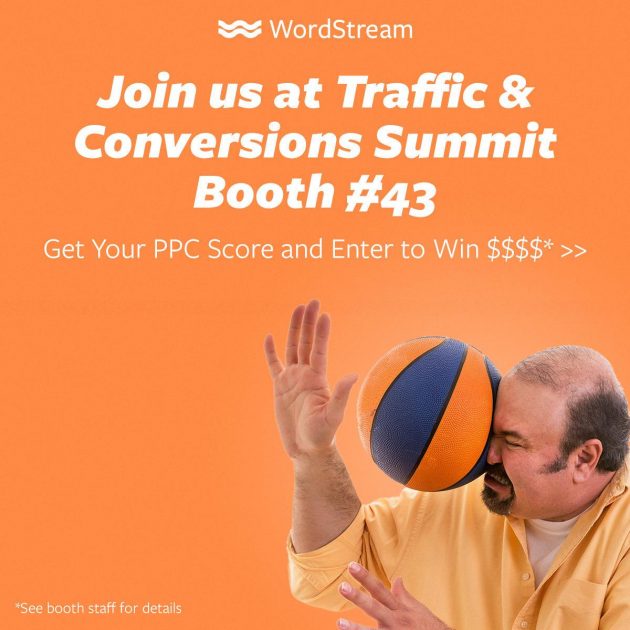 By having teasers in your social media strategy, you will get two benefits:
They excite the already existing audience.
By revealing tidbits of the event, teasers also attract potential attendees.
Pro Tip: Pre-schedule posts in order to make your marketing easier. If you are marketing at a bigger level then using a post scheduler will be helpful. Yet, remember to timely answer your audience for building strong connections.
Create "Urgency" to Drive More Sales
Good event marketers know how to use scarcity for their benefit. Be one of them!
"The presence of the timer alone created an 8.6% lift in conversions." –Bussiness2Community
Posting early-bird discounts with short deadlines and giving registration end-day reminders can boost your sales exponentially.
Selling your tickets earlier can create buzz about your upcoming event on social media as well.
How?
Nowadays, attendees like to share their tickets across social media. It will work as free marketing for you. These posts will bring up more attendees, all the way leading to huge event marketing success.
Expand Organic Reach by Giving Free-Giveaways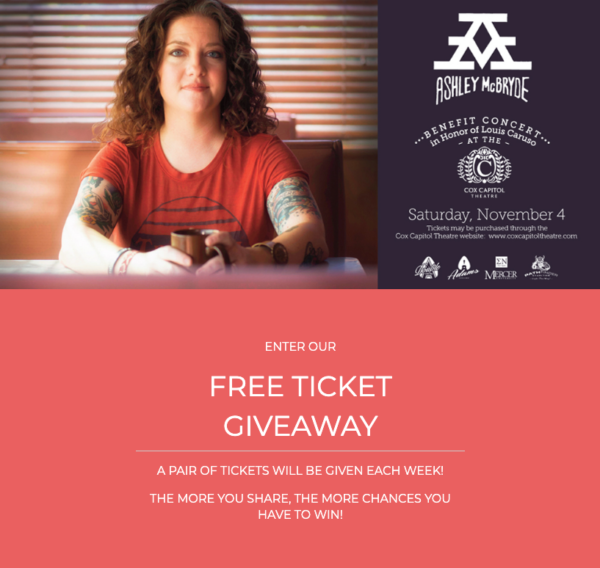 While marketing your event, offering a free giveaway can come up with a huge ROI.
You can do it by offering free tickets, providing travel stipends, or giving your audience a chance to meet well-known speakers privately.
But, what will you set as a giveaway qualification?
Instead of doing it randomly, set shares, tags, and comments criteria to qualify. This tactic will help you reach thousands of potential attendees in a flash.
Pro Tip: Timing matters the most in giveaways. Don't make the deadline too short that attendees don't get time to participate. Likewise, don't make it long enough otherwise it will miss its charm. Keep it in-between. In this regard, stories or a 24-hour deadline works well.
Leverage the Fan Following of Relevant Speakers, Sponsors, And Influencers
Huge events are done with collaborations and so does the marketing.
Remember to leverage the fan following of speakers, sponsors, and influencers for maximum turnout.
Involve all of them in your event marketing campaigns.
How you do this?
Give them ease.
Try to equip them with social media posts so that sharing becomes easy for them.
Besides, also involve other relevant influencers who aren't participating in the event directly. It will expand your reach to the potential audience.
Pro Tip: Give them some incentive in return. Sharing promo codes with them is an easier and effective strategy. By doing so, they will be providing value to their network. Simultaneously, your message will reach a larger audience. A win-win.
Nowadays, Sharing behind the scene content is a great way to build stronger connections with the audience.
It makes them feel like they are part of the process.
Try to spice such content with fun.
"Create behind-the-scenes, educational, funny, and/or emotional videos as part of your social video strategy. Don't just talk about your brand." –SociallySorted
There are no limits to creativity. However, some ideas will help you get started:
Interviews: You can interview speakers, hosts, and your team. Here, coming out of the professional zone will not hurt at all. Instead, shedding light on the funny side of the interviewee will boost up shares.
VIP lounge access: Audiences love to see exclusive content. So, why not share a VIP or backstage area with them?
Fun talk with Chefs: You can interview chefs. Revealing some mouth-watering dishes from your menu can make food lovers really excited.
Don't stop at pre-event marketing. You should pay special attention to "during-event" marketing as well to strengthen your credibility across social media platforms!
How to Do During-event Marketing?
Let's learn how to ace it.
Give Live Updates on Your Social Media Handlers
Going live on social media handlers boosts engagement.
"82% of people prefer live video from a brand over standard social media posts."
Along with it, posting video clips of attendees or sharing thrilling moments is also a great idea to keep the potential audience glued.
Design Interactive Question and Opinion-worthy Polls
Asking questions from your attendees on event handlers promotes engagement. However, try to make them opinion-worthy.
Instead of going scientific, try to bring up fun topics, such as:
Who is your favorite speaker?
What was the most delicious dish on our menu?
Moreover, designate some of your team members to answer the attendees' queries on the spot. Otherwise, one-way communication will turn them off.
Use Photo Booth to Strengthen Your Marketing Campaigns
Nowadays, attendees share their event-attending pics across social media. So, why not give them a cool photo booth speaking up for your brand?
You can place your prominent logo in the background along with mentioning sponsors. By doing so, your brand will be promoted indirectly with every photo uploaded on social media.
Moreover, to level up the event marketing, you can add branding stripes across the bottom of pictures you are going to upload on your social media handlers.
If you have some well-known personalities on board then post keynotes from the speakers. It is an amazing event marketing tactic to drive engagement.
Along with your marketing hashtag, tagging the speaker's official account can make your content viral.
After pre-event and during-event marketing, should you do post-event marketing as well?
Why not! It will build the ground for your next events.
How Can You Do Post-Event Marketing?
Below are some proven tips to promote your event on social media after it is over.
After the event, you should capture your brand mentions across social media. It will help you to gather the best reviews right away.
What's next?
Comment on those posts and reshare the content on your social media accounts. By letting the audience know about your work quality, you will build credibility.
Celebrate Press Coverage
Press coverage plays a vital role in post-event marketing. So, look for all the great press releases instantly.
Posting them on social media will help you create a buzz.
Pro Tip: If you aren't sure about getting press coverage then inviting journalists can help. Having them on board will strengthen your event marketing campaign.
Ask for Feedback Explicitly
Asking for feedback on social media accounts initiates two-way communication. However, remember that you may have to face criticism as well.
So, be ready!
The best you can do is to dedicate some team members to timely response to any feedback. And pay special attention to critics. Make them feel heard.
You can also use these reviews as a survey to make your upcoming event better.
Final Words
By now, you must have understood making event marketing success isn't rocket science. You just need to practice the above-mentioned strategies to make it work for you.
Do you have any other tactics to drive more engagement to events with social media that you would like to share with our readers? Write them down in the comments section below.