Events need audiences, and those audiences need a way of finding events. The connection is often forged by marketing, which puts your event in front of the people most likely to attend it. Event marketing strategies tend to span multiple channels and we cannot stress the importance of casting your net far and wide. If you put all of your time and budget in one place (e.g. a single magazine or website), you could be setting yourself up for a fall.
With that in mind, we've decided to compile a few different event marketing strategies to help you generate results throughout the planning phase.
Event marketing strategies for driving awareness
New events always need assistance to build their brand and elevate themselves above any competitors. Ticket sales and sponsorship put numbers on the bottom line. But that starts with generating awareness in the top of the funnel, when people are just learning about what you can offer.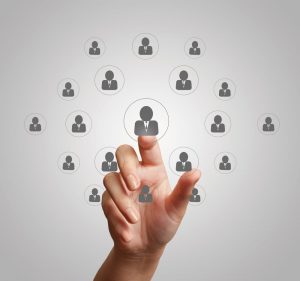 Here are some tactics to explore:
Conventional display advertising

: Paying for display ad impressions is a cost-effective way of getting lots of eyeballs on your event. You should find sites with engaged audiences, and don't worry too much about their traffic levels. Quality is better than quantity when it comes to event marketing, and you'll only pay for the views you receive.

Retargeting:

When people abandon your website, you should be following up their interest with retargeting. Available on most ad platforms, this gives you the chance to reach people that have viewed your pages, put tickets in their backet and failed to checkout.

Sponsored content:

Organic, non-paid-for editorial is the holy grail for events. But if you really want to lay everything out in your own terms, you could do worse than investing in sponsored content. This will drive awareness and on the exact points you want to focus on.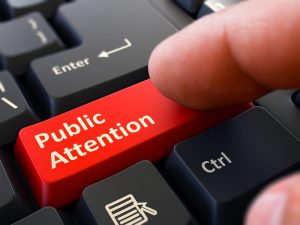 Event marketing strategies for the social push
Master the art of social promotion and you could be in with a chance of going viral, relatively speaking.
As a reminder, Facebook and Twitter are no longer exclusive to the younger generation – you'll find most of your audience on these platforms. Of course, if you're looking to attract a more corporate crowd, Linkedin is your best option. Here are some tips to consider:
Paid ads:

Each social network offers paid-ad tools that allow you to push certain posts out to very specific audiences.

On Facebook

, for example, if you want to reach someone between the age of 30-40 working in finance and living in Boston, you can do just that. An effective social media strategy will rely on a mix of organic and paid-for opportunities to drive results.



Competitions:

Inviting your existing Facebook or Twitter followers to "like and share" for a chance to win a ticket or a prize will open your event up to an entirely new audience. They might share that same post with their connections, who repeat the gesture, and so on. Done properly, competitions are an easy and cost-effective way of generating impressions and interest.

Influencers:

If you have sponsors, exhibitors or speakers with big followings on their social profiles, you should be looking at ways of getting your event onto their timelines. Such is the draw of the influencer, keynote speakers often have social posts written into their agreements with events.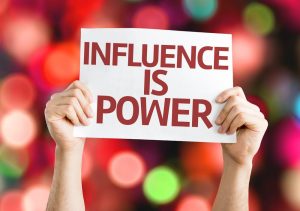 Event marketing strategies for driving ticket sales
Event marketing strategies tend to comprise of a mix of high and low-funnel activities. The latter will take a more results-driven, sales-orientated approach, helping you get those attendees over the line. These are our top tips for driving sales:
Email marketing:

Email delivers impact across every stage of the customer journey. As well as engaging your existing audience, you can use it in a similar way to remarketing by urging non-attendees, as well as past attendees, to book their tickets.

Paid search:

For people that search for your event using a vague term (e.g.

"UK finance industry event"),

try capturing their traffic through paid search, which will hand you one of the top spots on their results page. Don't forget to create a special landing for these users to condense all they need to know, complete with a strong call to action.

Attendee referrals:

Many events have referral programmes whereby existing attendees can earn rewards (e.g. gift vouchers, free perks at the event) by having their friends buy a ticket. Think of it as a more direct version of our competition example. 
Final thoughts
Each of these tactics apply to events that need to generate publicity, but remember to find suitable metrics for assessing their performance. For example, you shouldn't KPI sponsored content on sales, or use paid search to drive awareness, at least not primarily.
Find metrics that define the role of these event marketing strategies and you'll stand a much better chance of optimising in the right manner.