Event planning is no cakewalk; you have to streamline every process while ensuring nothing gets out of the line.
"To achieve great things, two things are needed: A plan and not quite enough time" – Leonard Bernstein.
If you're planning an event without a written checklist/roadmap, you're up for some disasters. An event manager shouldn't rely on undocumented ideas because one mistake and your event is a gone case.
But, no worries if your event is coming up and you don't have time to make an event planning checklist from scratch. Follow through our guidelines and tailor a checklist for your event without much brainstorming.
Let's dive in and do event management THE RIGHT WAY!
Pre-Event Checklist
Tailor an Event Management Template
No template means no surety that you'll remember things all the way through. So, get down to Google Docs or Google sheets and write everything you need for your event.
Start with a rough outline covering venue, budget, sponsors, date, etc., and later make smaller categories. Let's say you created a budget column in the checklist that states the estimated amount required for the event. Now add further categories like sponsored amount, direct funding, raised funds, etc., under the main heading whenever you need them (or remember them).
You can also access virtual workplaces like Asana, Monday, and Trello to share this template with your teammates.
"It's a lot easier for millennials to adapt to technology because they've grown up with it. But boomers and some Generation Xers have trouble adapting. There's a struggle to learn it… It's always moving forward," says Jim Spellos, Founder Meeting U.
Take all relevant people on board and discuss this general event template to understand if something's missing or overdone.
This rough outline will show the most and least important elements related to your event so take your time with it.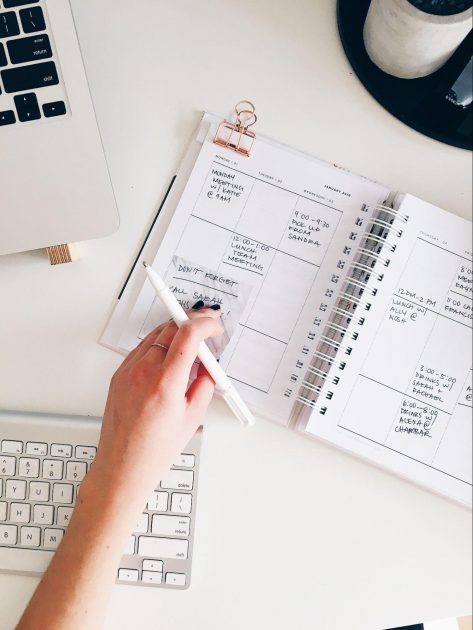 Establish your Event's Essentials/Goals
Once your general to-do list is ready, it's time to specify how this event will turn out. You need to be clear about the dates, venue, goals, and everything that can impact your event.
Objectives: What's the central motive behind this event? Is it a corporate-level tradeshow, a fundraiser, or a party? Sure this is basic information; writing it down will make things easier for your team.
Date & Time: You don't want an important trade show to overlap with another event in the city, so carefully decide a date way before the event.
Location/Venue: Yes, you have sufficient time to negotiate with vendors and contractors, but you should decide the type of venue earlier.
Attendees: Which people are attending your event? Knowing their dynamics and preferences will ease the event execution process for you.
Give Event Budgeting the Due Time
Budgeting is usually a time taking and tough process, so be patient at this phase. First, list down major event expenses and allocate the budget accordingly.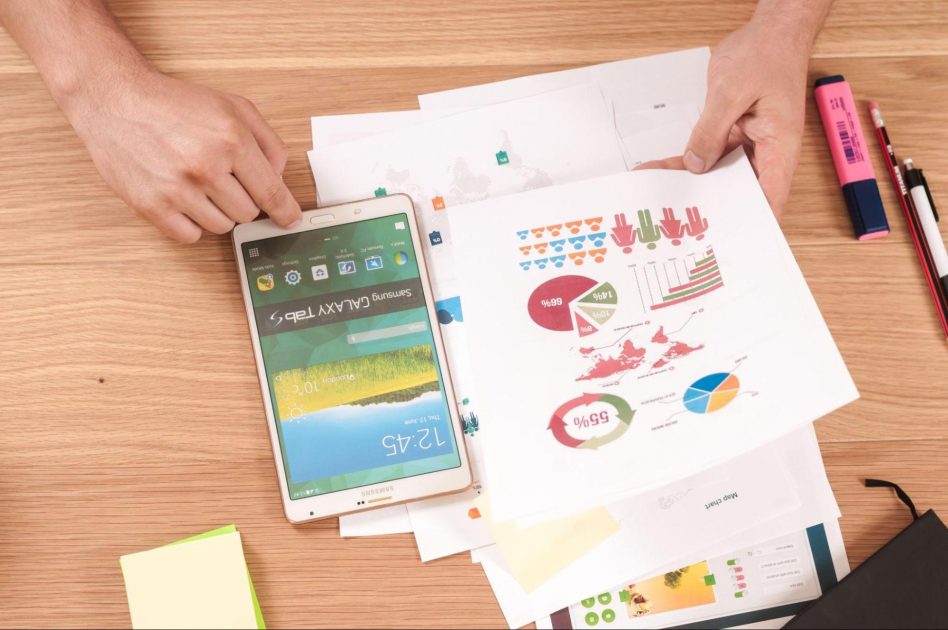 Event venue, guests' accommodation, commutes, catering/beverage services, entertainment options; all need considerable budgets.
Shortlist the best options in your vicinity and get their quotes for a clearer idea of the expenditure. Negotiate where needed and pull out the best possible deals to save on the overall expenses.
Design the Event
Your event's look and content are the two most important factors; you can't go wrong with them. The way you conduct an event or incorporate different elements in the content portrays your skills and makes your work stand out.
Some important elements of the designing phase are:
Content
What content will you present at the event? Start by finalizing that. Will there be live entertainment, slideshows, guest speakers, Q&A sessions, or something else?
Attendees remember this part the most, so work on delivering an unforgettable content schedule.
Refer back to your event's objectives and decide the program's format accordingly. If the speakers cover your event's most part, plan crisp breaks between these sessions to give attendees some free time.
A streamlined event doesn't tire the attendees with non-stop activities. It instead works on a focus-relax-focus strategy.
Arrangements
Sitting and equipment arrangements make all the difference in an event. When you carefully utilize the venue and place everything perfectly – from seats to electronic equipment – it shows your managerial skills.
A smart event planner doesn't waste or overcrowd the available space; you shouldn't either. You can lay out the entire venue visually and decide what to place where or visit the venue along with the team and have a discussion about this.
Providing the ideal guest experience isn't all about good content; it branches out to their comfort as well.
The Personalized Touch
What's unique in your event? Is it a regular corporate event or you have something new to offer? The audience always seeks newness, irrespective of their dynamics.
John Federico from Event Hero states, "How do you want your conference to be remembered – friendly, welcoming and inclusive or a mechanical, faceless series of processes, all in the name of 'efficiency'?"
Sure, content is your event's backbone, but you should equally emphasize the personalization factor. Choosing a different dress code, new cuisine, or unexpected entertainment providers are important factors to ponder over.
What should be the Event's overall look?
Choosing the correct decor should be an important task in your checklist. You cannot ignore your event's presentation; be careful with its overall look. Should it be fun-looking, sophisticated, or lively?
If you aren't sure how to conduct an event's look, here are some factors to help you at this phase:
Goals
This maps out to an event's objectives. What is the aim behind this event? Is it for networking, social awareness, or fun activities? Pick a theme that refers back to your event's goals.
Brand's Voice
Are you organizing a company's event? If yes, selecting the right theme will be easier. Understand the company/corporation's brand voice and craft a theme accordingly. See how the company connects with its customers and portrays that in the theme, i.e., funky or reserved.
Attendees
Attendees are a crucial part of any event. You can't commence a successful event without understanding the audience's expectations and interests. Are you inviting business people, university Alumni, or youngsters to the said event? Answer this and shortlist theme ideas in an instant.
Budget
Yeap, no matter the brand, attendees, or objectives of an event, referring back to the budget is unavoidable. Talk to a few decorators, discuss your ideas, and select one that best aligns with your budget.
Select the Best Refreshment Options
Exceptional hospitality can make any event memorable, don't let this opportunity go. Add the refreshment category to your planning checklist and sort everything related to it beforehand.
This task includes: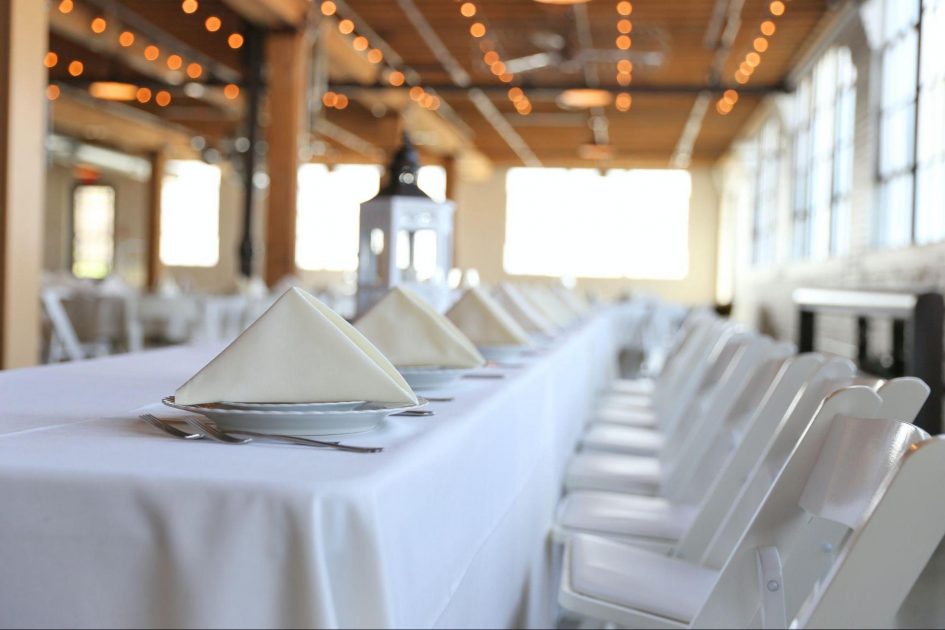 Finding the best Caterers – If there are multiple capable caterers in your vicinity, conduct interviews and pick the best one. Talking to several service providers help you understand fair prices, especially when this is your first event as a planner.
Deciding Services – Once the service provider is finalized, pick the best serving options. Would you like a Buffet dinner, food stations, or a separate food court inside the event venue?
Finalizing the Menu – If you're outsourcing refreshment services, let them develop the best options. But if you're the one-person army for an event, keep a close eye on the menu items. You cannot serve the prestigious guests with tasteless food, be a vigilant host.
Provide Exceptional Guest Experience
From attendees to guest speakers, everyone deserves a good guest experience. If you emphasize the venue decor and ignore where the guest speakers will reside, it'll impact your client's image, and you don't want that.
Be a true representative of your client and do everything you can in the set budget. From delicious food to comfortable hotel rooms for the guests, everything should relay excellence.
Accommodation
If there are international guests, make sure their accommodation and commute facilities are par excellence. Although the hotel/resort will be finalizing these small details, you should still look out for any loopholes.
Add a surveillance category to your pre-event checklist and check everything that's going on. From guests' arrival dates to their commute modes, inform the host/client about everything and pull out the best possible resources.
If there are categories for guests, i.e., VIPs and Others, book rentals accordingly. You need a number to arrange everything for the guests, so attend the event's invitation phase for better clarity.
Catering to the guests of both sides, i.e., participants and visitors, is a tough call. Assign some people from your team to each side and stay in touch with them throughout the event.
If your planning team is excited about the event, you can complete the most challenging tasks within tight deadlines. Therefore, pick the right team every time.
Promote your Event
By now, your event management checklist includes its goals, essentials, theme options, menu choices, and so on. This means you're more than halfway through the planning phase, so pick event promotion from the backburner and start its wheel.
The earlier you start promoting an event, the better engagement and curiosity it garners. Here are some tips to kickstart your event promotion phase:
Leverage Social Media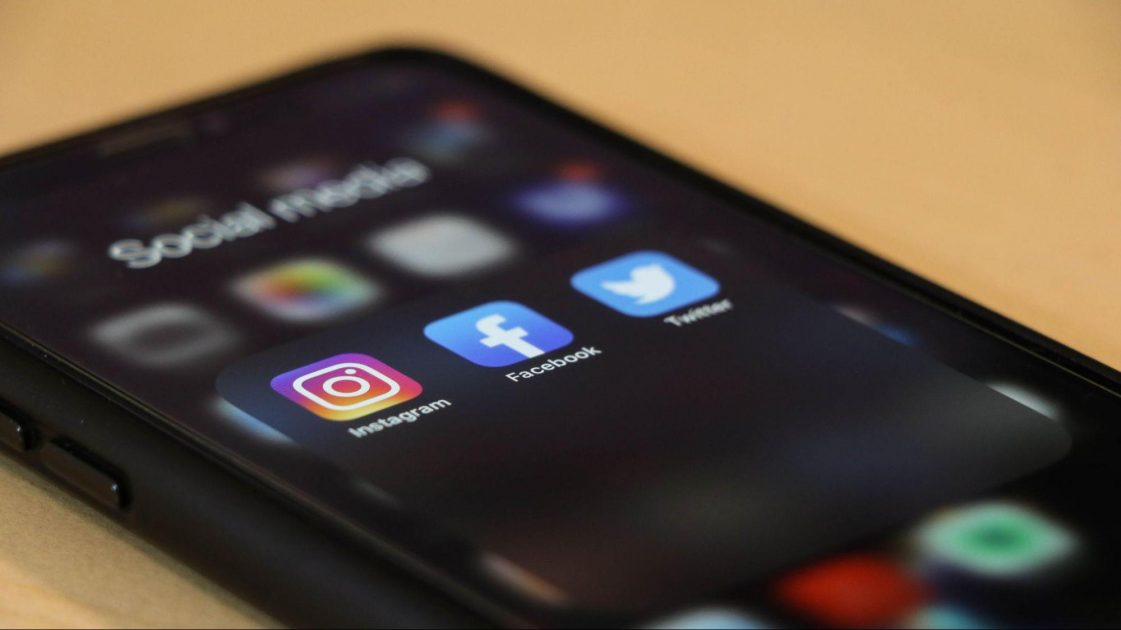 Social media is the giant of promotions. You plan something, announce it on your social media handles, and keep your followers/friends in the loop throughout. The same rule applies to event planning.
Once the basics are covered, create a separate page for this upcoming event and inform people about its progress.
"80% of the reason people go to events is to network. To meet up with their colleagues, friends, and potential customers," – says Adam Parry from Event Industry News
You can get a customized logo, flyers, banners, and paid ads, and a PR campaign to spark some curiosity for this event.
Don't randomly post on these social media handles; build a strategy to announce the event and then update people on the latest happenings.
Build a Specialized Email Sequence
If social media promotions don't suffice or your potential audience is scattered across different digital mediums, branch out to different platforms.
Build an Email sequence for your loyal followers to guide them about the event's specialties, schedules, and some insider information (if that aligns with the rules). As an Event professional, you must supervise everything, so add event promotions to your checklist before you forget.
Pick up a Paid Ad Campaign
If there's budget and need, a paid ad campaign can do wonders to promote your event. These ads can bring in more sponsors, vendors, and attendees, so launch them carefully.
If the client, i.e., a brand, has a website, add a landing page to the site that links back to the ad and keep the visitors updated about event specials.
When the event preps are in full bloom, don't forget to share them with others. Large-scale events garner visitors from across the globe, and these teasers keep them hooked until the event's day.
Conducting the planning team's interviews and sharing them on the brand's socials is another way to keep up.
Take Care of the Guests' Comfort
Here comes the tricky part; making everyone feel comfortable and welcomed. Expert event planners ensure their guests leave the venue with fond memories of the event because that's crucial for their business.
If you're unsure what to add to the checklist about your guests' comfort, here's a quick breakdown:
Sitting Arrangement
This might seem obvious, but even the best and highly funded events can get chaotic if the sitting arrangement isn't good.
If you're entertaining less than 100 guests, you have a fair chance to experiment with the venue's sitting arrangement. But if it's a large event, you should prioritize optimization.
Utilize the available space carefully so the guests and event volunteers can do their thing comfortably.
If there are different guest categories, i.e., VIPs, Speakers, entertainers, etc., segment their sitting space carefully to avoid chaos.
Food & Beverages Section
Where will the guest head to refresh themselves? Is the food/drinks section near the guests' seats, or will they be served post-event? These little details are important for your event's success, be vigilant about their status.
Breaks & Guest Interaction sessions
Prolonged events exhaust everyone; optimize yours. According to BizBash, 4-6 hours long events with 15-20 minute sessions are ideal. You should top these sessions off with several breaks, and your audience won't lose interest.
If your event will be long, divide the content into different categories and sprinkle some breaks between them. Attendees love interactive and easy-going events; keep that in mind.
If the guest speakers are available post-event, you can plan some impromptu interviews or Q&A sessions to generate more content for the website.
Internet Accessibility
Whenever we visit someplace new, we look for an internet connection. Your attendees will also seek internet connectivity, so be upfront if you'll provide that or not.
"The need for connection with others is becoming increasingly important as we move to a world where people's knowledge and expertise are a function of the networks – both face-to-face and online – they possess rather than the contents of their heads," says Adrian Segar, Conferences That Work
Medical Facilities
What if someone gets sick during the event? Do you have a medical facility nearby? If not, getting a private medical facility onboard can work. When there are people, mishaps and unexpected things can happen, but working on these nuances can help you stay abreast with the situation.
Security
Making the event venue secure is one of your prime duties; add it to your checklist right away. From arranging walkthrough security gates to surveillance cameras, everything should be spick and span in your event. The guests should feel secure and welcomed in your event; that's your test as an event planner.
Day-Of-Event Checklist
Plan out Every Minute of the Event Day
You have worked hard in the pre-planning phase, and it's finally time to conduct the event. You're ecstatic and worried about how things will work out, but what if we tell you that a handy day-of-event planner can save you from a lot of hassle?
Last-minute rechecks
Visit the venue to check the equipment and preps. Rerun the content to see its flow. Check with the service providers/vendors and note down their status.
Speakers/Participants
Follow up with the guest speakers, staff members, and entertainers to know everything is up & running. Don't leave any aspect unattended to ensure nothing goes south.
Breaks
Prepare things to be presented during the breaks, i.e., food, drinks, entertaining content, etc. This domain is to keep your audiences happy and engaged.
Share this day-of-event schedule with your team so that everyone is on the same page. Distribute pagers amongst your key team members if the venue is broad for uninterrupted communication.
Cater to the Attendees
A quick analysis of the visitors will tell you about their enthusiasm and expectations. Share this information with the guest speakers so they can add/omit content accordingly.
Commence the Event
And finally, it's time for others to play their parts. Take the back seat for a while and see your team moving the ball forward.
You did a great job completing such a hectic task, kudos!
Post-Event Checklist
Post-Event Communication
Some event planners don't keep up with their guests and speakers post-event, which is a grave mistake. A positive public perception can boost your and the client's businesses, be smart about it.
Arrange quick collaboration sessions between the speakers and some guests. These sessions let the visitors meet their favorite people, and they say good things about your event later on.
If possible, you can also fit small interaction booths or gossip corners in your event venue. Otherwise, utilize the stage space and allow the audience to interact with the speakers once the crowd subsides.
Ask the guests about their experience for your future tasks and turn this event into a great learning experience. Note things they didn't like and share them with the entire planning team.
Saying Goodbyes
Treat the visitors and participants the same way you did before the event. Check the guests' exit routes to ensure a timely and undisturbed conclusion. Bid farewell to the participants yourself and earn some brownie points while you're at it.
Analysis
Phew, everything's done, and it's time for you and the team to sit together and discuss the event. Analyze the key performance indicators to know the event's success rate and the attendees' experience. This step will also help you sort the service providers' list for the future.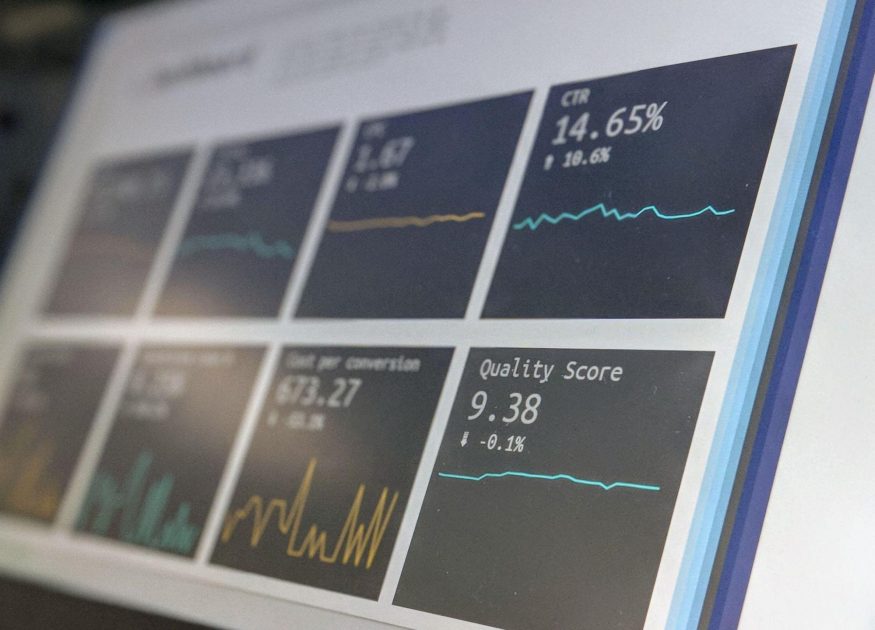 If anything didn't live up to your expectations, take notes and change that in your next event planning task. There's always room for improvement!
Summing Up
Event planning is a tiring job, and you're the director of this movie. If you start with a well-thought-out planner, you can track things better and fix them beforehand.
We have walked you through three planning phases today, pre-event, day-of-event, and post-event. Customize the above-described pointers according to your event and make a new checklist that supports your goals.
Refer back to this checklist whenever you feel stuck, and make sure everything goes as planned.
And lastly, remember that there will always be circumstantial mishaps, be well prepared fw them. Take up your first event planning job with confidence and go against all odds to make it successful. We wish you luck with this venture.