Event marketing is one of the most in-demand outbound marketing strategies, especially in the B2B niche. Even at the beginning of the pandemic, companies kept organizing events – 49% of businesses say they host about 30 events a year: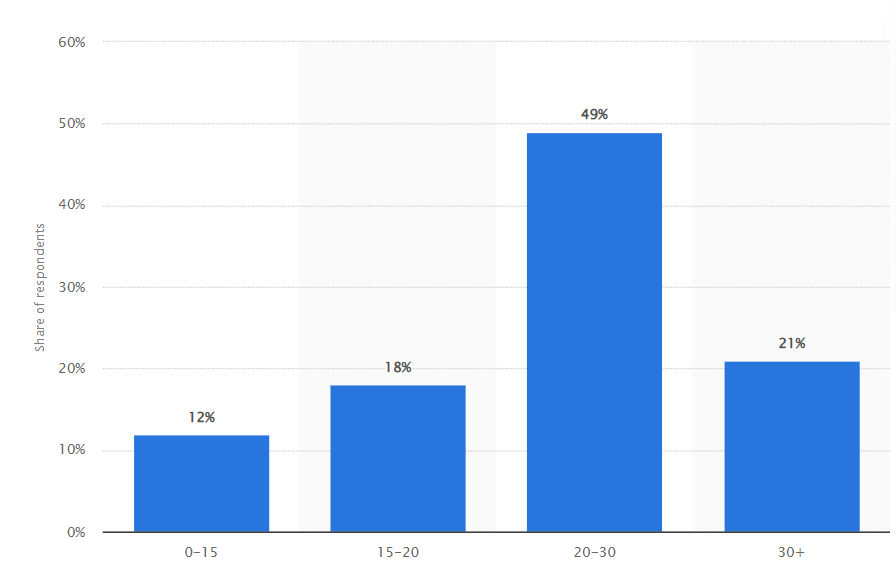 The success of an event is in the planning. And today, we want to share a few insights (that some inexperienced brands might forget) that can really add up to your event's performance.
1. Think about the Format of Your Event
Being spontaneous can be cute and fun in some situations, but event planning is not the place for it. Even if you're organizing a meet-and-greet, it requires thorough preparation and attention to everything – from the theme of the event to where your guests are going to sit.
The format is the decisive factor in event organization, so, naturally, you need to think about it in advance. Let's go through some of the most popular event formats (pre- and post-pandemic)
Virtual events
Hybrid events
Webinars
Forums
Networking events
Workshops
The type of event you choose will determine the number of participants, speakers, sections, workshops, size of the venue, demand for catering, etc. You need to cover all these points in advance to avoid embarrassing situations. Remember – a disorganized event can become a spot on your company's reputation.
2. Work on a Content Plan
No matter your event's size, you will have to prepare a lot of content. Presentations, hand-outs, workshop material – all this should be prepared in advance. So, you need a plan.
Usually, organizers distribute the following content in the process of preparing and running an event:
Social media posts – necessary for online marketing and promotion to increase event visibility and attendance.
Emails – attract more potential participants and create awareness.
Online ads – spread the word about your event across the web,
Leaflets – can be distributed during the event to guide the participants.
Presentations – necessary to lead organized discussions during workshops and can be shared with participants after the event is over.
Certificates – confirm the participation.
This is the bare minimum you need to prepare, but it's already a lot to handle. That's why it's smart to equip yourself with an event management tool. It will help you manage all your content in one place.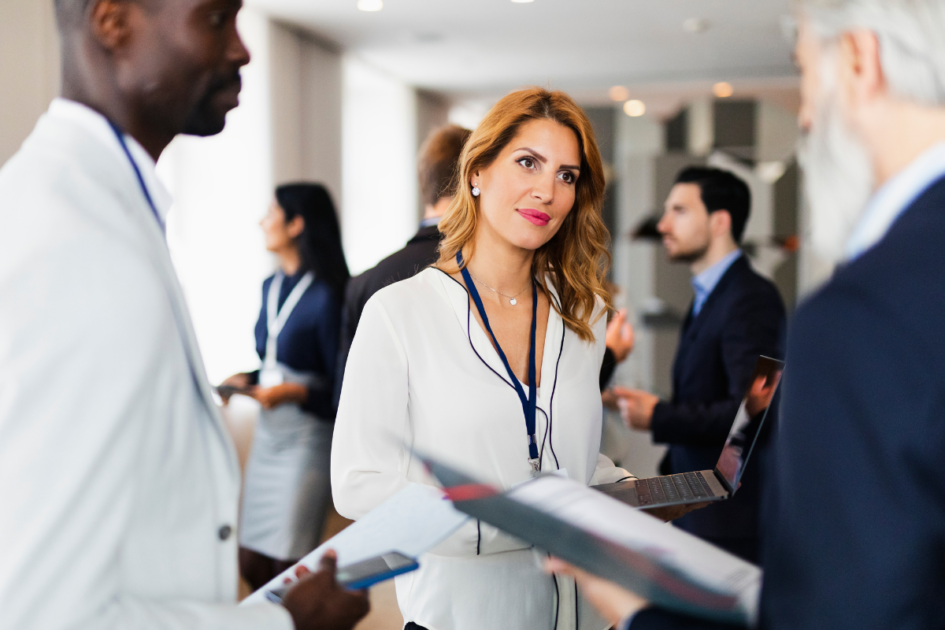 3. Assign Responsibilities
You might be thinking – isn't that sort of a given to have people help you during an event?
Yes, it is, but it's also very easy to overlook. Of course, the participants will know who the organizers and speakers are. But they don't always know who to talk to if they face any problems in the course of the event.
So, it's a good idea to share the name of all your helpers and their responsibilities before the event starts.
For instance, if you have guests from Japan coming to your workshop, you know they will need assistance with translation.
What other responsibilities can you outsource?
Catering
Paperwork
Participant registration
Check-in
Customer support
Make sure you send an email with the names of all responsible prior to the event. It also won't hurt to follow up to make sure the guests know who to contact.
4. Run a Post-Event Survey
The event may be over, but the work is not done just yet. One of the must-do things is to run a survey among your participants.
The results of the survey can help you:
Improve your next event
Get to know your audience better
Attract potential customers
Build trust
You can also use all the feedback as testimonials and raise awareness about your upcoming conferences and meet-ups.
Here are some questions that your survey should include (if you're looking for some constructive criticism):
What would you like us to improve in future events?
What did you like and dislike about this event?
How was customer service?
How many new connections did you manage to build?
Did the event manage to meet your expectations?
Have you experienced any hardships?
How likely are you to recommend this event?
Make sure to mix and match different question formats – if your survey is too lengthy and has many essay questions, the response rate will be very low.
Over to You
There is no single right but a bunch of wrong ways to run an event. Don't expect it to run perfectly smoothly – there will be quite a few hiccups along the way.
However, thorough preparation can help avoid unpleasant situations. Plan your event ahead, choose the right format, work on content, and assign responsibilities. And, once your event is done, make sure to survey the participants. Their feedback will show you the areas for improvement when organizing your next event.
Author bio
Ryan is a passionate blogger and writer who likes sharing his thoughts. Now he works as a content editor and internet researcher, you can check his website . He likes to travel and explore new countries.