Four weeks, 30 days and so much to update you on – from industry award nominations to tech updates and new partnerships. Here's our recap from a hectic September at EventsCase HQ.
We're Nominated for 2x Event Technology Awards
The team went into full celebration mode with news of EventsCase making the shortlist for two prizes at the Event Technology Awards – for Best use of Technology at a Brand Event and the hotly contested Best Event App.
These awards draw competition from all around the global event tech space and it's an honour to make the list of nominees. The winners will be announced at Event Tech Live between November 2 – 6 and we'll be keeping everything crossed for a positive result.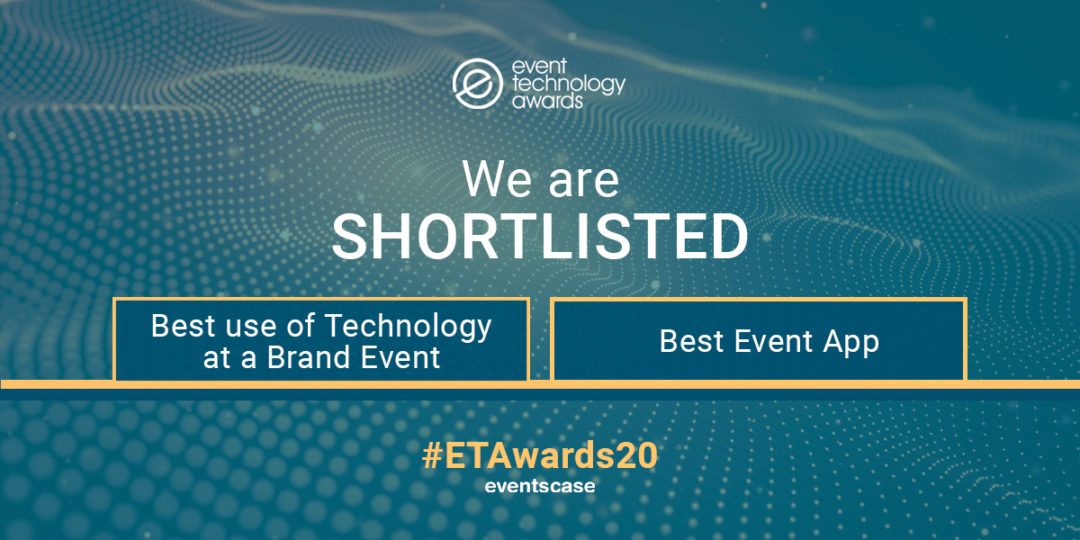 EventsCase Turns Eight
The party didn't stop there, as September saw EventsCase turning eight years old. We've come a long way from our humble beginnings as an online community and forum, expanding into multiple markets, launching an unrivalled set of tools and giving event organisers a solution to rely on.
A big thanks to all our clients, partners and staff, as without you, it simply wouldn't have been possible. Here's to the next eight years and beyond!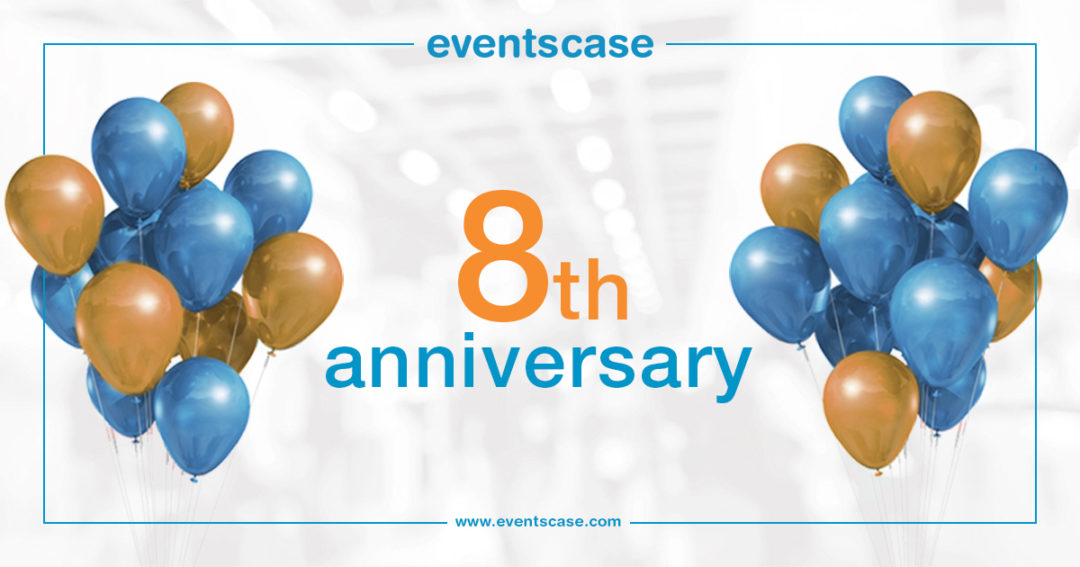 New Partnership: The Virtual Event Institute
To further cement our commitment to online experiences, we announced a new partnership with the Virtual Event Institute (VEI), a global platform designed to educate, inspire and support its members in the hosting of virtual and hybrid gatherings.
Part of our agreement will see EventsCase become a platform sponsor at VEI's 'Summit' event in November, covering "The Future of the Global Events Industry", which our technology will also help to run. For more information, head to https://www.virtualeventsinstitute.com/summits.
Event Tech Live Returns
Following the news that Event Tech Live will take place virtually, we're proud to offer our support as Headline Sponsors.
The conference is known for delivering cutting-edge insight from the world of event tech and could attract its biggest ever audience with news of it heading online. We'll be delivering some commentary of our own through a keynote session on the Main Stage among several other initiatives in the lead up to the event. Click here to secure your tickets today.
EventsCase to Sponsor Confex
In other sponsorship news, we're also pleased to announce our backing of International Confex 2021.
EventsCase has been announced as the main sponsor for the Marcomms Theatre, which will host presentations from industry leaders on marketing-led topics like SEO, PR, branding and more. Click here for further information.
Technical updates: Video Calling, Zoom and Vancast Integrated…
Back to virtual events, our tech team has made a series of enhancements to our solution for running best-in-class online experiences. As of this month, users can now perform the following actions:
Video conferencing: Conduct product demos, organise roundtables and pitch to groups of attendees through video calling: now available as part of our virtual networking toolset.
Auto-generation of video conferencing links: The introduction of a new tool – EventsCase Live -removes the need to manually copy and paste links from a video conferencing provider when inviting someone to a meeting. Users can now send an invite as normal, and a link will appear automatically, much like it would in Google Calendar.
Zoom and Vancast added: Our new web module allows for the insertion of links from Zoom Meeting, Zoom Webinar within an event website. We've also rolled out the same integration with Vancast, where a Single Sign-On process (SSO) means that users don't have to log-in with multiple accounts.
ILEA Event Dubai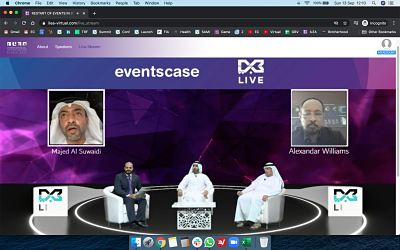 Hosted by Saif Ali Khan, Vice President of Events & Sponsorship for ILEA Middle East, the panel shared crucial insight around government guidelines, stimulus packages and health and safety among other subjects impacting the supply chain in light of the COVID-19 pandemic.
First Industry Poll Goes Live
Research and polls are in big demand as our industry looks for a consensus regarding the fallout of COVID-19. With a view to producing some insight of our own, we decided to ask 500 event pros about our chances of returning to 'business as usual' amid widespread disruption to face-to-face gatherings.
The results paint a fairly positive picture, showing that 52% expect a recovery within the next 1-2 years, with 28% opting for 6-12 months. You can view Exhibition News' write-up of the findings here.