For medium and large-scale events, it would be necessary to hire additional manpower for various reasons. This comes as no surprise since many event-organising companies simply do not have the resources to pull off all the event preparations and logistics by themselves.
Staffing may be needed in the form of event staff, hostesses, exhibition staff, product sampling, event producers, event security, etc. Sometimes staffing may also be needed for specialised activities or to prepare entire venues, and this is why you should look for a staffing company with a diversified portfolio and with a proven track record to meet bespoke requirements.
At Eventscase, we have worked with various clients from different sectors over the last ten years. It has become common for us to hear about different suppliers for staffing, especially those that our clients recommend. We've had dealings with some of them personally when we have organised events ourselves.
Below is our list of the most recommended suppliers for staffing in the UK and Spain.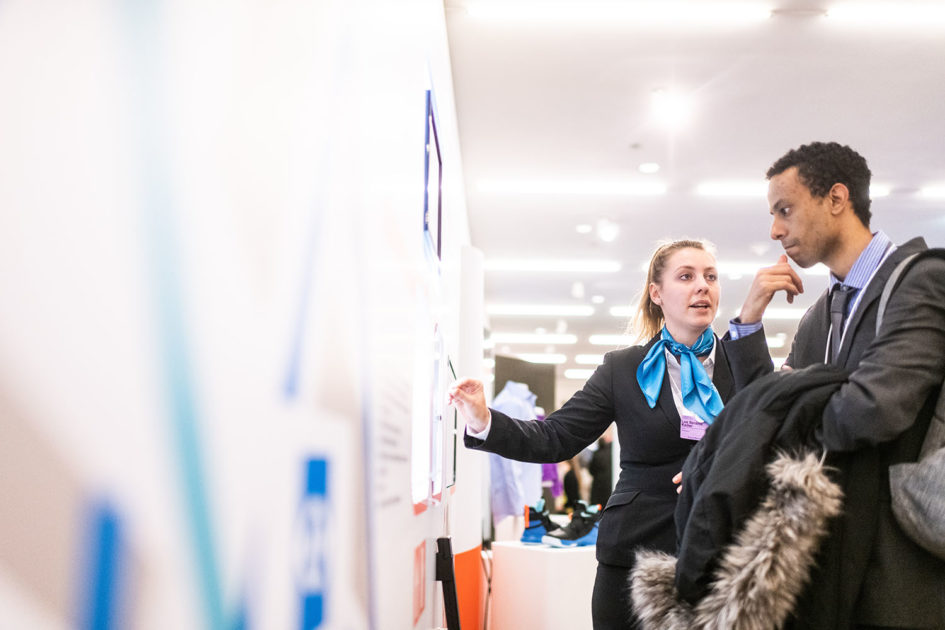 Source: Evangelie Shaw for Unsplash
Top 5 Event Suppliers for Staffing in the UK
1. Flair
With over 20 years of experience in the industry, Flair is one of the UK's leading staffing/recruitment companies. They focus on temporary, seasonal and flexible roles that span different sectors ranging from hospitality and sports to logistics and commercial. Their value proposition lies in their ability to profoundly understand what types of candidates their clients are looking for and doing the subsequent match.
2. Live Recruitment
Live Recruitment, listed on the Event Industry News directory for staffing, specialises in looking for event talent across the entire event industry, from boutique event agencies to global integrated agencies. They can provide you with everything from event producers up to account directors. They are known to be the UK's largest specialist events recruitment agency.
3. PeopleReady
PeopleReady offers staffing for all aspects of your event, from guest relations to food and beverage concessions. Their associates cover a wide range of staffing requirements and include, but not limited to: bartenders, cleaning crew members, concession workers, and food servers. If this is the type of manpower that you need for your event, then PeopleReady can give you access to dependable workers who will help ensure a seamless event.
4. Event Staffing Agency
The Event Staffing Agency is a leading agency with experience in covering everything from event hostesses up to product sampling and costume characters. If you'd like to make your next event more interesting, especially for outdoor and street events, the Event Staffing Agency may even help you with street "ad walkers".
5. SES Group
If you're looking for staff to bolster security for your events, the SES Group has over 20 years of experience in delivering security services for a diverse client base. They are fully registered on Companies House (No. 03389704) and have an Approved Contractor Status (ACS). They may cover events of all sizes from small corporate events to large concerts needing meticulous crowd control.
Top 5 Event Suppliers for Staffing in Spain
1. Hands for Events
Hands for Events is actually one of our partners. They are an innovative events services company that provides solutions for almost all types of events. They also work with an amplified range of event suppliers that may cover everything from lighting up to stage production and venue construction. In terms of staffing, they have a wide reach of highly-trained individuals that include hostesses, AV technicians, transporters and all other roles related to event logistics.
2. EVENTUM
EVENTUM specialises in corporate events and also offers staffing services for field marketing. They have over 20 years of experience in the events sector and have the capacity to cover events anywhere in Spain for whichever dates. Their portfolio includes hostesses for congresses, drivers, receptionists, coordinators, guides, etc.
3. Staff Global Group
Based in Barcelona, Staff Global Group has an impressive client base to boast, especially when they cover other areas apart from staffing. Their main services can be classified according to specific areas such as hospitality, brand activation, sales support, training, etc. If your staffing needs are more specific, and you would need innovators for your brand, Staff Global Group is highly recommended.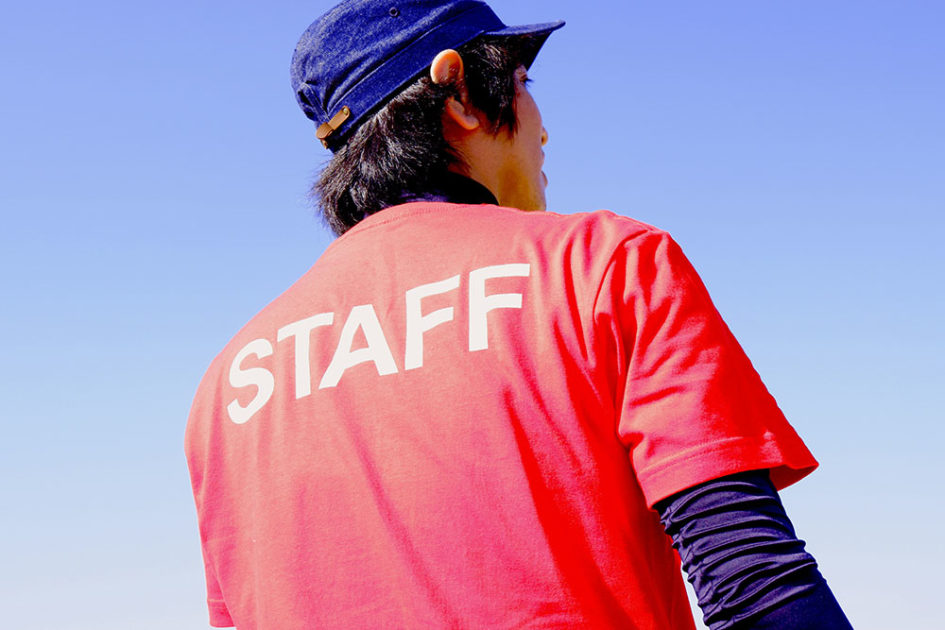 Source: DuoNGuyen for Unsplash
4. Workout Events
When it comes to exhibitions and major events, the amount of physical work needed to mount stands and construct other large-scale miscellaneous items can be overwhelming. This is the reason why we have listed Workout Events in this list. Based in Madrid, they are a company that offers services in Spain for everything from mounting, transportation, structure, AV production and material distribution.
5. Catch & Control
In terms of event security, Catch & Control comes highly recommended, especially that the company has a wide range of experience in crowd control since it was founded in 1998. For major events such as concerts and exhibitions with attendee numbers in the thousands, Catch & Control can cover the logistics, manpower, and even the event insurance through their services. They have offices in Barcelona and Madrid, but offer nationwide coverage for all types of events.