October marks the beginning of the last quarter of the year and it's almost mind-boggling when it seems like yesterday when we eagerly kick-started 2022. We can definitely say that this year marks the recovery of the events industry and, for that, we are eternally grateful. As we observe more events happening during this time of the year, we're on a non-stop ride to deliver "everything Eventscase" to you and our clients!
Come and join us once more as we review the latest Eventscase news.
More events in October
We already mentioned in our previous newsletter that October was going to be a month of events and that surely is the case. We were present at the 1st Agora of Sustainable Tourism co-organised by Hosteltur and Green & Human—a sold-out event which was livestreamed through our platform. On October 17th and 18th, we will be in London at the Event Organisers Summit, a pure networking event where we hope to meet face-to-face with the most important companies and event agencies in the United Kingdom.
Moreover, we're also proud to announce that our Managing Director, Jon Tupper, will deliver a presentation entitled "Best practices to ensure sustainability in hybrid events," covering the following topics:
How can companies make hybrid events greener?
Sustainable networking through event apps
Event technology to avoid the use of printed materials
Engaging experts to help measure and reduce carbon emissions at events
Being sustainable is a matter of corporate reputation
At the end of the month Smart Business: Innovation and Values will also take place, an event we have been involved in since its first edition last year and in which we have also collaborated this year as a technology partner. The second edition of Smart Business: Innovation & Values, which will be held on October 27th, delves into sustainable and innovative solutions to the great challenges looming over the business, industrial and institutional sectors today. Some Eventscase board members will be physically present at the Polytechnic City of Innovation (CPI) in the Science Park of the Polytechnic University of Valencia (UPV) to participate in this very interesting event.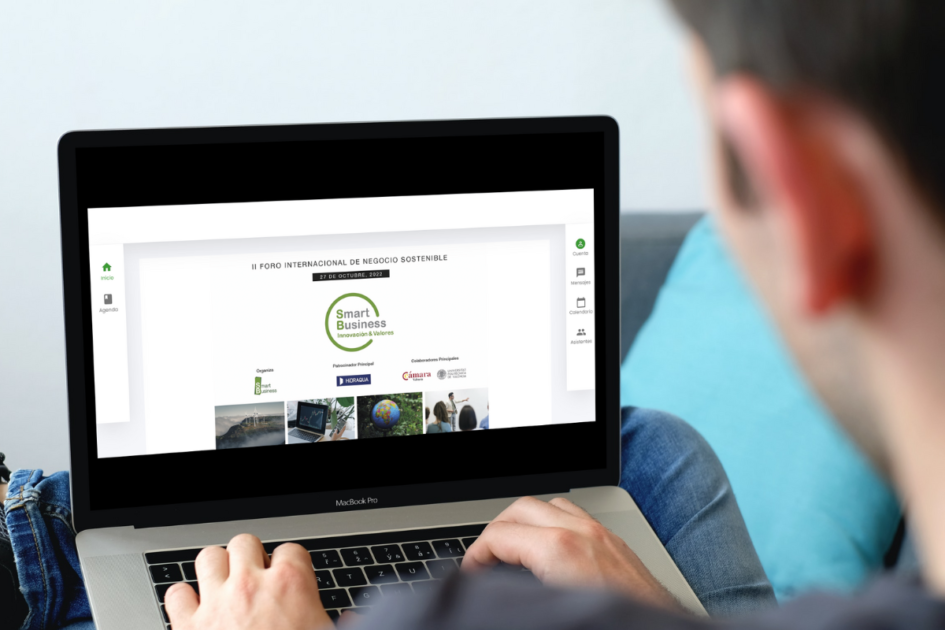 Events in November
The events calendar is relentless and will continue with this pace all throughout November where we have a special date marked on the calendar for one specific event. On November 15th to 17th, we are happy to announce that we will be at Event Tech Live 2022 in London. For us, it is almost obligatory that we attend since we would love to represent Eventscase amongst all the event technology suppliers in Europe who will be there. It is the ideal meeting point for networking, exploring new business opportunities and meeting up with clients.
We look forward to seeing you at stand C41 to present all the new features of our platform face-to-face!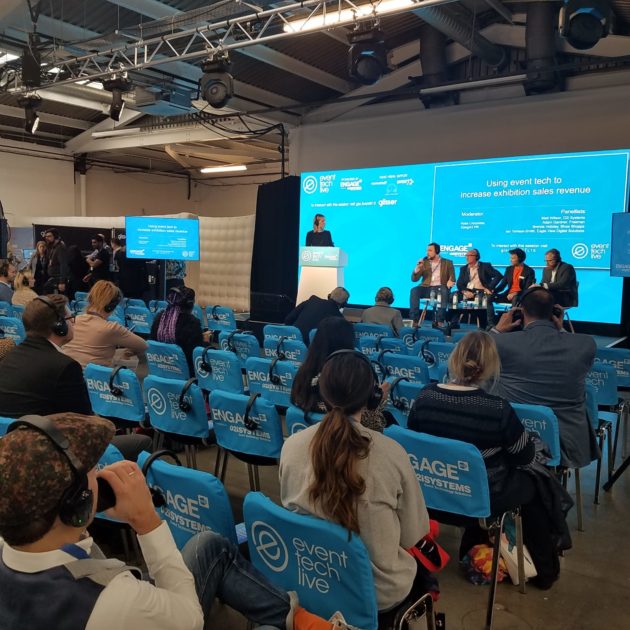 In addition, we are preparing something special with AEVEA (Association of Spanish Event Agencies) to celebrate our 10th Anniversary at Event Tech Live. We will give you more details about this very soon.
New testimonies
In the last few weeks, we felt exalted having received very positive feedback from our customers. While Eventscase was mainly conceptualised to be a functional platform for event organisers, part of our work involves fostering relationships with clients and it is very heartwarming when we receive words of affirmation. Thank you for your continued support! Words like these inspire us to do better every day…
"I am incredibly pleased with the quality of customer service provided to my team. I am extremely grateful for your quality solutions resolving a technical issue in a time sensitive manner.

I would highly recommend Jon and his team".

Jolene Lance, Director of Creative & Technology, Lorandus
"Eventscase was a cost-effective, all-inclusive event solution for us. Having previously used other registration software companies, the flexibility of Eventscase and the ability to control communications with clients were stand-out features when selecting our provider. The easily editable templates and the ability to duplicate events for the future make things much quicker and streamline the process for us. Automating email communications means we now have more time for our other admin jobs and have eliminated the number of telephone enquiries we receive from Exhibitors and Delegates. Although Eventscase is an 'off-the-shelf' product, there are still ways to customise the system so that it sits nicely within your pre-existing website and event branding."

Shelley Batey, Completely Events Ltd