When it comes to event planning, things have changed a lot in the past two years.
Back in 2020, most in-person events migrated online. Naturally, many companies invested in custom web design and development to provide a better experience on their virtual events platforms.
The new year is upon us and so are new event trends. Will in-person events be completely replaced by hybrid events? And what about virtual events now that some of the COVID-19 restrictions have eased?
If you're curious to have these questions answered and want to know more about event trends in 2022, keep on reading.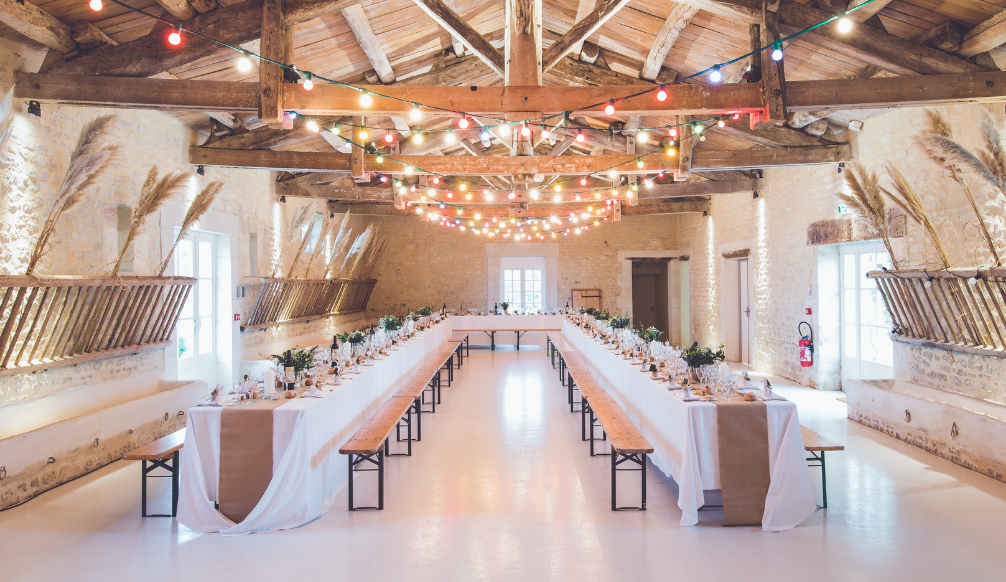 1. Hybrid events have put down roots
Hybrid events have become very popular in 2021 and not without reason.
The advantages are numerous, and to prove that – let me name a few.
Let's say you want to organize a trade show, but there's a limit to how many people can attend due to capacity limitations. With hybrid events, you don't have to worry about this – you can make an event available both online and on-site and attract more visitors to your trade show.
Another upside to organizing a hybrid event is that it is basically disaster-proof. You don't have to worry about any last-minute changes in health regulations since you can always turn your hybrid event into 100% virtual.
However, if you want to get the most out of hybrid events, try to:
make sure the in-person audience and virtual audience can engage with each other easily;
deliver your content differently to both audiences since online visitors tend to get more easily distracted;
deliver on-demand event sessions even after the event is over to increase your reach;
provide an on-site representative intended solely for your virtual attendees.
2. In-person events won't go out of style
According to research done by Identity, 80% of examinees stated they'd like to attend in-person events within the next 12 months.
Obviously, people are eager to get back to the way they've lived before COVID-19. While hybrid events also offer the in-person element, always ask yourself if you need a virtual element at all.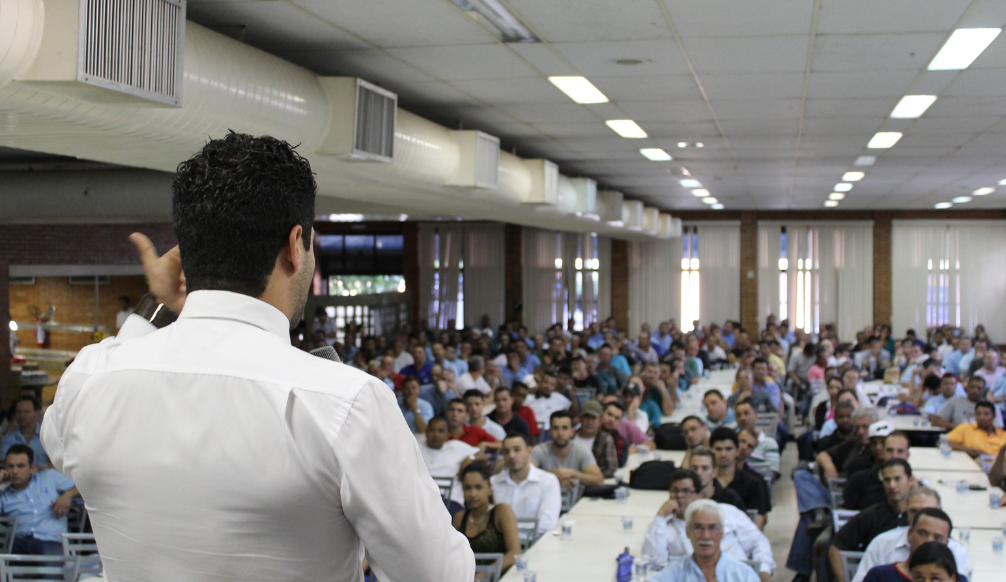 If you know the event you're planning requires personal attendance, and you can't imagine implementing a virtual component successfully, then an in-person event is definitely a go-to.
Typical examples of that are small customer luncheons, team-building activities, and award ceremonies. When hosting this type of event, make sure health measures are put in place to ensure everyone's safety.
3. Virtual events should kick it up a notch
A study conducted by the PCMA in 2020 showed that nearly 90% of event organizers had to cancel on-site events due to COVID-19 pandemics.
Naturally, virtual events came into play, and fast-forward two years, they are still sought-after. But, now you have to step up your game to stay competitive.
For instance, online attendees also want to interact with each other and engage in virtual events. You can encourage them to do so by providing a guide on interacting that explains how they can interact with speakers and other attendees.
You could also include quizzes, polls, and surveys. They will not only keep attendees entertained but will also give you insights into what they find interesting. You can use that later to improve your content and marketing.Finally, if you're looking for a way to raise your game, invest in developing a mobile event app. These apps, for instance, can help you increase engagement by allowing attendees to easily interact with the speakers using a Q&A feature. You can also use gamification to your advantage by allowing attendees to earn points and awards when they participate in a certain session.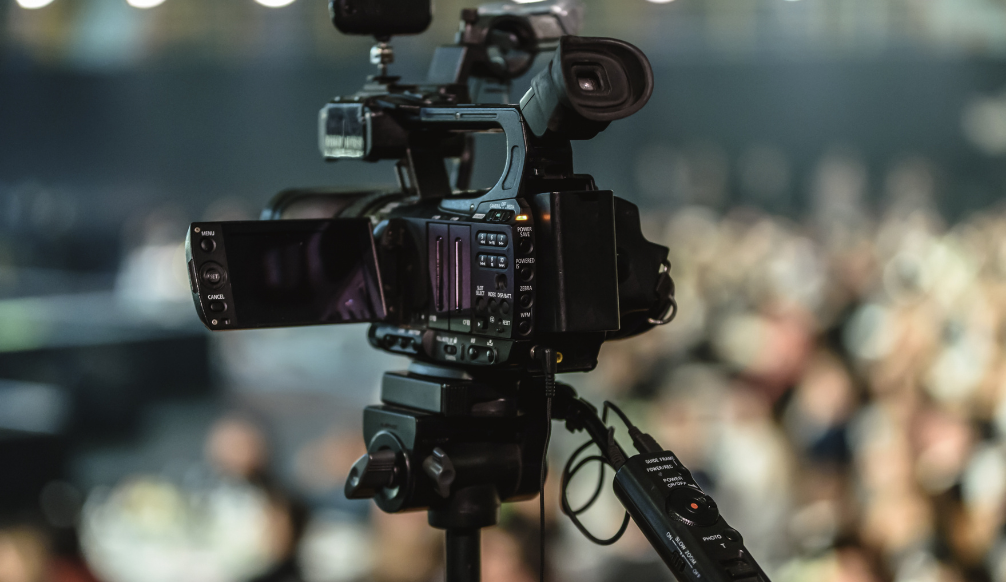 4. Events will be available all through the year
Organizing annual events used to work for a long time, but it is time for a change.
A year-round engagement model helps companies build a community and increases brand awareness, which will eventually lead to brand loyalty.
Brand loyalty represents a customer's desire to buy from the same brand over and over again, regardless of price and convenience. The benefits are obvious – not only do these customers repeatedly buy your products, but they also spread the good word about your business.
Now, you can keep your attendees engaged all year long in many ways. For instance, sending a follow-up survey a couple of days after the event will help. Don't forget to keep buzzing about the event on social media platforms by sharing a short recap video that will remind them of the event.
After a couple of months, you can remind them of you by frequently posting on social media and creating blog content your attendees are interested in. Lastly, don't forget to promote and tease the upcoming events.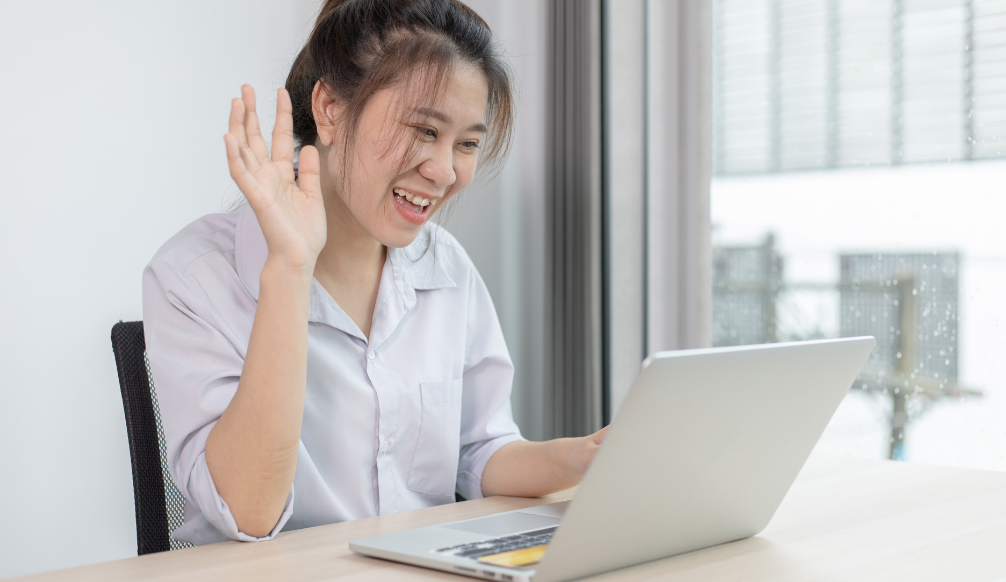 5. New roles will join the virtual event team
Since the virtual component has been added to most events, event planners should think about expanding their virtual event team. These are the four roles your team needs:
Event Manager
Every event planner needs a good and experienced event manager.
Event managers make sure everything goes smoothly and just as planned. Their job is to make sure all tests in both virtual and on-site setups have been performed on time so that the event's execution goes perfectly.
Keep in mind that while traditional event managers are not a bad choice, it's better to find one that has experience with virtual and hybrid events.
Social Media Moderator
Social media is a great space to put your digital marketing efforts into.
Social Media Moderator promotes the upcoming event on social media platforms and live-streams the event. This can encourage social media engagement and attract more attention to your event if done well.
AV Technician
Almost every virtual event runs into some kind of technical problem; no one is immune to it. They come in many forms: audio and connection issues, software glitches, and other similar errors.
For that reason, it comes in handy to have a technician with knowledge in audio-visual technology. This person will help you overcome technical difficulties that may arise during the event.
Host/Emcee
Having a charismatic host that welcomes your audience and guides them through the event can be of great help.
Now, remember, if you're organizing a hybrid event, it's of the utmost importance that you have two hosts – one for the in-person audience and one for those that attend an event online.
The reason for that is simple – the attendees visiting your event online may feel left out. Therefore, improve your engagement by hiring a representative that will dedicate his or her time to entertaining solely your virtual audience.
While the future can be unpredictable, one thing is certain: event planners should be ready to take event planning to the next level. Whether you're planning a virtual, hybrid or 100% in-person event, try to be creative and impress your audience.
Remember – the goal is to have them remember your event all year round.
Author's bio. Rick Seidl is a digital marketing specialist with a bachelor's degree in Digital Media and Communications, based in Portland, Oregon. He carries a burning passion for digital marketing, social media, small business development, and establishing its presence in a digital world, currently quenching his thirst through writing about digital marketing and business strategies for DigitalStrategyOne.