We've all been to a conference, an exhibition or private gathering that hasn't quite mastered the art of admission, whether through failing to send a confirmation or misplacing attendee records, leading to plenty of confusion on the day.
A hallmark of any well-organised event is a smooth and efficient process for registering attendees. Often the very first stage in an event's lifecycle, it remains a hotbed for mistakes.
Each of these mishaps can stem from human error, but – as forgivable as that should be – it's not quite good enough in today's day and age.
Event managers now have access to a range of affordable solutions that can seamlessly guide them through the task of registering attendees without the usual drain on time and resources.
Email and paper-based systems should be banished to the history books; in their place, technology capable of breaking down the long and arduous tasks that make events even harder to run.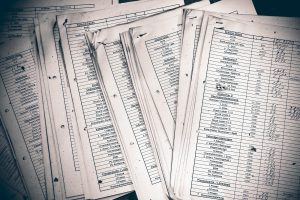 Why technology is important
A new, more advanced way of registering attendees comes at a crucial time for the events industry. Now worth a reported £42.3 billion in the UK alone, this rising market value has come as a result of increased competitiveness which is forcing event managers to do more with less.
As a way of elaborating on some of the caveats of today's "thriving" industry, did you know that:
Three-quarters (75%) of event organisers grew their number of events year on year in 2017
Despite plans for growth, 50% intended to keep the same budget for running them
Only 45% of organisers planned on recruiting new staff to manage an increased workload
The readings come courtesy of C&IT's 'State of the Industry' report, in which managing growth was cited as a key concern by event managers.
The current forecast points to these professionals having shorter lead times, bigger calendars and busier schedules. It's why technology has emerged as a saviour, enabling huge reductions in the time it tasks to register attendees as well as adding new elements to the customer experience.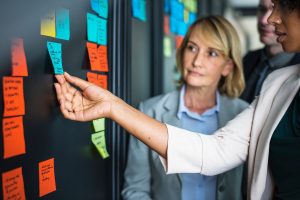 Registration made easier
If there's one way to summarise the role of event management technology in registering attendees, it would be that it takes care of the time-sapping tasks that people just assume need to be carried out in a physical manner.
It also brings registration closer to some of the other functions carried out by the organiser, like communicating with visitors and helping with the construction of event marketing strategies. Here is a typical journey before a conference, exhibition or similar:
The technology is linked to a website or app for registering attendees and collecting information on their requirements. Even if someone doesn't check out, their details can be logged for future marketing initiatives.
Each attendee receives an automated message with confirmation of their booking for reassurance, saving a member of staff having to issue this manually.
The technology can support a log-in area, enabling the attendee to redeem anything special (e.g VIP tickets) and craft their personal agenda for an upcoming event.
We've all been to conferences and exhibitions where the registration process fails on the day. Event management technology avoids this with the following approach:
Each attendee is able to scan a QR code or similar to redeem their pass. While this negates the risk of them losing a physical ticket, it's also a great way of saving paper.  
Any troubles with attendees that failed to check out with a ticket are easier to solve thanks to the system logging each person's activity (e.g. failed payment or session timeout).
Everyone gains the use of an app for accessing the agenda and booking in meetings with fellow visitors.
By using the app to communicate with attendees, the organiser has an avenue for sending messages regarding sponsors, key sessions and getting someone's attention.
And that's not all. In the post-event phase, there are lots of tasks that could benefit from the use of technology for an easier, more efficient way of wrapping things up. A typical process runs as follows:
The solution generates automated responses to attendees, thanking them for visiting.
Attendees can complete surveys within the technology itself – a crucial way of gauging feedback.
In the post-event messaging, a solution can promote bookings for a similar gathering or its next edition.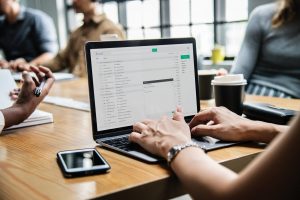 How can I learn more about this method of event management?
When event organisers think about the role of technology for handling registration, they should consider the days saved within tasks like the sending of communications. They should also think about the money that's put into printing out physical versions of agendas and tickets, along with the general perception of an event that relies on dated methods of organisation. It's only through this 360-view that technology starts to become something bigger than just a replacement of an old process.
We know that event management solutions are becoming crucial for organisers with busy calendars. That's why we've produced a resource to demonstrate how technology is driving sales and customer satisfaction on top of a more logical structure for registering attendees.
In our latest whitepaper – Event Technology: The Route to Improved Attendee Registration – you'll learn the following:
Why technology is vital for today's event organisers
Flaws in the way that attendee registration is currently managed (and how to remove them)
Ways of getting the most out of an event management platform
How to use technology in driving more sales and satisfaction around your events.
You can know more about our solutions in registration software here.