In the wake of the pandemic, the entire events industry pivoted from physical events to virtual or hybrid events due to the inviability of bringing scores of people together in a physical venue. Two years into the global health crisis, we find ourselves at a turning point where we have to cater to a new type of attendee—one who has the eagerness for physical events to come back, if this is not yet possible, and at the same time demands maximum engagement during virtual events.
A trend that we are seeing right now for online events is that the turnout rate is much lower compared to the total number of registered attendees. This means that people show interest when you market your event but they may not commit to it if you are not able to compel them to attend.
What could be the causes of this?
We do not have to dive deep into consumer psychology to deduce that the reason why attendees are losing interest is because they do not perceive any real value coming from your event. While this may in part be related to the format of the event, the contention lies on whether you are well-equipped as an event organiser to actually address the needs of your audience, especially with the influence of current times.
Yes, it is true that people would have a preference for physical events after being mostly cooped up in the house for two years. However, this does not necessarily mean that a physical event is better than a virtual event. Your challenge is whether your event—regardless if it's in-person, virtual or hybrid—brings value to your audience.
Will it be an unforgettable experience? Are the speakers you invited deemed industry experts? Would the audience play a part during the event?
These are all valid questions you must ask yourself before trying to develop your next event in 2022. And if you were to run another virtual or hybrid event, where should you start?
This is where the role of the event website comes into play. Given that most marketing campaigns are run online, it is paramount that you create an enthralling online reference for your event. Your event website must encapsulate all the motivating factors on why attendees should come to the event. It must present the real value of your event and, for virtual or hybrid events, it must double down as the digital venue.
Here are some tips you can follow to create powerful event websites for virtual or hybrid events:
1. Good aesthetics are a must.
At this point in time, consumers are becoming smarter and have a better idea on whether your website is well-made or not. Whether they have the technical skills to assess the strengths and weaknesses of your website, they would all demand a default standard in 2022: your website must look beautiful and the user experience must be sleek. As an event organiser, you have to make sure that your website is conceptualised before it is even built. If there is a need for you to hire graphic designers to nail down the branding and overall look of your website, you should consider this as an investment. One thing is for sure; if your website looks like it was made ten years ago, that will cast a shadow of doubt over your visitors and they may in turn question the credibility of your event.
2. Highlight text and images which describe the value of your event.
Apart from the visuals, you must also entice your online visitors and draw their attention to some key messages that would convince them to sign up for your event. Virtual or hybrid events are commonplace in 2022, the question is: are you going to live up to the hype and offer something valuable? Highlight text and images which describe the value of your event. If you were able to invite a famous speaker, use that as a weapon and target his or her fan base. You may also use infographics that would show important data and figures.
Whatever strategy you choose, just remember that you have to cater to a smarter audience that knows when you're doing pure marketing as opposed to value proposition.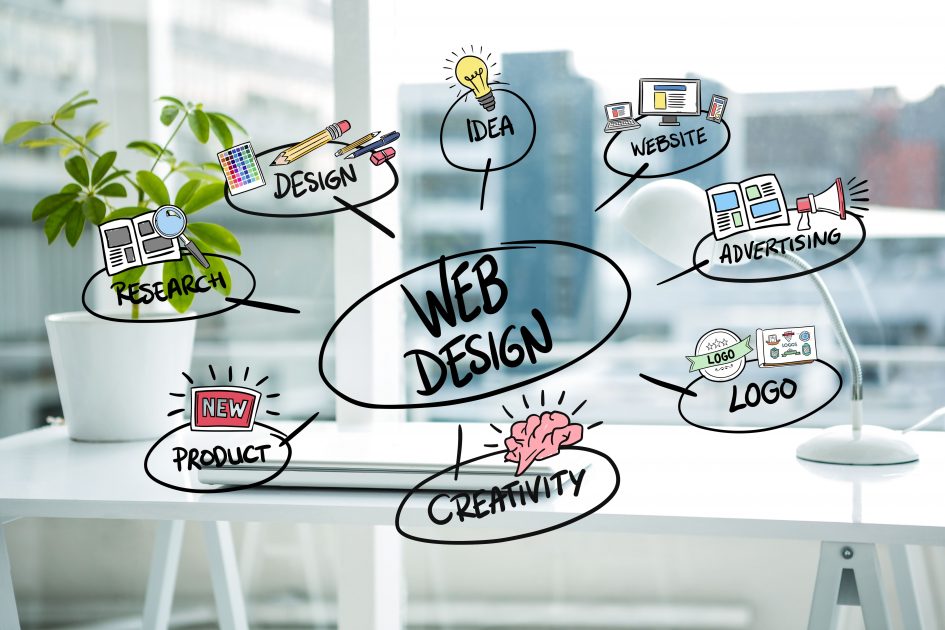 3. Offer a digital venue with networking and engagement tools.
For virtual or hybrid events, it is important that you are able to offer a website facility where the digital content can be consumed by your online audience with ease. The Digital Venue, developed by Eventscase is a prime example of this. It is something that works in conjunction with the event website.
Each streaming has its own Digital Venue, and you can simply direct attendees to "play" each streaming from an agenda module found on the website.
In terms of preparations, you can set up the livestreaming for your sessions using providers such as YouTube, Vimeo and Zoom. You may also use Eventscase's RTMP module so that you can directly feed the video signal into the software.
At the same time, you may activate networking and engagement tools within every instance of the Digital Venue. Eventscase offers messaging and videoconferencing options for your attendees when they are viewing the attendee list. In terms of live interaction, you can equip the facility with chats, live polling and Q&A.
It is important that you make the audience feel that they can still take part in your event even if they are viewing it from home. A common mistake that event organisers have committed in the last two years is running virtual or hybrid events with zero interaction to their online audience. It makes attendees feel isolated and reinforces ideas that online events are a failure.
4. Nail down VOD (Video on Demand) content after the event.
While the dream is to have attendees consume digital content in real time, as your event is happening, it cannot be denied that some participants sign up for a virtual or hybrid event hoping that they can view the streaming at a later time when it is more convenient for them. Herein lies an inherent advantage of virtual events: that it can be accessed on demand after the event. Thus, make sure that you incorporate this aspect of VOD content into your event website. Whichever live streaming platform you are using, make sure that an online copy is saved after you end the transmission.
Eventscase can also help in this aspect since it has video modules for YouTube and Vimeo. Uploading the copy of the streaming to these platforms, if this is not yet automated, is quite easy and anyone who is accessing your event website can simply click "Play" for any streaming that they want to view post-event.
You may limit on-demand content for registered attendees. You can simply hide specific modules and reserve them solely for those who registered for your event. This means that website visitors must log in to view any streaming.
Conclusion
Creating a compelling event website does involve some work, especially if you are going to set up a digital venue for your virtual or hybrid events. However, the results would speak for themselves if the registration rate is high and the overall turnout during the livestreaming is higher than expected. Most importantly, you would know you did the right thing if your audience raves about it on social media after the event.
Being an event organiser is no easy feat during these uncertain times. Adaptability, however, is a virtue that will help any event professional to jump over some hurdles when curating virtual or hybrid events. Start with a streamlined process for registrations and a powerful website using software like Eventscase. This will lead to a domino effect and allow you to achieve success for all of your events in 2022.