If there's one thing we like to talk about in our monthly newsletters, it's events. Whatever their type and their purpose, we like to tell you how our platform plays a role in them. Let's start this review of Eventscase's monthly news, will you join us?
Specialisation Seminar with EMA (Event Managers Association)
We close May with a full calendar of activities. On Tuesday, May 24th we will be completing the specialisation seminar that we have co-organised with EMA (Event Managers Association) Spain. A training course exclusively for associates in which we have reviewed the most important aspects to take into account in the organisation of hybrid events during two sessions. In the first session, we focused on tips to improve engagement, networking and participation. And in the second session, we will focus on data and analytics to improve events by learning from attendees' behaviour.
Our CMO, Mentxu Sendino, wanted to highlight for EMA's event managers the fundamental elements of a hybrid event before, during and after the event from a technical and non-technical point of view. She was accompanied by Sam García, Head of Training and Product Documentation in the first session and will be presenting the second session along with María Pérez, Project Manager. We will talk about Big Data, CRMs and ROI and ROE.
At the end of this specialisation seminar, EMA members who have taken part in both sessions will receive a certificate endorsed by EMA and Eventscase.
There is still time to register for the second session, we look forward to seeing you!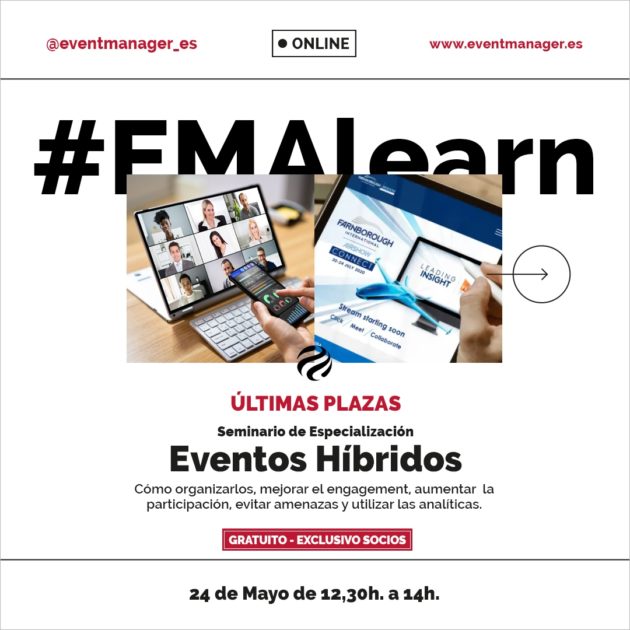 Second Eventscase What's Up event
This time we will talk about the new meeting system, the improvements in the design and performance of the Digital Venue and the renewed Exhibitor's Area, among many other topics. As in the last session, in 30 minutes we will go through all the new features, what motivates the product team to carry out these developments and explain how our customers can use them in their events from now on. We look forward to seeing you on Wednesday, May 25th at 11 am UK time for our English version. If you would like to join our Spanish version, we will see you on Tuesday, May 24th at 10 am UK time.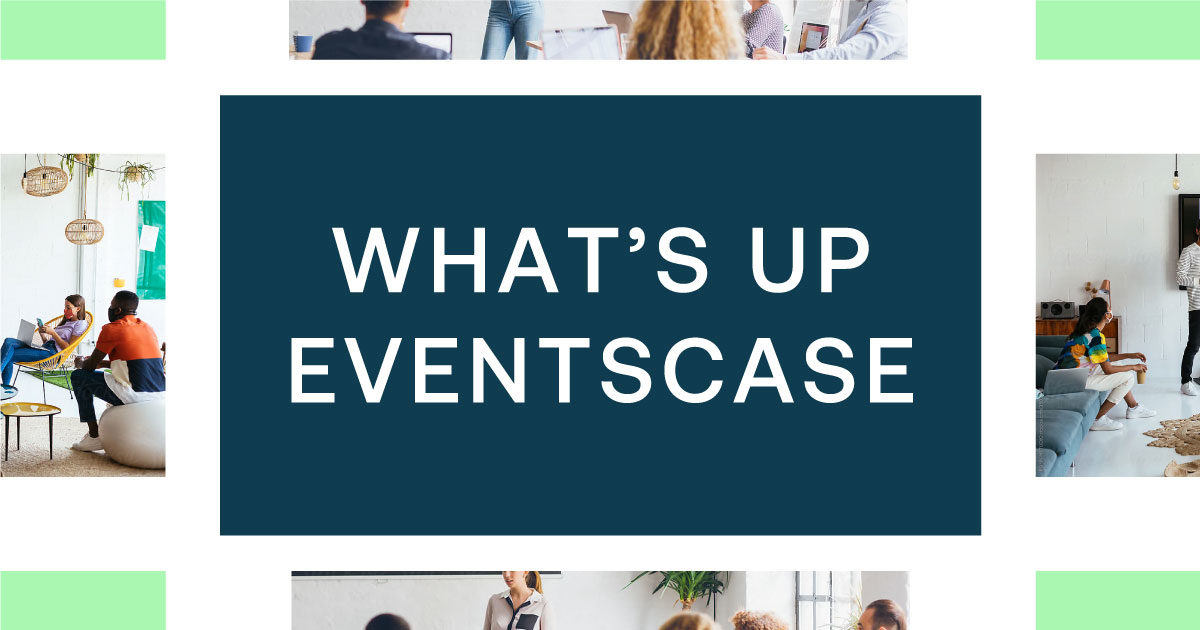 María Pérez and Mentxu Sendino will be presenting the Spanish version once again. María will be accompanied by Jon Tupper, our UK Sales Director for the English session.
We look forward to seeing you all and if you can't attend live, register anyway to access the on-demand content.
Eventscase collaborates with the Mónica Duart Foundation
On June 1st, the Keynote Lecture by Mario Alonso Puig Sleep and rest, the engine of happiness, will be held in Valencia, at the Bancaja Foundation. Mario Alonso Puig is one of the world's leading experts on sleep and health. The Mónica Duart Foundation has relied on Eventscase to manage the registration and to promote the event through the website. We are very happy to take part in this initiative. Registration is free but the capacity is limited so if you want to book a space, please do so here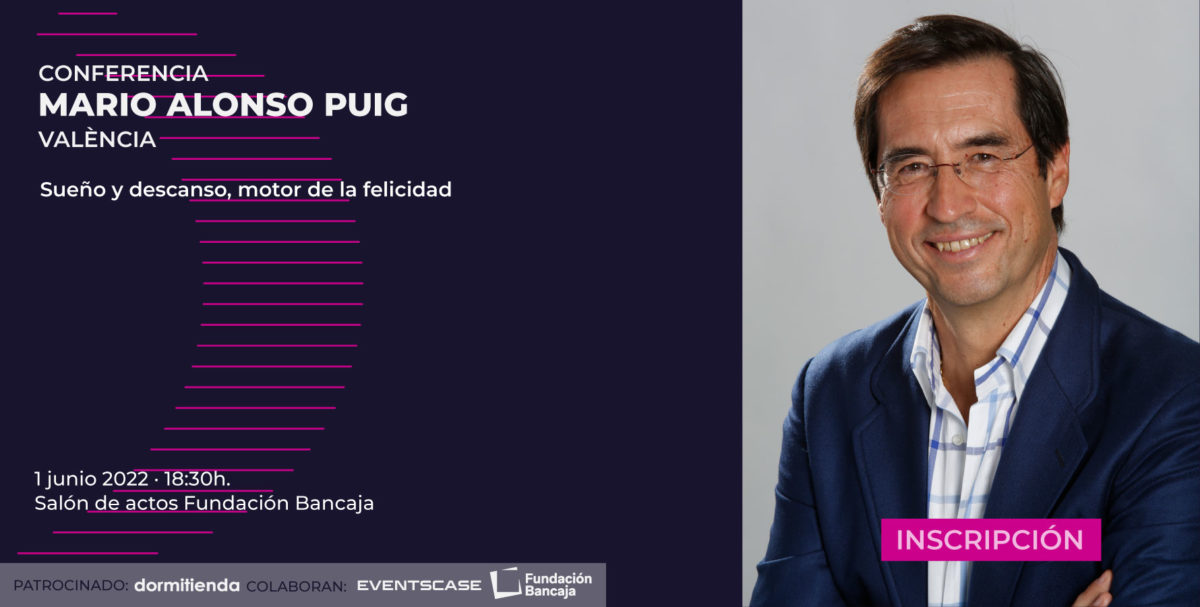 Hosteltur holds its XVII Tourism Forum
On May 11th, Hosteltur held its XVII Tourism Forum. A hybrid event at the Goya Theatre in Madrid attended by 450 people on-site and about 900 virtual attendees. During the event, they focused on how consumption, economy and tourism are picking up and we were able to listen to speakers and experts such as former minister Josep Piqué and the president of Deloitte Spain, Fernando Ruiz.
We also had access to a snapshot representing the situation we are living in; figures and balance sheets provided by Javier Ibáñez de Aldecoa, coordinator of the CaixaBank Tourism Sector Report.
We are honoured that our registration, website, check-in app, exhibitor's area and our 1-2-1 meetings scheduler were used at one of the most important events in the travel industry.
For more information on the event content and presentations, click here.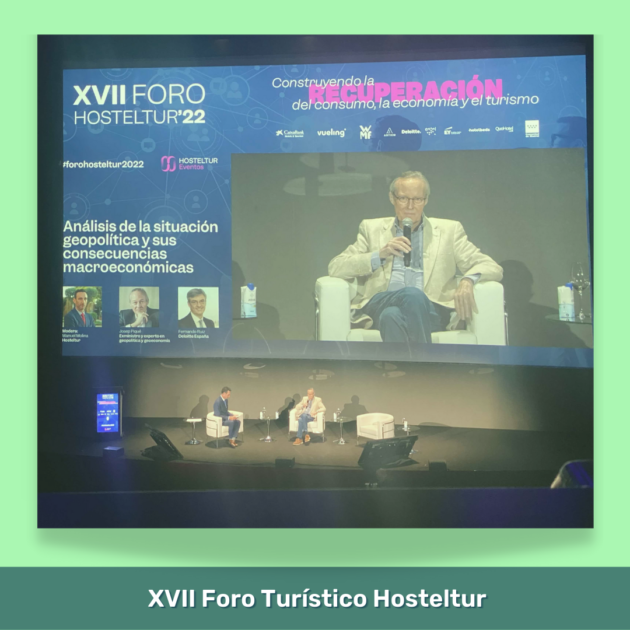 Event Technology Awards Finalists – The People – Best Customer Support Team
On June 8th, the Event Tech Live Summit will be the venue for the Event Tech Awards ceremony. We are very excited to announce that we are among the finalists of the new Event Tech Awards – The People. Specifically, in the category of best customer support team. For Eventscase, a company that focuses all its efforts on offering the best service to its clients, this recognition highlights all the work done by a group of professionals committed to a job well done. Congratulations to all the other finalists! We cross our fingers and hope to win this award!