Now that face-to-face events are coming back in full swing, companies are considering event technology again to manage corporate events of up to 10,000 employees. Here are some tips that would come in handy given our experience working with different client types over the years.
Registration + Website Combo
While it may seem easier to simply send a registration link to your employees for an upcoming event of this scale, it would be in your best interest to make the registration process as enticing as possible. Quality events are not done in haste and the registration process should never be an afterthought. Prepare an attractive website with a registration button which would tell everyone why they should join your event.
Since we're looking into a corporate event, you may whitelist registrations by accepting emails under your official domain. This way, you can protect the exclusivity of your event.
One of the major hurdles when it comes to accommodating this number of attendees is to make sure that your website and registration tool can handle the volume of thousands of people potentially viewing the website and registering at the same time. Speak to your provider about server requirements and – if necessary – upgrade your server.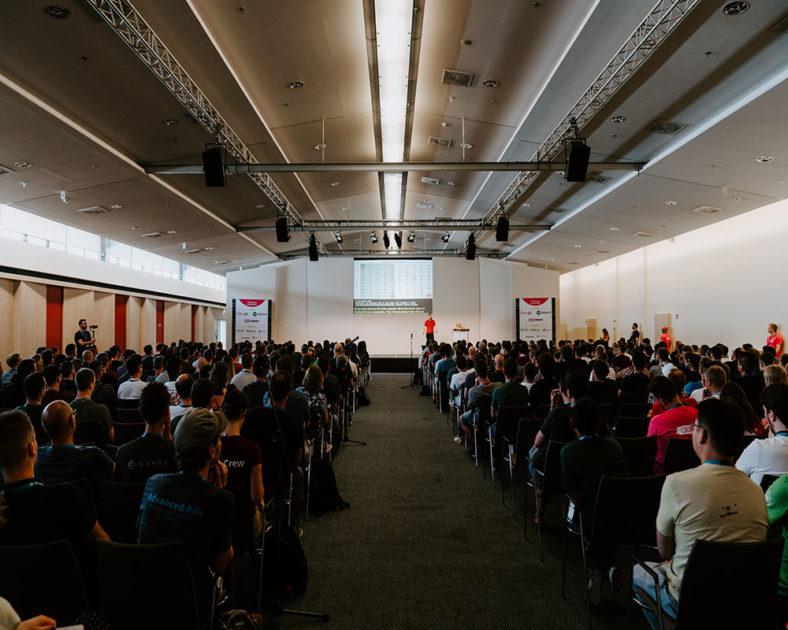 Utilise an event app
An event app should be a staple for events regardless of its size. It's an effective way to communicate to your attendees, provide event information, and bolster networking. You would want your attendees to receive push notifications, view salient contents such as the agenda, and interact with other attendees at the same time. Through a native event app for iOS and Android, everything will be at the tip of their fingers.
During the event, you may also incorporate live interaction tools such as live polling in the app, provide a floor plan, etc. These are all default features of the Eventscase app for example. There are even bonus features such as gamification, lead retrieval, and interactive maps.
If you are showing the attendee list composed of 10,000 people, it would be best to activate user filters that would allow attendees to find one another with ease. This is another feature that you can easily configure if you are using the Eventscase platform for your corporate events.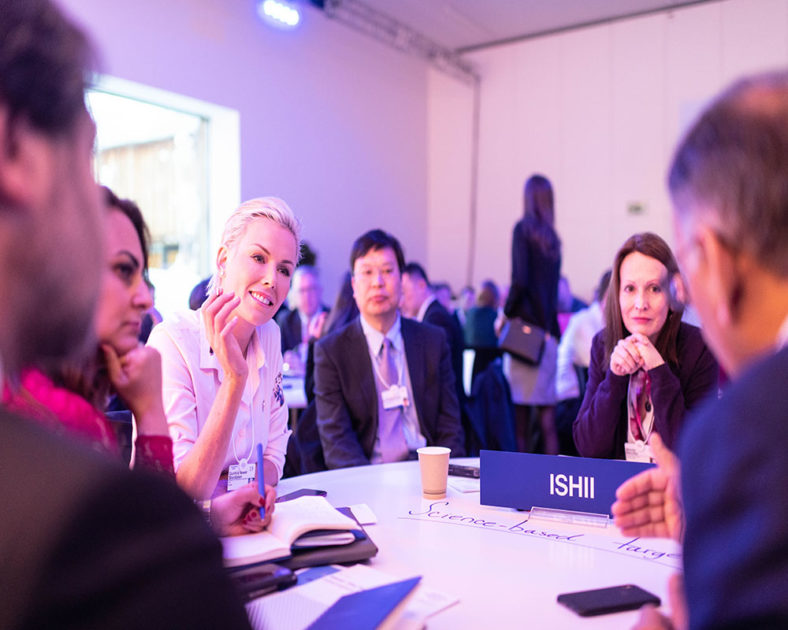 Manage human traffic on the day of the event
Last but not least, it is imperative that you consider the logistics of accommodating 10,000 people within a venue. Event organisation is nuanced and there will be many areas that the event organising team should consider and curate. Regardless, it is important that you have the correct tools at your disposal in order to control badging and check-ins for your corporate event.
Eventscase has a badge generator which you can use to distribute badges to your attendees which they can print at home on A4-sized paper. If you are willing to extend your budget, you may opt for our onsite kiosk which is a software-and-hardware package which would allow your attendees to print their badges onsite using iPads and thermal printers.
If you would like to enjoy full analytics after your event on which sessions had the most number of attendees, you may also use our check-in app which can scan QR codes found on attendees' badges so that you have a record of who has gone in and out of every room. It is very easy to use and can be installed on any iOS or Android device.
Conclusion
The possibilities when it comes to event technology are endless! Sometimes it's used to cover the basics, and sometimes it can be used to prepare elaborate projects such as augmented-reality games on the event app to engage attendees. If there's any lesson we can learn from the pandemic, it's that event technology will always adapt to the times and will continually surpass our expectations when innovation is at play.