Events, whether live, virtual, or hybrid, are an investment. It means that organizing a great event isn't everything.
For long-term sustainable success, you must measure up your event's performance.
This is why businesses use Key performance indicators (KPIs) such as return on investment (ROI) to calculate their return on money invested.
While such ratios help us to quantify our results…
Numbers aren't everything.
In the past, profitability was dependent only on how many sales your event makes.
But that won't cut it today.
With advancements in social media, there are many psychological factors at play.
So, to accurately work out the success of your event strategy you need to measure empathy.
You need to return on emotions (ROE).
Though, both ROI and ROE are KPIs. But what sets them apart?
Let's find out below.
What Is Return on Investment (ROI)?
Whether it is for an event or for your brand as a whole, understanding how your business is performing is important.
Because if you don't know what you are lacking, you can't expect to make any progress.
Return on investment (ROI) is a KPI that is commonly used by event management to find out how well their investment is doing.
This measure is great for keeping track of the long-term profitability of a business. As it lets you compare your current performance to past years.
Using a DEFINED NUMERICAL RATIO helps to TAKE OUT ANY UNCERTAINTY from the equation.
You can find out exactly how well, for instance, your strategy to sell tickets worked.
Just plug in the numbers and you get the answer.
No matter what the size or nature of your event is, ROI is the easiest and effective way to determine your financial success.
What Is Return on Emotions (ROE)?
Return on emotions (ROE) is the opposite of ROI.
Rather than putting the full weight of profitably on numbers, ROE takes the emotions, wants, and needs of the audience into account.
According to the Harvard Business Review,
"Emotionally connected customers buy more of your products and services, visit you more often, exhibit less price sensitivity, pay more attention to your communications, follow your advice, and recommend you more—everything you hope their experience with you will cause them to do."
Your event attendees are more than just a number. You must acknowledge that people use their emotions over making completely rational decisions in life. And this is also true when it comes to buying decisions.
95% of purchasing decisions made are influenced by emotions and not logic.
ROE lets you see the CORRELATION between the efforts and resources you invest in your event and the engagement and emotional gratification your events-goers derive from this investment.
The more satisfied your attendees are with your event, the closer you are to achieving your financial target.
ROE Vs ROI: How Do They Measure Event Performance?
ROI
Calculating and interpreting ROI is relatively straightforward.
You have to divide the return, in the form of gains, by the total cost of your investment.
The answer you get is either in the form of a ratio or a percentage.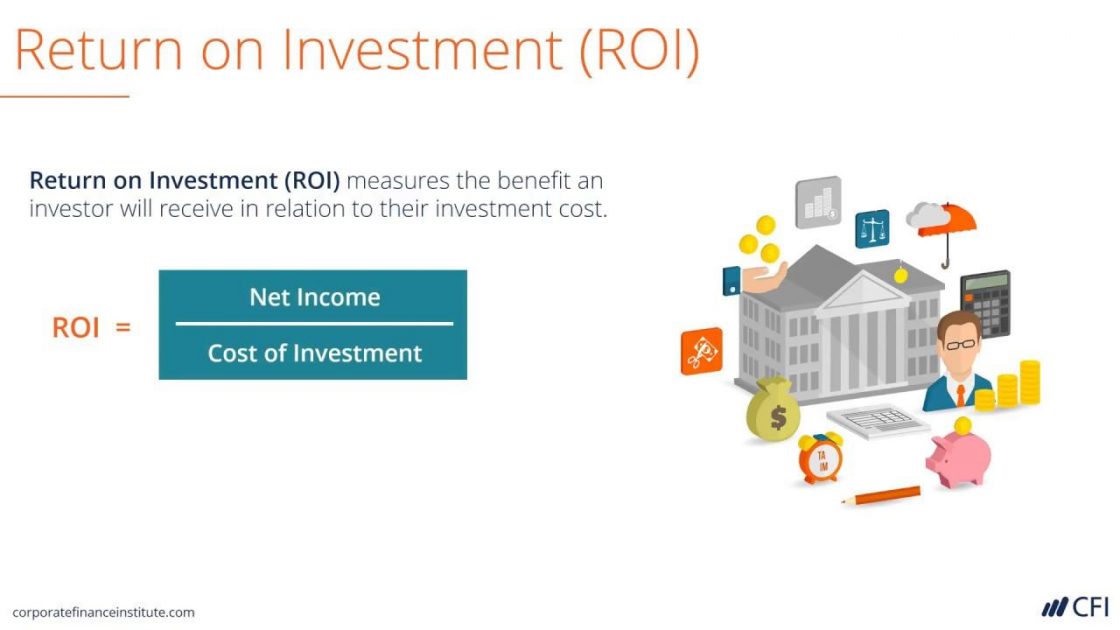 If the resulting figure is positive, your event has made a gain.
On the other hand, a negative number indicates a loss.
So, for instance, if you organized a trade show event, you may determine your ROI as shown in the image below.
ROE
Return on emotion is a measure that depends not on quantity but quality.
Hence, evaluating this ratio needs more effort.
To gauge how well your event strategy worked in creating a positive emotional impact on your attendees, you need to ask them some questions like:
Did you enjoy the event?
What did you feel like when attending the event?
What do they think about your brand after attending the event?
Would you consider attending it again?
Would you recommend the event to a friend?
Besides these, you can also ask attendees questions that are more relevant to your specific line of business.
Gathering Results
For more efficient results, businesses use multiple ways to get feedback from the audience.
During the event, the organizers can directly talk to the participants about their experiences. They can include suggestion boxes where people write down what they did and did not like about the event.
After the event is over, online surveys and polls can also be conducted. For this, you will have to contact your event attendees through email.
Likewise, check the feedback, comments, and reviews by attendees about your event on social media.
With advancements in technology, businesses are using innovative ways to determine ROE.
So if you want more advanced solutions, you can follow in the footsteps of companies like FC2events. They have even developed systems to read the facial muscles of their audience members to measure customer satisfaction.
All in all, these steps help identify how people reacted to your event. While also showing you areas that need improvement.
How Are Event Strategy And ROI Linked?
Measuring return on investment gives a clear picture to the management about what success looks like.
Having a definite numerical value is key to considering whether the event strategy went as planned or not.
It also helps to test how successful the strategy was compared to past performance and if it is a good fit for the business.
So basically, ROI lets the organizers identify which event strategy works and which doesn't.
In doing so, it sets apart a good event strategy from a failed one.
Benefits Of ROI
ROI is a tried and tested KPI. It has various advantages including:
The biggest and most obvious benefit of ROI is that it is a clear indicator of where you need to invest more.
If the return is positive, your strategy is doing well. But if the return is negative, it is time to invest your funds somewhere else.
Following the end of an event, you can see what impact increasing or decreasing your staff has on expenses.
Keeping track of this measure is a good idea to understand which employees you need to keep and which ones you need to let go of.
Strategies are always a work in progress.
So once you get the resulting ratio, after an event ends, you can amend your event marketing strategy to yield higher results next time.
Whether it is ticket sales or merchandise turnover, calculating the returns aids in finding out which area of business is the most profitable.
Knowing your business strengths and weaknesses is important to create a successful sales strategy.
The Power of Emotions and ROE
For any event, there is nothing more valuable than knowing how your attendees feel when they attend a seminar.
People have an innate desire to connect to a brand they think truly gets them.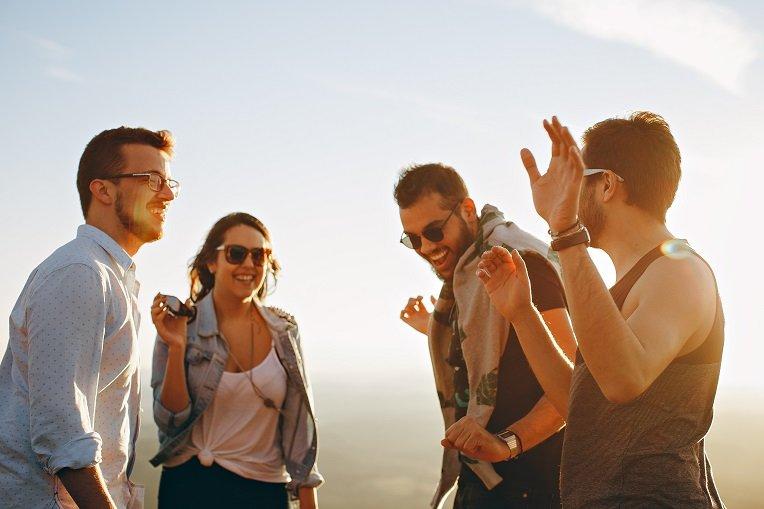 For instance, think of the infamous Tony Robbins 'Unleash the Power Within' events.
Numerous people flock to the three-day-long sessions to immerse themselves in the loud singing, dancing, and having fun activities.
Surprisingly, you will only see two kinds of reviews for these seminars. Either participants rave about them or they absolutely loathe them.
That may make you question, why does Tony Robbins' event spark such strong reactions from people?
The reason is that it engages emotions.
It targets the way the audience feels, thereby gaining their full focus and attention. And this makes the event memorable, in both a good way and a terrible way.
Benefits Of ROE
While there is no shortcut to putting a number on emotions, ROE plays a vital role in bringing you closer to your event-goers in the following ways:
Understanding Your Audience
The importance of sharing a strong bond with your event attendees can't be overstated.
When you know how your actions impact the sentiments of your consumer base, you can better control the outcome of your event strategy.
According to the company Nielsen, marketing efforts with emotional content show a 23% rise in sales revenue compared to the average advertisements.
People show a 70% higher reaction in response to emotional marketing campaigns than regular ones.
This shows that emotions and feelings directly impact how many sales your event makes.
No matter what kind of event it is, it is always beneficial to add a sentimental feature to it.
One of the main factors to increase the overall return of a business is forging strong ties with your customers.
While satisfying the audience is important, people emotionally invested in your brand events are worth as much as twice. That is because emotion-driven events make more profit than their competitors.   
Getting a Strong Reaction
Creating and maintaining a deep and genuine relationship with your event participants generates trust in your brand and events.
And you can use this understanding and trust to further your event marketing efforts.
Especially, in current times of the ongoing pandemic, a positive and supportive voice of 'we are here for you' will make you seem more empathetic towards your audience. And thus, bring out a stronger emotional response from the audience.
ROI And ROE: Meeting Halfway
The ROI metric is essential in getting all the numbers down. But on its own, it provides incomplete information.
In the digital age of 2021, event experience matters more than ever before. This is what makes one event completely unique from another.
To create an effective event strategy that performs well in every area, you need to tick all the boxes.
You need both ROI and ROE.
Because both measures play their own unique roles in providing a thorough view of your event and employed strategy.