According to the WHO, deafness affects 5% of the world's population, which equates to around 350 million people. If we talk about visual impairment, an estimated 39 million people are clinically blind while 246 million people have 'low vision' worldwide.
What is the role of technology to help people with disabilities?
Practically speaking, its role is a huge one – which is to offer solutions so that people with disabilities can still participate in events. Before talking about these solutions, let's talk about the problems or, rather, the challenges that we face.
In the GDALA acronym from the Guideline for Developing Accessible Learning Applications, six usability principles are defined, four of which are fully applicable to events with streaming access:
Allow users to make adjustments based on their preferences (individualization).
Provide equivalent access to auditory and visual content based on user preferences.
Provide compatibility with assistive technologies and include complete access by keyboard.
Provide background and orientation information.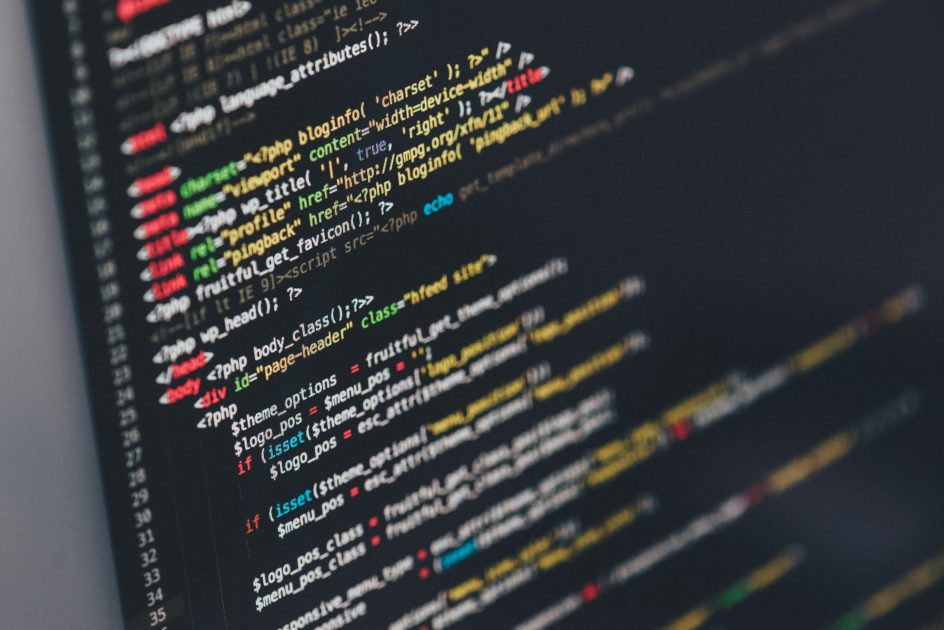 Now let's delve into the solutions:
1.) Offering the option to connect to events via livestreaming opens a door to inclusivity and accessibility. Perhaps it is one of the few positive things brought about by the Covid-19 pandemic – the virtual format for events has become widespread. Favoring the connectivity of the participants in our events, no matter where they come from, prevents displacement which in itself is already a problem for people with disabilities.
2.) Integrate digital accessibility support tools
What are digital accessibility support tools? According to Baufest, a developer of software and IT solutions, digital accessibility refers to the creation of digital products, whether web pages, applications or software, that all users can use regardless of their physical location. The objective of this concept is to cover all disabilities that affect Internet access, including hearing, cognitive, neurological, physical, visual and speech disorders – generating inclusive solutions to cover these areas.
What do we have to take into account when organising an accessible event?
According to Smart Speakers, an agency of conference speakers in Latin America, there are three areas where we should dedicate our resources to guarantee the accessibility of our events.
Sign Language
Sign language or signs is designed so that deaf people can fully participate in your event. For this, it is necessary to have an interpreter and an adequate space (especially in terms of lighting) so that the attendees can easily see the person executing signs.
It is highly recommended that the interpreter has access to the contents of the event in advance so that he or she becomes familiar with it. It will be necessary for the person who performs this work to have the necessary credentials, especially if it is an event with specialised or technical topics, in order to translate effectively. From a technological point of view, it is essential that sign language interpreters are focused on by the camera and that they are positioned in conjunction with the actual presenter on-screen during a livestreaming.
Subtitles, Closed Captions and Translation Services in Real Time
Closed captions are texts that describe what is happening in the video (including music, background sounds, etc.) and are intended for viewers who can't hear audio. On the other hand, subtitles are texts intended for viewers who can't understand the language being spoken. It is important that these components are delivered in a synchronised way (in real time) during events.
These texts should be displayed on the screen with adequate contrast in relation to the background, and using a simple font that is easy to read. The person in charge of delivering subtitles or closed captions should have access to the event material in advance to facilitate ease of work.
Live Audio Description
Real-time audio description is an accessibility feature to support the blind or visually impaired, and consists of narration of the live event including the description of different types of multimedia content whenever necessary.
Additional input: TUR4all which stands for "Tourism accessible to all", is a collaborative platform (mobile application and web page) created by the State Representative Platform for People with Physical Disabilities, with the support of the Secretary of State for Tourism, in Spain. It espouses the following considerations for accessibility:
General Accessibility Conditions
At the time of disseminating and publicising the event, it is necessary to take into account these aspects on the web and in social networks:
– The platform must comply with the web accessibility requirements established by the Web Accessibility Initiative (WAI) of the World Wide Web Consortium (W3C) that helps developers, designers and others understand the principles for creating web pages, applications, browsers and other accessible web tools.
– The platform must offer information on the accessibility of the event (venue and activities).
– The platform must offer instant user support (e.g. on-screen chat).
– Electronic submissions must be compatible with screen readers.
– Alternative broadcast systems for the visually impaired must be accessible (enlargement of the letter, adequate contrast between the background and the text, Braille system, IT support, radio broadcast, information telephone, etc.)
– It is important to prepare a registration tool which allows attendees and speakers/event participants to log their accessibility needs with maximum comfort. The tool must be designed holistically, taking into consideration different requirements that these people may ask for.
– Provide alternative methods of registration such as via telephone, email, or post and offer event materials in other accessible mediums or formats.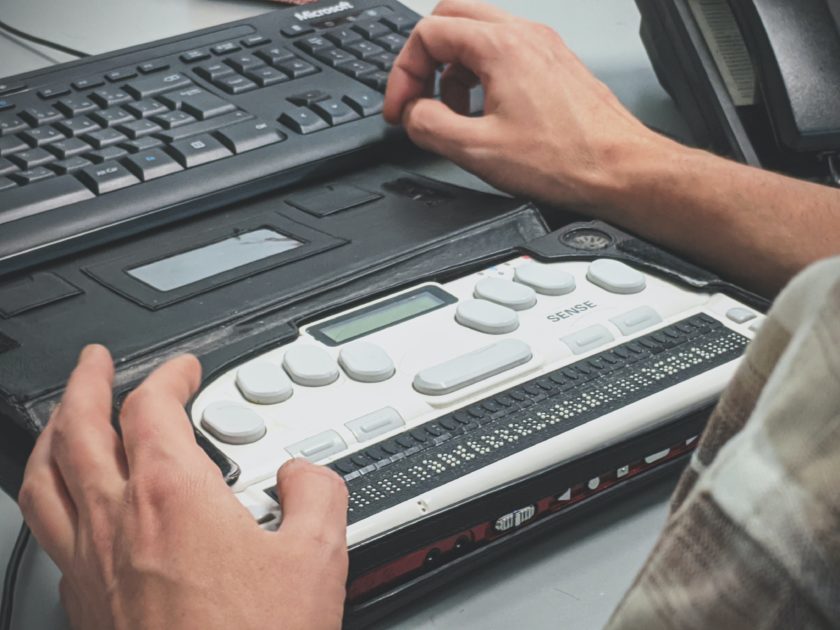 Specific Technological Tools for an Accessible Event
Gaptain, which is an EdTech specialist in cybersecurity and protection in the family environment, highlights, among others, the following:
For People with Hearing Impairment
Visualfy: a mobile app that converts different sounds (such as a fire alarm, a baby crying, etc.) into visual alerts on your phone.
"Sordo Ayuda": this application helps deaf people by translating speech into text, thus facilitating communication between hearing and non-hearing people.
For Visually-impaired People
BrailleBack: this app allows you to connect a compatible Braille display to your device via Bluetooth. It is used in conjunction with the TalkBack app to provide a combined speech and Braille experience.
Google Talkback: it is an audio guide within the Android system which is responsible for describing aloud the actions carried out on the device, as well as alerts or notifications that appear on the screen.
Speech Synthesis: allows text to be translated into speech.
All of these tools can be used in parallel with other apps or web pages such as those from Eventscase.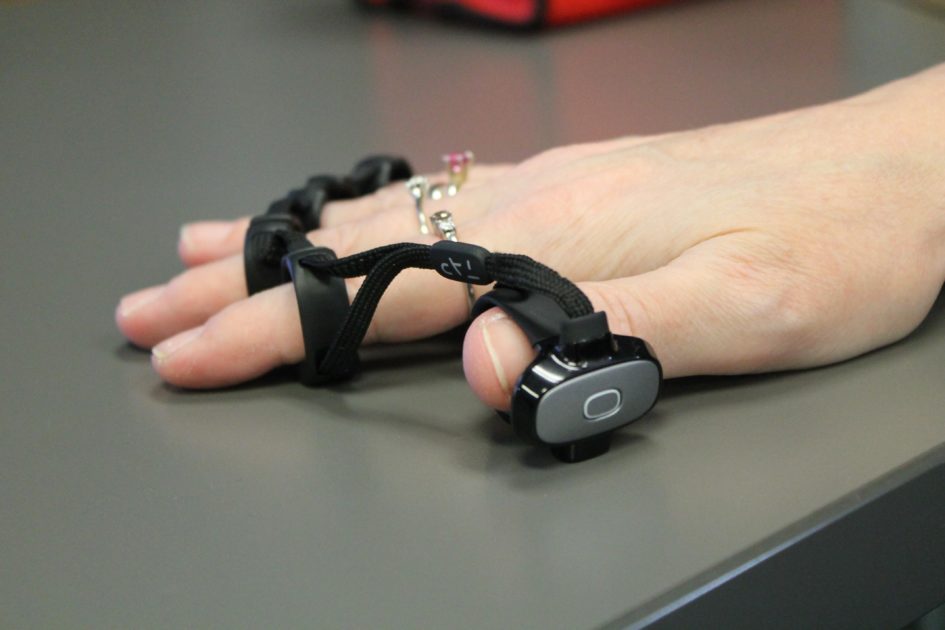 In Conclusion
Organising accessible events is not only a moral obligation for event organisers, but also a business practice that leads to better company reputation, and by extension, sales. Adapting to digital accessibility means reaching a higher number of users, ultimately leading to improved brand positioning and loyalty. For SEO, accessible platforms also rank higher when search engines are accessed by people with disabilities.