Summer is already a reality with schools all but ready to shut their doors and unleash their students for the July summer holidays! What better way to spend these sun-filled days than with events. We all want and need these days to rest up and recover for the final leg of the year, and to allow us to come back even stronger with more enthusiasm to finish off 2022.
For now, let's review the current events at Eventscase this month!
#dearukraine: AEVEA members-only event
AEVEA wanted to support the Ukrainian people and show its support in these difficult times. Eventscase has participated in the best way it knows how, offering the technology for this meeting to take place in PANGEA The Travel Store, Madrid on July 11th. The events industry has always shown solidarity and commitment in the face of injustice, and this occasion is no different.
We stand with Ukraine!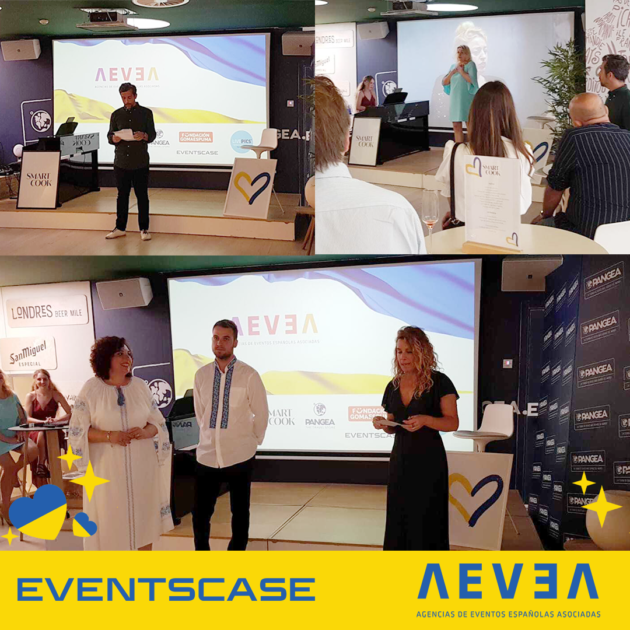 AEVEA & CO #conpropósito
AEVEA wanted to end July in style and held its long-awaited AEVEA & CO event on July 12th at Espacio Pablo VI in Madrid. The Sales Director for Spain of Eventscase, Alex Barbero, was able to attend. It was composed of talks from activists, ESG experts and entrepreneurs delving into the topics of sustainability and corporate social responsibility for the marketing, communication and events industries. There were speeches delivered by Jesús Vidal, Nacho Dean, Manuel Maqueda, María Guerrero, and Juanjo Torres as well as round tables on functional areas.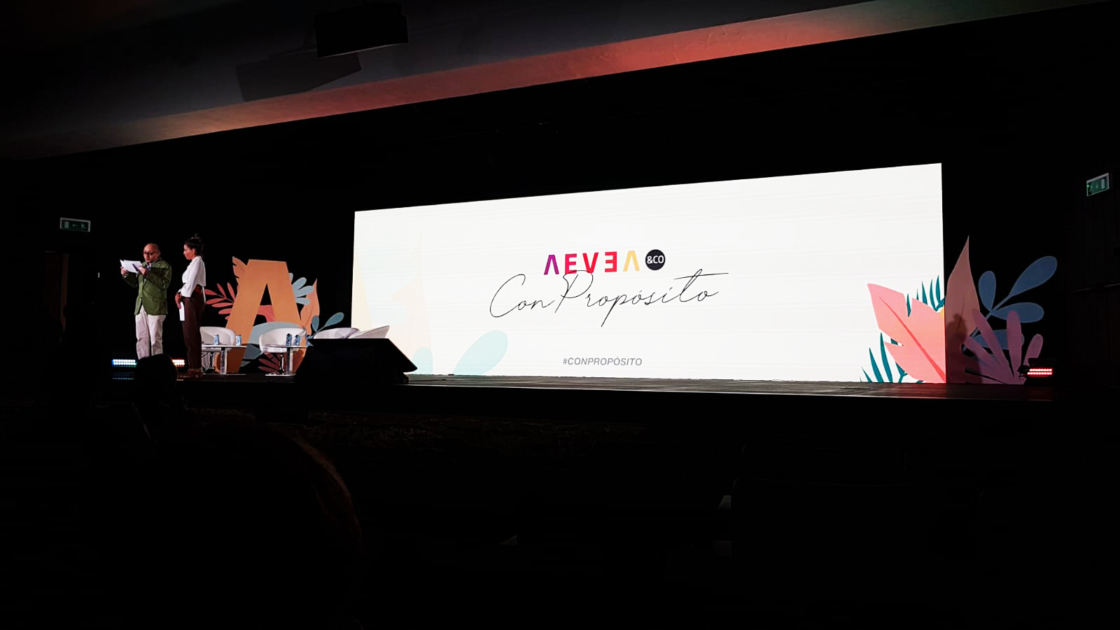 CONFERENCES & EVENTS Awards 2022
Even though we didn't take the overall victory in this year's category for "Best Platform for Virtual Events," we still want to celebrate the success of being finalists. Being nominated is for us a recognition of the hard work done by our product and development team, that not only managed to offer a solution for virtual events in weeks at the beginning of the pandemic but over these two years have managed to position our platform among the best. Coupled with the fact that we are now seeing more and more face-to-face events, our platform is a complete solution that offers its technology and ingenuity no matter the format of the event.
Eventscase introduces 4-day working week
As you may have already heard, during the months of July and August, Eventscase has implemented the four-day workweek for our teams in Spain and the UK on a trial basis. Eventscase employees will keep their current salary conditions even if they do not work the 40 hours a week stipulated in their contracts.
The company's management has made it clear that this will not mean unsatisfactory customer service. In the words of Jose Bort, CEO and co-founder of Eventscase: "We will continue to maintain our service standards and our team will opt for different schedules in order to meet all demands, fulfil all agreements and commitments, and offer personalised attention during the five days of the week—as before—including outside office hours under the terms and conditions agreed with our customers."
In the following links, you can see how the press has picked up this news.