This is the last part of our series on how to use event technology for your corporate events. Perhaps it is the most important one since many corporate events would fall under this size: <1000 attendees.
For an event that has hundreds of attendees, you should be equipped with proper tools in order to make sure that all processes are perceived well by the public. Remember that first impressions last. You must not only prepare for the event itself, you should also take into consideration the days leading up to it and even the days after it.
What is your first point of contact with your attendees? To what extent should you send communications post-event? These are questions you must consider.
Before the event
In most cases, your first point of contact with your attendees would be when you target them with official communications and entice them to join. Depending on the nature of your corporate event, this can come in the form of emails, announcements, or even ads on social media.
At this point, you must make sure that you have a functional website and registration process. Tell them why they should attend your event through an attractive website with the ultimate goal of them registering for your event.
Once they have confirmed their participation, it would be great to launch an event app that not only allows attendees to have access to important event information but would also facilitate check-ins on the day of your event.
The Eventscase event app, for example, allows attendees to generate their unique QR code which can then be scanned for check-ins or used to print their badges through our Onsite Box.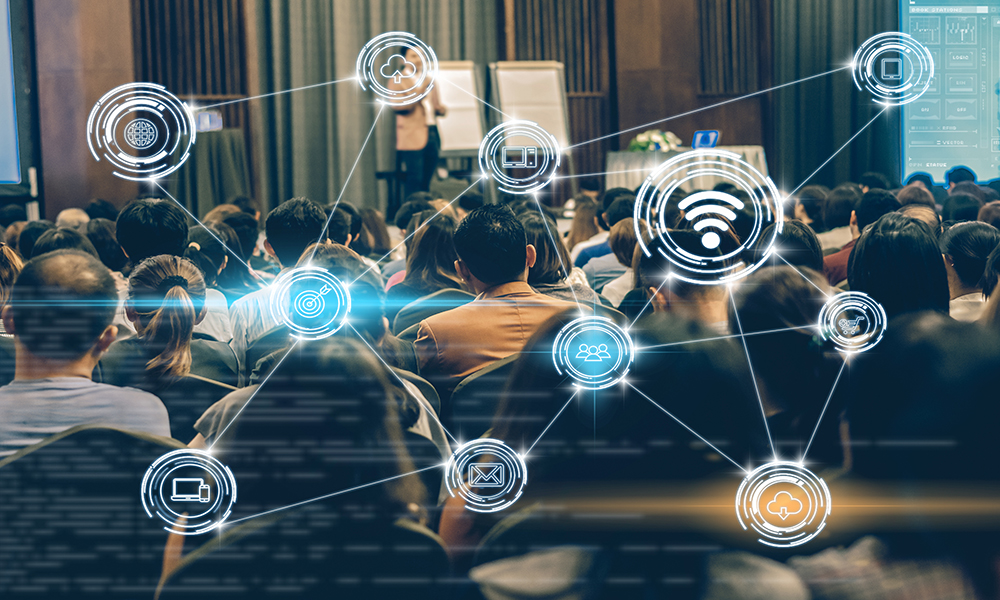 Deliver a striking event
The event itself would require much preparation. Finalise the agenda in advance and for event formats like conferences and trade fairs, make sure to bring value to your attendees using relevant and helpful content. Invite industry experts to speak or vet speaker privileges through a competition. You would not want to keep talking about the same topic year after year or your event will lose its appeal to your audience.
For this stage, take into consideration the format of your event as well. If you are delivering a face-to-face event, tools such as the event app can help in attendee networking and in allowing attendees to participate in interactive activities such as live polling or Q&A.
If you are following the virtual or hybrid format, it is imperative that you use online facilities that would allow you to livestream your event and invite attendees to participate remotely. Eventscase offers such a tool through its Digital Venue which has won an award in 2021 for "Best Technology for Virtual Events" at the Global Eventex Awards.
Gather feedback from your attendees
To wrap up your event, make sure to gather valuable feedback from your attendees in the form of a post-event survey. If this has proven to be difficult in the past, try to incentivise participation by rewarding the most active participants. This will allow you to gather important data that you can objectively analyse to achieve marked improvements for your event.
Eventscase also offers a post-event survey tool within its platform. You may easily download results in a CSV file at any given time.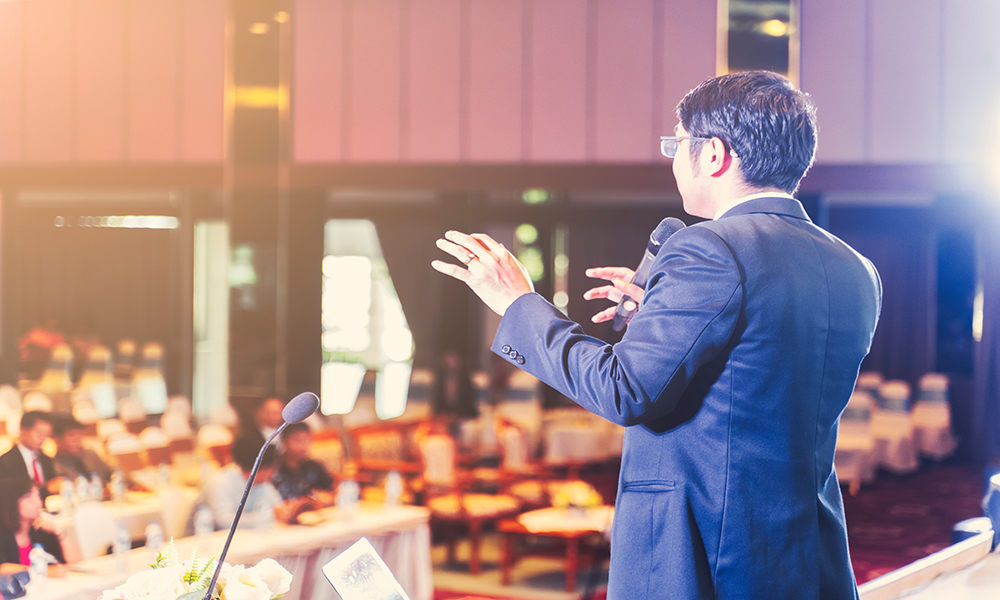 Conclusion: use an all-in-one event management software
If you have perceived any pattern throughout this blog, it's that we in fact offer different tools to cover your needs before, during, and after your event. The most salient point here is that you should automate different processes and use event technology.
In the last five years, we have encountered new clients who were still victims of ineffective and manual admin processes. As 2022 comes to a close, it is our wish that more event organisers can appreciate why it's important to streamline different event management processes under one platform. 
The power of event tech is not one to be underestimated. Eventscase covers hundreds of use cases through its product suite and also accommodates integrations with other platforms such as CRM's to accommodate smart data management.
Book a demo today if you want a personalised overview on how we can help you for all your corporate events.