The new year starts with much planning, more projects and—hopefully—more events! We at Eventscase fervently believe in our industry's recovery in 2022. By the end of this year, we hope that we will start talking about events again without the need to emphasise the format such as physical, virtual or hybrid.
The upcoming months may still bring some uncertainty, however, and that is why we have doubled down on flexibility. We understand that as a technology provider we have to offer to our clients the possibility to pivot from one format to another in a matter of hours. We got you covered on this front.
NEW STRATEGY FOR CORPORATE EVENTS
So that you are always updated on new product developments and the latest news, this year we are going to elaborate corporate events every quarter where we will present pertinent information related to the Eventscase ecosystem. Our training and project management departments will reveal to us key points on new developments through masterclasses and informal discussions. Each event will last for one hour and you are encouraged to participate by providing to us your feedback in real time, asking us questions, and taking part in the planning of our roadmap.
We anticipate the first edition of this series of events—which we have named "What's Up Eventscase"—to happen during the last week of February. We will send out the invites soon. Stay tuned!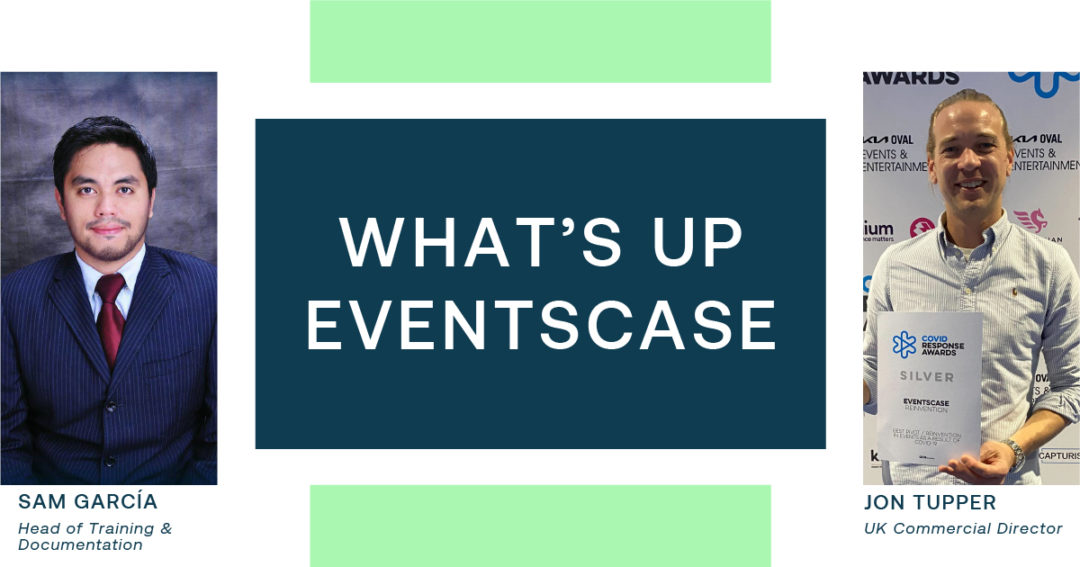 NEW PLATFORM DEVELOPMENTS
We are about to release these new developments which will hopefully help you organise your events better:
1. Home Page for the Digital Venue: You must have already heard of our Digital Venue, a hub where we integrate fundamental elements for virtual and hybrid events such as livestreaming, engagement and networking. It is an ambitious project that will keep getting better with time.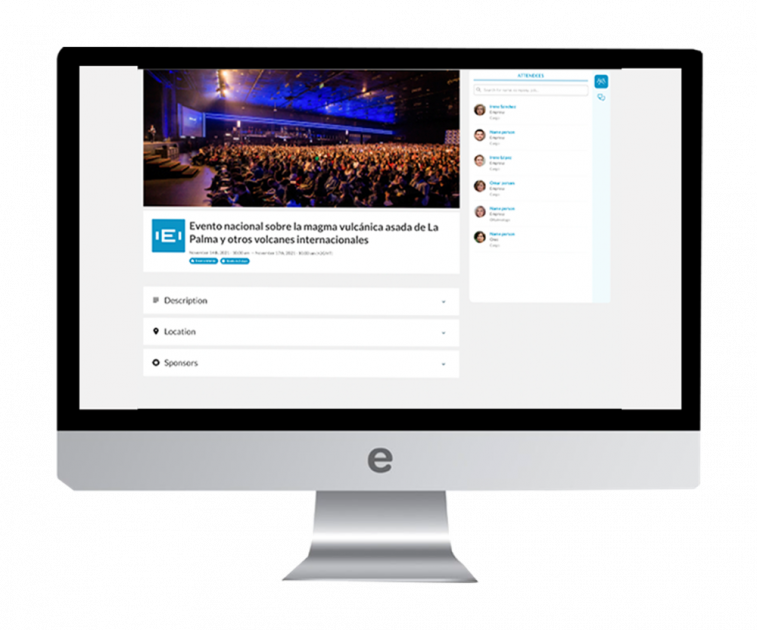 We are about to implement a home page within the Digital Venue where attendees are able to visualize basic event information, sponsors, and the agenda.
2. Attendee filters: Thanks to these filters, attendees will be able to narrow down the search for other attendees based on their answers to the registration form.
3. Ability to add iframes for streaming: Our Digital Venue currently supports YouTube, Vimeo, Zoom and our very own RTMP module. If you have other providers in mind, you may add an iframe for each stream thanks to the new "Other (iframe)" option that we have added.
COLLABORATION EVENTS
It is fundamental that Eventscase continues to collaborate with different associations in the events industry. We are proud to say that we sponsor events for AEVEA, EMA, and MPI Iberian Chapter and that we partner with OPC Spain and ICCA.
It gives us a sense of accomplishment that these prestigious institutions are using our technology to organise some of their events. We start the year with AEVEA and its General Assembly of Partners that was held this week. Eventscase facilitated the registration system and the website. More importantly, the Digital Venue was used so that associates who could not be there physically at the venue could still take part by watching the livestreaming and participating via chats, live polling and Q&A.
The next date on the calendar would be in February with the National Congress of OPC Spain in Santander. This is the "event of the year" for congress organisers and Eventscase will provide the systems used for registrations, badges, and check-ins. We are very happy with this milestone as the official technology provider.
In March we will also be the tech partner for the Hispanic Forum led by the Mexican Caribbean chapters of the MPI and for the first PanEuropean Meeting that will include several international associations including the EMA Managers Association. We would like to publicly thank EMA for vouching on our solution. We are more than grateful for your endorsement and support.
ENJOY EVENTSCASE FOR ONLY 99 EUROS PER MONTH!
We would like to remind you that you can utilise our platform at an unbeatable price thanks to the subscription models that we have launched with our new brand in November. For only 99 euros per month, through our Lite package, you can benefit from all the advantages of having an all-in-one event technology platform. Unlimited events, without paperwork and without a minimum subscription period. Find out all the details here.