The last quarter of the year is one of the busiest times in the events industry. Celebrations of all kinds overlap with year-end closings as well as strategizing for the upcoming year.
At Eventscase, we welcome the hecticness of these last months with gusto and gratitude. Our product team is relentless in improving the platform and trying to cover more use cases for our end users. We are also very thankful that our internal efforts are paying off year by year. The contract renewals we have closed in recent weeks are a testament of our clients' trust in our team.
Last but not least, we are most grateful to have received financial backing from our investors once again!
NEW ROUND OF FUNDING
As we have announced extensively in social media, Eventscase celebrated its 10th anniversary last September. Coinciding with our anniversary, negotiations began to achieve this latest round of investment that we have made public this week. This support will allow us to move forward with a new acquisition strategy that is expected to materialise in 2023.
Despite the harshness of the crisis that has hit the events industry as a result of the Covid pandemic, Eventscase has always had the support of its investors. In September 2020, it managed to close a £3.5 million round, which allowed the company to invest in product improvements and win the Eventex award for the best solution for virtual events in 2021.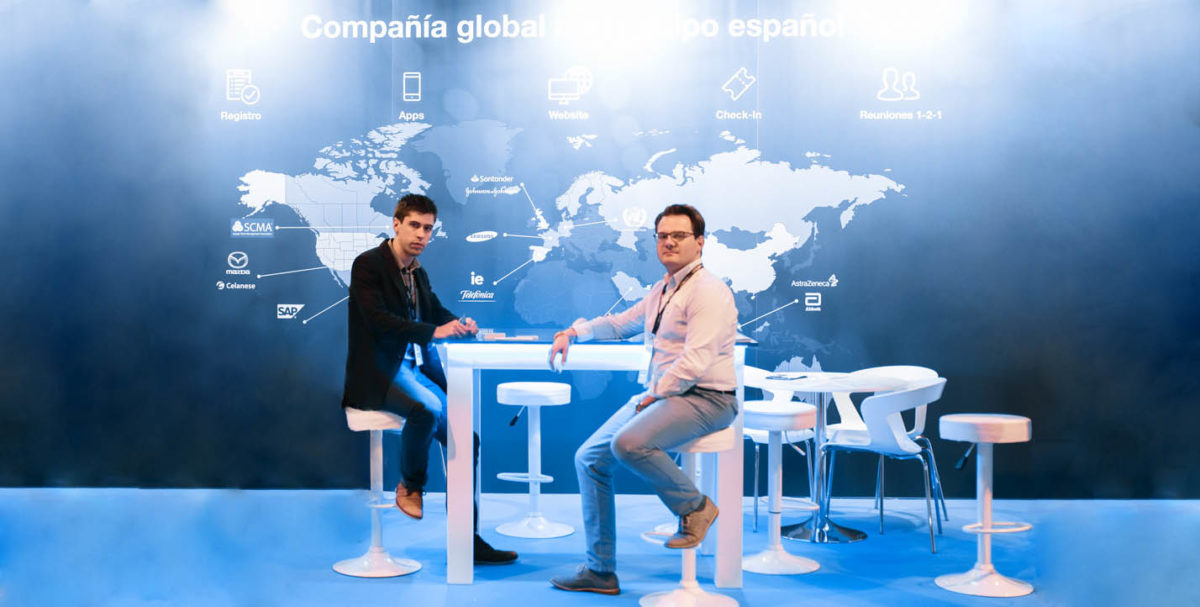 LAST 'WHAT'S UP' EVENT OF 2022
We have already announced this in previous communications: the last What's Up events of the year are coming up shortly. We will close this series of quarterly events for the English-speaking market on November 23rd at 11 a.m. (UK time). In just 30 minutes, we will explore the new features of our platform from a strategic and functional point of view. You will also have the opportunity to raise questions and make suggestions. We hope to see you there!
Register now by clicking HERE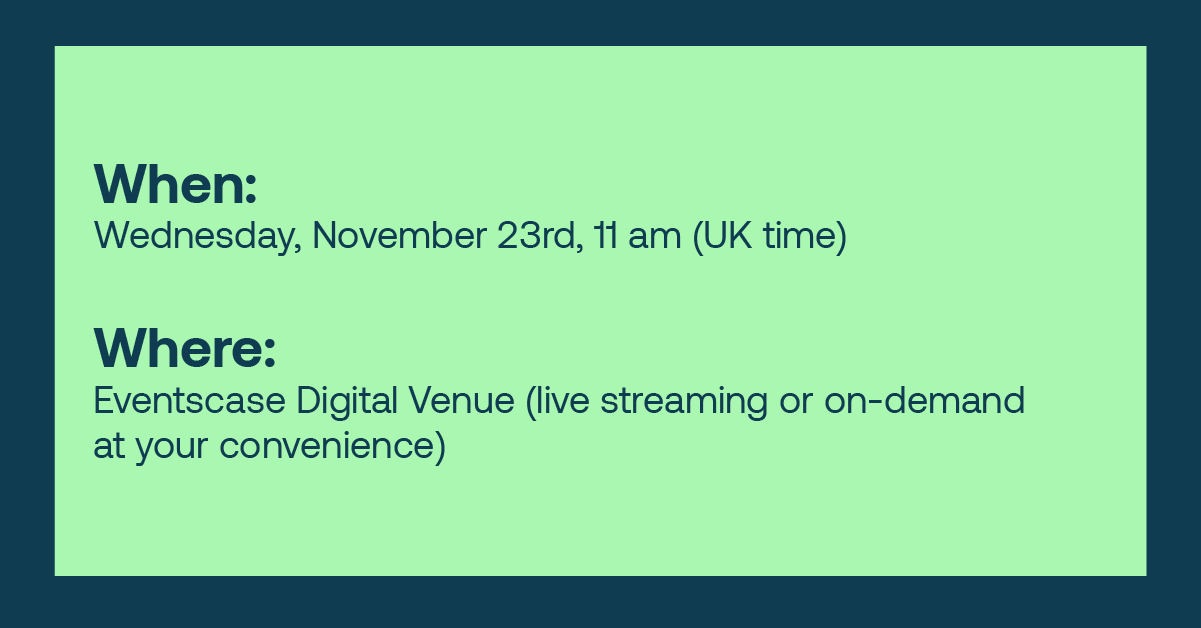 UPCOMING EVENTS
On the 15th of November, AEVEA (Agencias de Eventos Españolas Asociadas), will celebrate its Christmas party and will count on our technology for event registrations. In addition, Jose Bort, our CEO, and Alex Barbero, our Sales Director for Spain, will attend the event to share this day with all the guests of AEVEA.
ANNIVERSARY SURPRISE FOR ETL 2022
In another collaboration with AEVEA, we are also planning a very special activity on November 17th. We are hosting representatives from event agencies in Spain and we're flying them to London to attend Event Tech Live 2022. The world-renowned fair is the most important of its kind in Europe.
Carlos Lorenzo, president of AEVEA, will also be with us on this trip which will hopefully open negotiations for the acquisition of tech solutions, including Eventscase, within the Spanish events industry. Adam Parry, ETL's event director will accompany our group and conduct a "tech tour," visiting different stands at the venue – Excel London. A networking lunch will soon follow to cap off the day's agenda.
In addition to this action with Spanish agencies, our UK team will be present in the exhibition area at stand B40 from November 16th to welcome existing customers and potential clients and showcase Eventscase. This year's ETL will definitely be memorable for us!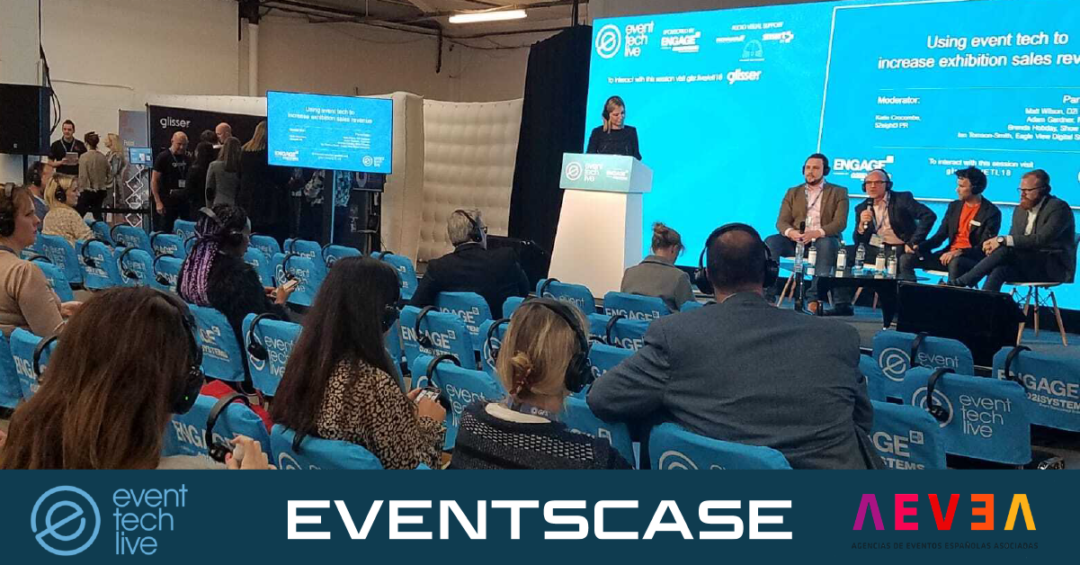 PAST EVENTS
To close this post, we would like to make a brief summary of some of the events we attended last month:
Our UK Managing Director, Jon Tupper, had the opportunity to attend the Event Organisers Summit, a pure networking event where we held a dozen meetings with potential clients interested in our technology. He was also in charge of a session about sustainability in hybrid events, which we will soon share with you in the form of a whitepaper.
The city of Valencia, in Spain, hosted the Valencia Digital Summit for another year. It is undoubtedly one of the events that brings together the entire startup community in Spain. Eventscase and its technology played an important role in the event, as the organisers counted on our event app to facilitate networking among attendees. In addition, our CEO participated in a panel discussion about the future of events.
PUCHERO 2022 OF OPC SPAIN
Another important event that Alex Barbero and Jose Bort did not want to miss was the 'Puchero' organised by OPC Spain, an association of which we are members and active collaborators. In the Spanish events industry it is said to be one of the events marked as "a must" on the MICE calendar.
We will deliver more news about Eventscase in December. In the meantime, stay tuned to our social media channels.